The "Game of Thrones" Adidas Sneakers You've GoT to Get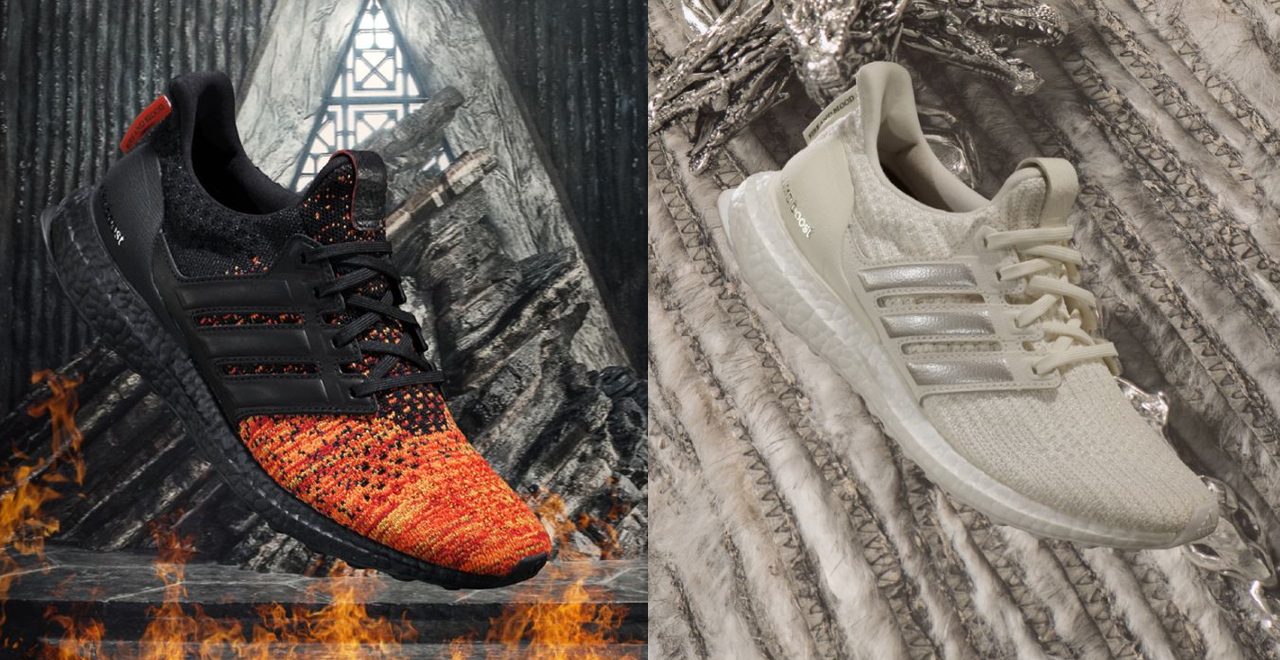 Winter is coming and so are… sneakers?
I'm not sure they'll be of much use against the white walkers, but Adidas is finally set to release their long-anticipated collection of Game of Thrones-themed "Ultra Boost" sneakers. Debuting March 22, they land just in time for the premiere of the HBO rating juggernaut's final season.
"When you look at Adidas and HBO, or Game of Thrones particularly, you have two powerhouses and two iconic brands," Stephan Schneider, Adidas Running's senior product manager told High Snobiety. "We wanted to bring a sports icon and blend that with a cultural icon to create a really powerful and meaningful story."
Why not? We've had Game of Thrones beers, Game of Thrones deadpools, why not some Game of Thrones sneakers?
"The entire project is exciting, but seeing the shoes in person for the first time was a huge highlight," Jeff Peters, vice president of licensing and retail at HBO, said. "Translating our show motifs into footwear was a fun puzzle to solve."
There are six pairs, each with a colorway based upon a different Game of Thrones motif, including three based on the separate houses (House Targaryen, House Stark, House Lannister) and one each for the Night's Watch, the White Walkers, and the Targaryen Dragons. They retail for $180 a pair.
The colors of each sneaker depend on their affiliations. So expect some icy blue for the White Walker pair, and some orange and red flame-themed styling for the Targaryen Dragons. The sneakers also have cool little touches like sole inserts and heel tabs featuring phrases related to the show, like "Winter Is Here" and "Fire and Blood."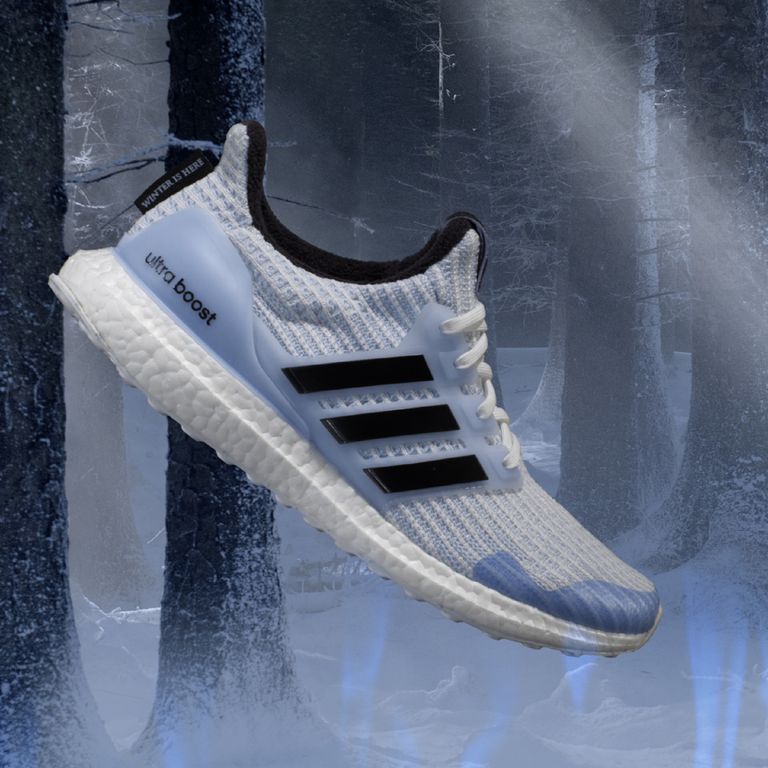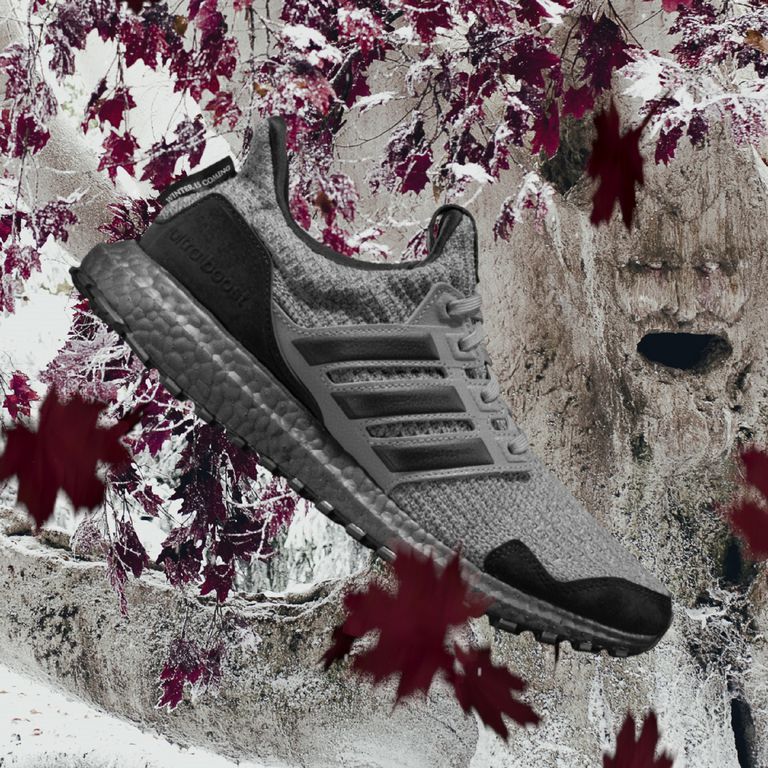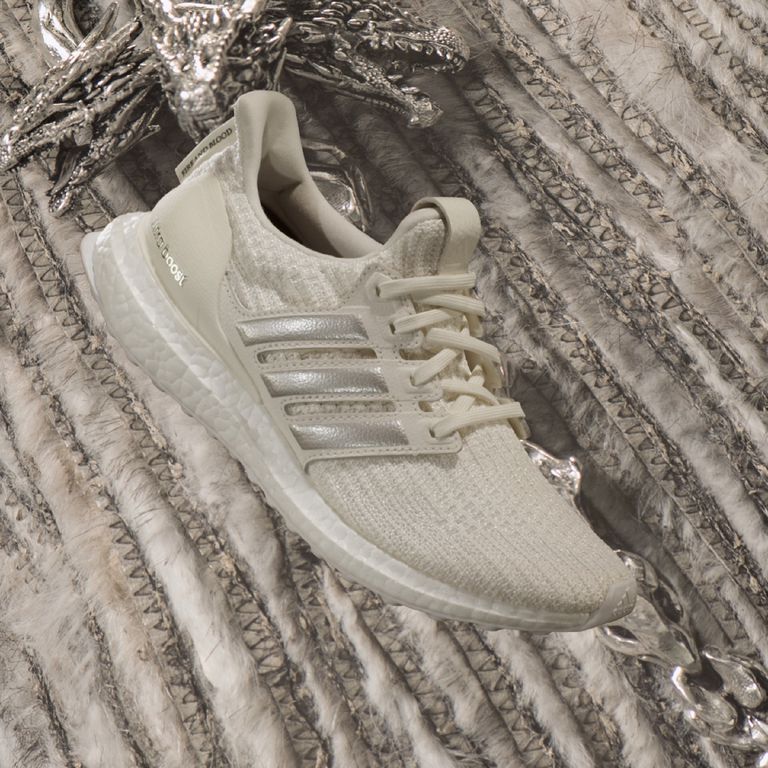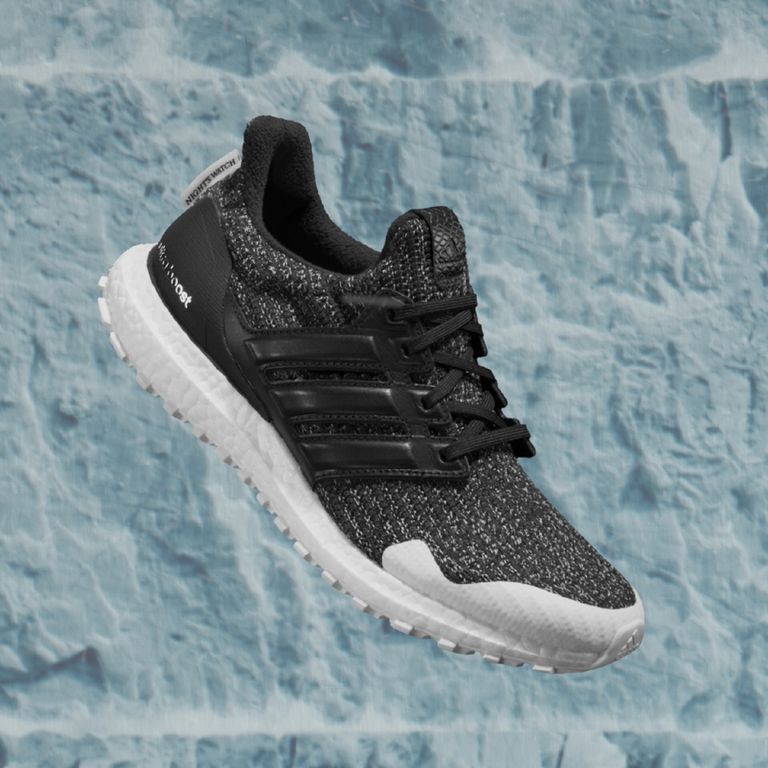 I may be wrong, but something tells me these new Adidas sneakers that are based on Game of Thrones are going to appeal more to fans of the HBO show and George R.R. Martins books than to sneakerheads. But I'm sure there is some overlap between sneaker geeks and GoT superfans; the long-running show has been a pop culture sensation for nearly a decade now.