The Rock Opens up About How His Dad Shaped His View on Fatherhood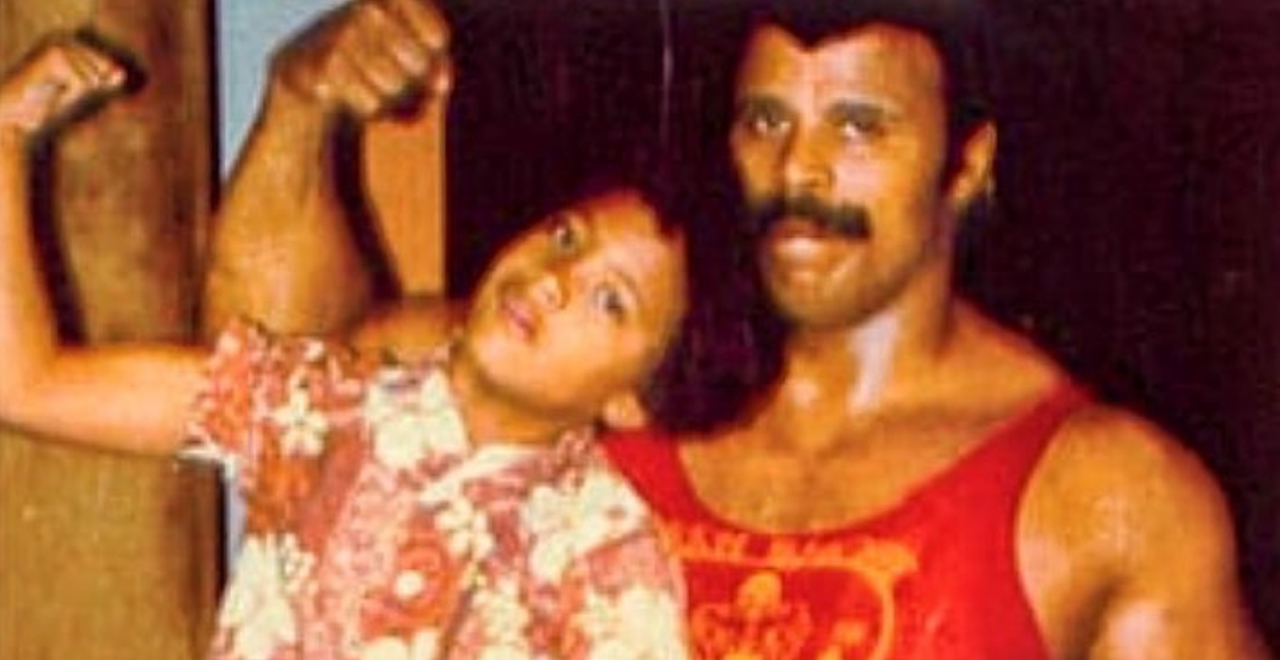 Dwayne "The Rock" Johnson recently suffered the loss of his dad, a decorated professional wrestling icon in his own right, and he recently spoke at length about his complicated relationship with the man and what he meant to his own development as a dad.
The Rock had a sit-down with the queen of celeb sit-downs herself, Oprah Winfrey, as part of her arena interview series (which is featuring various megastars at each stop along the way).
The Rock spoke about how his relationship with his dad wasn't always perfect, the regrets he felt about things he could've/should've said, but also said that his dad made him a better man. He said his dad preferred the "tough love" style of parenting (is that really a surprise to learn about a professional athlete from the 80s?) and that he still feels a strong connection to his dad, even after his passing.
"The day he died, that night I went to bed, I felt so grateful and moved," he told Oprah. "I realized, 'Oh wow, I have a new relationship with you. Clean slate. No regrets. No pain. No complications. Just me and you."
It wasn't all introspection, as Johnson is currently on a major publicity tour for his new tequila, Teremana. So, of course, you knew that was going to come up, as he and Oprah shared a taste on stage. Oprah raised a glass to the late Rocky Johnson, praising him as a dad who helped make The Rock who he is, and wishing him well for this new chapter of his relationship with his dad.
Perhaps the most poignant part of the entire interview was when he talked about his relationship with his own children (he has three daughters) and how his relationship with his dad shaped his views about the type of dad he wanted to be.
"My dad loved me with the small capacity with which he was capable of. With my daughters, I want to be as full and as present as I can," he said. "I want my daughters to know I love them truly unconditionally. As I told my 18-year-old daughter, Simone, 'I love you. I'm going to tell you I love you every day.' But I also told her, 'I'm unattached. You don't have to text me back. It's without condition.'"
The thousands in attendance showed a lot of love for The Rock, and the love the son still had for the dad was clear. He said it best on Instagram shortly after his dad's passing:
"You lived a very full, very hard, barrier-breaking life and left it all in the ring. I love you Dad and I'll always be your proud and grateful son."