The Rock's Reaction To His 'Most Likable Person' Title Is Predictably Wholesome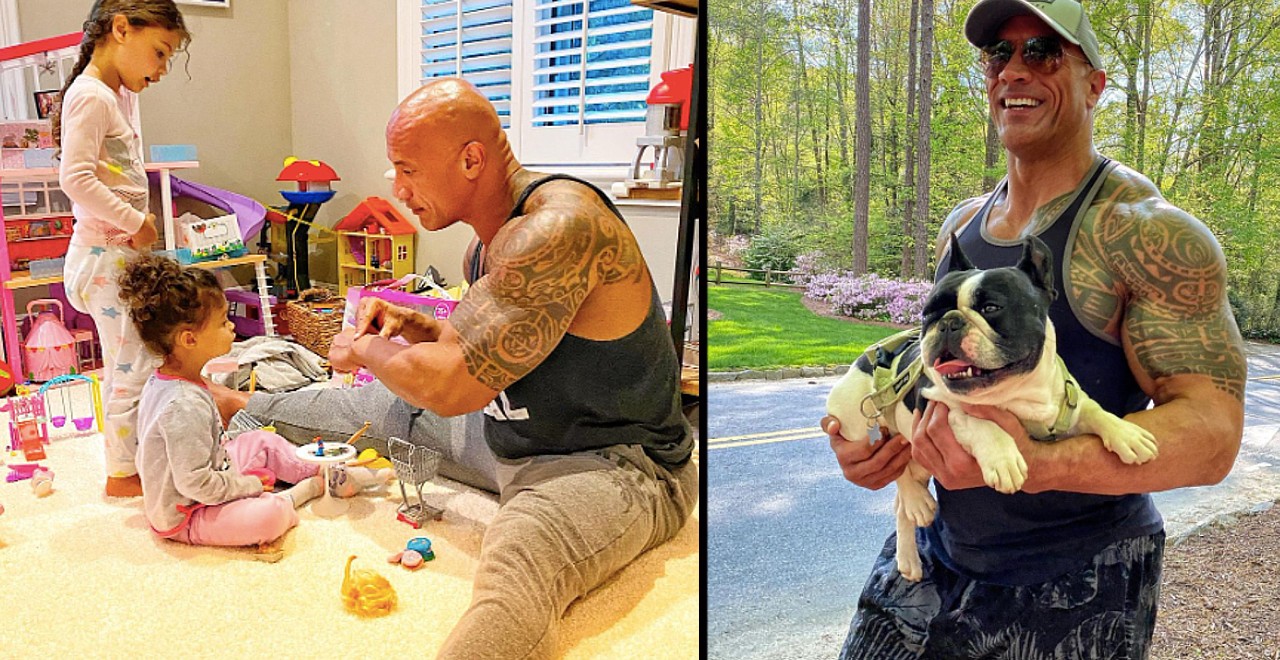 In a world full of unknowns, it's helpful to have a few things we can rely on to keep us grounded. The sun will rise every morning, our keys will disappear only when we're running late, and The Rock will continue to be next-level wholesome. In fact, The Rock's continued generosity and genuine kindness both to people he loves and complete strangers has landed him a fitting title – recently, The Profile writer Polina Marinova named The Rock "the most likable person in the world."
The article does a deep dive into Dwayne Johnson's past, from his family struggles and lack of stability to his run-ins with the law that got him arrested multiple times before age 17. Johnson began turning his life around in high school after joining his school's football team, and his shift in mindset allowed him to pursue lofty goals even after countless additional rough patches.
Now, he's part-owner of the XFL and the highest-earning actor in Hollywood, and according to Marinova (and let's be honest, we agree), the most likable. It could be in part because Johnson knows firsthand what it's like to struggle, but the actor continues to give both his time and money to those who need it. The sincerity with which The Rock cares for his fans is heartwarming, and he's undoubtedly an extremely positive role model for kids around the world.
The Rock responded exactly as we'd expect to Marinova's article on Instagram – in a way that made us like him even more. He was clearly touched by the recognition and shared a bit of insight into why his newfound title was so meaningful.
View this post on Instagram
"From being called a "big complicated asshole" at 15yrs old (due to fighting that led to suspension) to now being called 'the most likable person in the world'…hey I made a little progress," The Rock joked.
He then went on to share a quote that changed his perspective during one (perhaps of many) school suspension. Hearing the quote changed the way The Rock viewed himself and his place in the world, so much so that it stuck with him to this day.
"It's nice to be important, but it's more important to be nice," The Rock explains. "And plus life is soooo much easier when you're not an asshole."