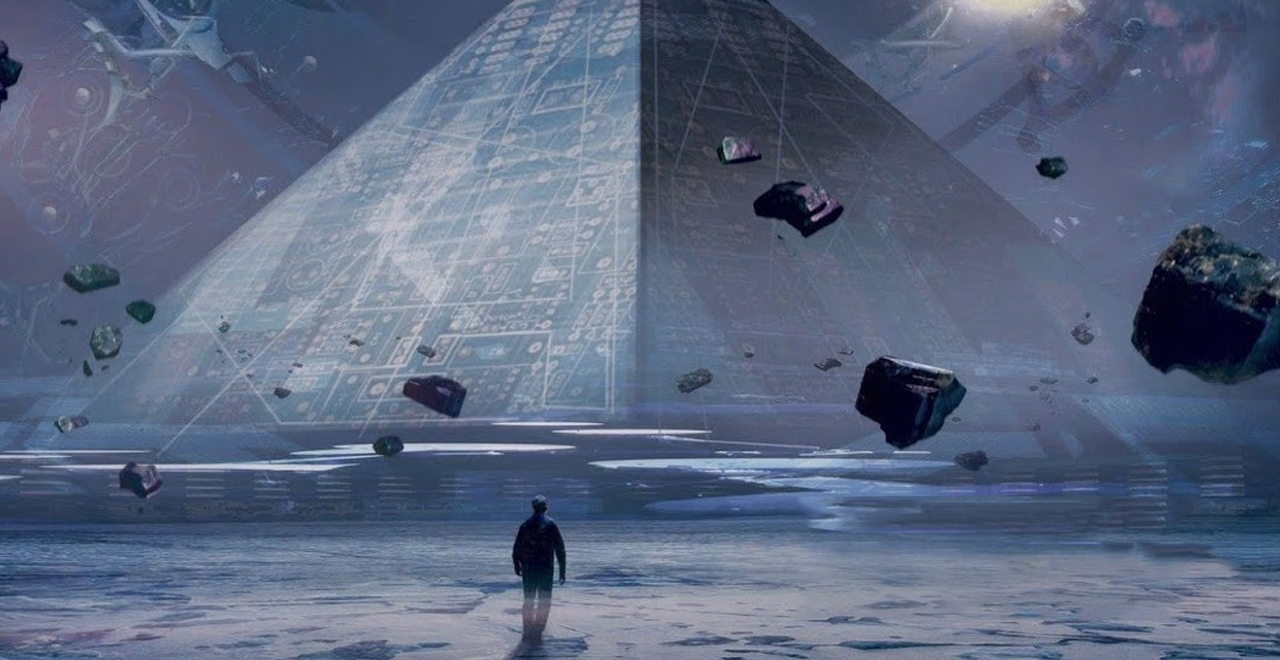 Credit: Chongqing Press
It's been approximately 300 years since the much-maligned final season of Game of Thrones, and since then, Benioff and Weiss, the duo behind the HBO juggernaut, have been busy taking on, and hopping off, projects.
First, they announced and then bailed on a series about an alternate history of the United States in which the South won the Civil War (dodged that bullet!), then they signed on with Disney to develop a new Star Wars movie before leaving that behind as well. Despite the way that GoT ended, and their dilly-dallying with projects, the creative duo remains in demand, especially as TV looks to replicate their previous success and find the next new blockbuster. Now they're looking to China and Netflix.
Benioff and Weiss have signed on with Netflix to develop a new series based on a Chinese sci-fi epic.
'The Three-Body Problem' is a science-fiction epic from novelist Liu Cixin.
"Liu Cixin's trilogy is the most ambitious science-fiction series we've read, taking readers on a journey from the 1960s until the end of time, from life on our pale blue dot to the distant fringes of the universe," Benioff and Weiss said in a news release for the announcement. "We look forward to spending the next years of our lives bringing this to life for audiences around the world."
The three-book story is definitely ambitious, but if Benioff and Weiss proved anything with Game of Thrones, it's that they're know how to adapt an ambitious and sprawling series of novels. It's when they no longer have the novels to adapt that things go awry!
According to Polygon, they'll have some help, too, with Alexander Woo (The Terror: Infamy, True Blood) joining the pair to assist in adapting the book and its two sequels, The Dark Forest and Death's End.
"It's a privilege to be adapting one of the great masterpieces of Chinese science-fiction," Woo said in a statement. "The Three-Body Problem trilogy combines so many things I love: rich, multi-layered characters and true existential stakes — all told as an elegant and deeply human allegory. I'm thrilled to kick off my partnership with Netflix with this accomplished creative team."
Netflix seems excited too, with Netflix VP of Original Series, Peter Friedlander explaining what led him to the project.
"Although it may seem like a familiar premise — the story of humanity's first contact with an alien civilization — Chinese author Liu Cixin's ability to interweave science with fiction made his vision of the future and extra-terrestrial contact feel more realistic than any other science fiction I've read. At the same time, I was also drawn in by the story of all of humanity vulnerable to the same external threat and how this both unifies and divides humans," Friedlander said.
It sounds pretty cool, and Netflix seems like the perfect place to develop an expensive sci-fi series. Especially one that needs extra time to finish up so that fans don't revolt and start a petition!