There's an additional level of difficulty when potty-training boys. Not only do they have to learn how to recognize bodily urges, but they have to handle an additional piece of "equipment" that has quite a learning curve of its own (and plenty of wives will claim that their aim does not seem to improve with age).
Hell, the urinal was invented because some dude thought, "Screw it, let me piss on a wall. I can't mess that up," and yet every guy who's ever used a public bathroom can attest: We still manage to mess that up.
Thankfully, a company aptly named 'Target Toilet' is trying to nip this problem at an early age with their innovative product, the Potty-Training Bullseye Light.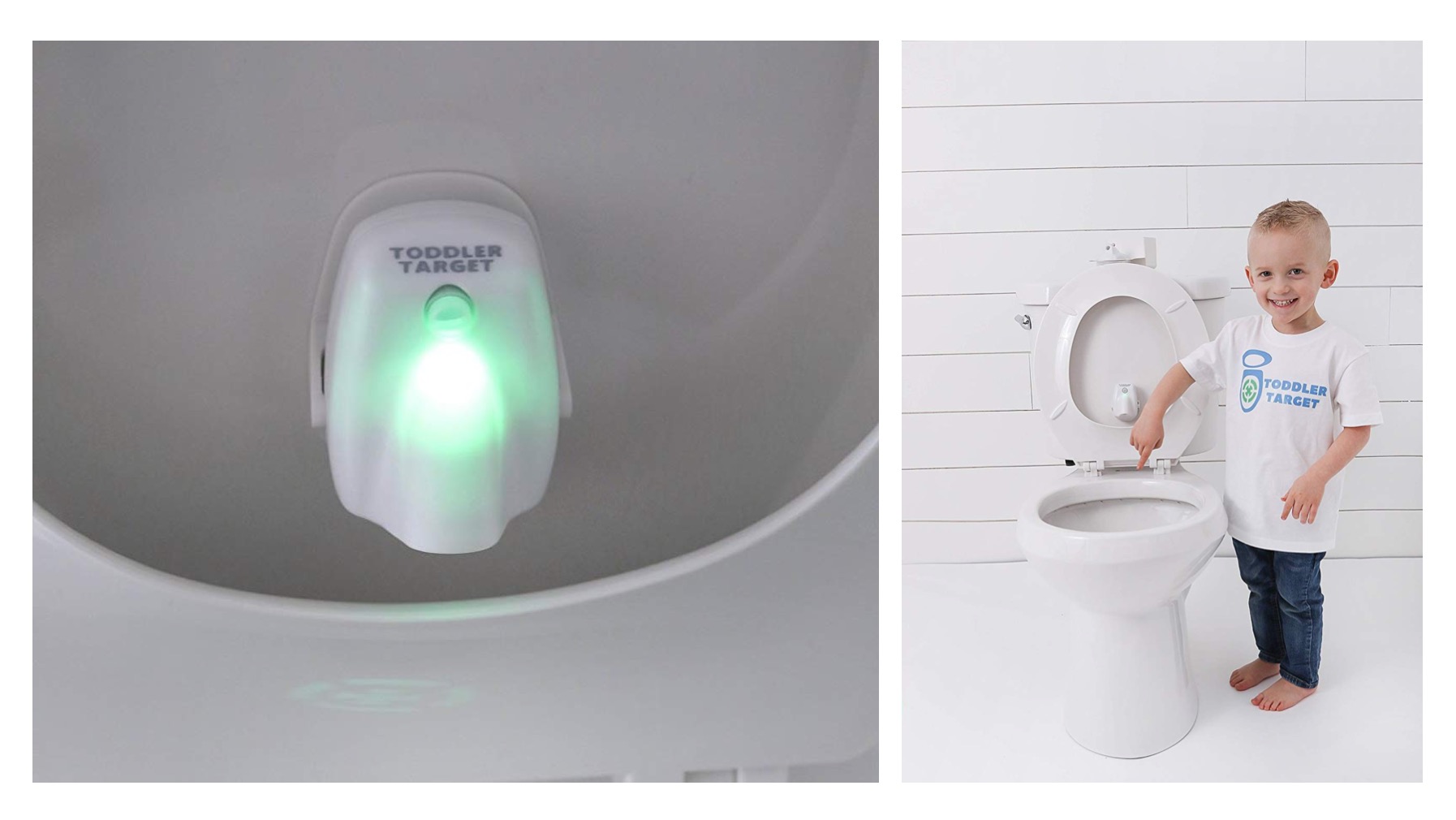 The mechanism attaches to the underside of the toilet lid and beams a green target light into the bottom of the bowl. The light is motion-activated, ensuring your little sharpshooter has something to fire at even when mom or dad isn't there.
Little girls who happen to be potty-training will also appreciate its secondary use as a night light during those middle-of-the-night bathroom runs.
The company claims that the target can be especially useful for children on the Autism spectrum, with special needs, or simply the more visual learners, too.
If the Potty-Training Bullseye sounds like something that would be useful for your little dude (or for yourself—no judgment), you can pick one up here.
If your wee one is still learning the concept of going wee somewhere other than their diaper, you might start them off with this Potty Duck.
Just a heads up, if you buy stuff using the provided links, The Dad may collect a small commission.