TikTok Users Step up To Create Solution for People With Parkinson's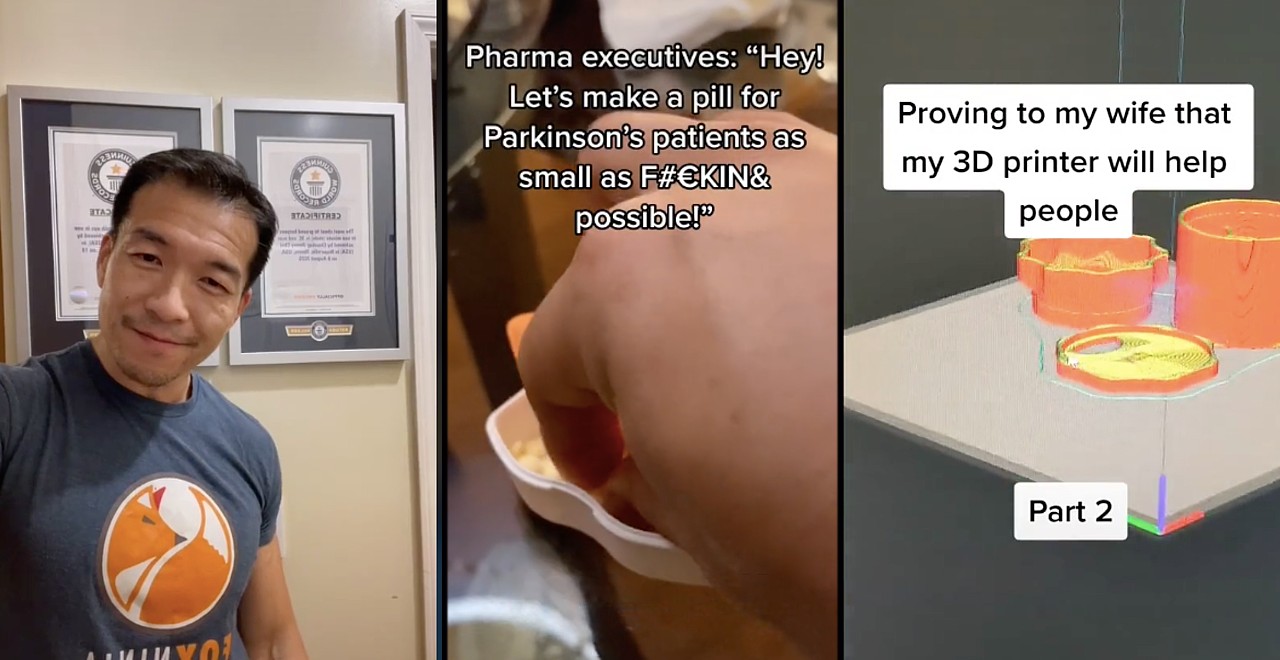 The internet is a wildcard. You never know if logging on for the day will lead you down a series of absurd rabbit holes, or if you'll stumble upon something that makes you wish the internet never existed. But often, the vastness of the internet unites people in the best possible way, leading to extraordinarily positive outcomes that may have otherwise never occurred.
Jimmy Choi is a 37-year-old who has appeared on four seasons of American Ninja Warrior, completed over 100 half marathons and 16 full marathons, and accomplished countless other fitness-related achievements. Jimmy Choi also suffers from Parkinson's, a diagnosis he received at just 27 years old.
Choi is an inspiration to those suffering from chronic health issues, demonstrating that a diagnosis doesn't mean you have to stop doing what you love. Choi is also extremely vocal about the struggles that come with Parkinson's, raising awareness and showing others in the same position that they aren't alone. In a recent TikTok, Choi expresses frustration about something that most of us would never consider – pill bottles.
The TikTok community watched the accomplished athlete struggle to pick his essential (and absurdly tiny) medication, a feat which proved extremely difficult for a person with the very disease the medication aims to help.
Almost instantaneously, word spread about Choi's unintentional call to arms – before long, a designer named Brian Alldridge developed a brilliant solution to the tiny pill problem. Sadly, he didn't have a 3D printer to create a prototype. Determined to help, Alldridge made the design public so anyone with access to a 3D printer could use the design for free.
David Exler, a.k.a. "the Hungry Engineer," picked up where Alldridge left off and turned the design into a reality. The prototype was a success, and Exler is willing to ship his product to anyone in need in exchange for a donation to the Michael J. Fox Foundation.
"It really is truly amazing to see how the community jumped in," Choi told CBC. "Folks that have no connection to Parkinson's decided, 'Hey, you know what? I have an idea. And here's the idea.' And then other folks jump in and say, 'Hey, I love your idea. I can help you with that,' and next thing you know, we've got a prototype within days."
Alldridge is working on finding a manufacturer to mass-produce his design but is determined to ensure all proceeds go to non-profits. He worked with an attorney to ensure his design remains open-source, meaning that anyone able and willing to use or improve upon his design is welcome to do so.
"There's a lot of negativity out there, especially in the last several months," Choi told Off. "But people need to see the positive side that social media can be used for good things and for things that are helping and making an impact, not just on one person, two people… we're talking thousands of people that this will have an impact on."