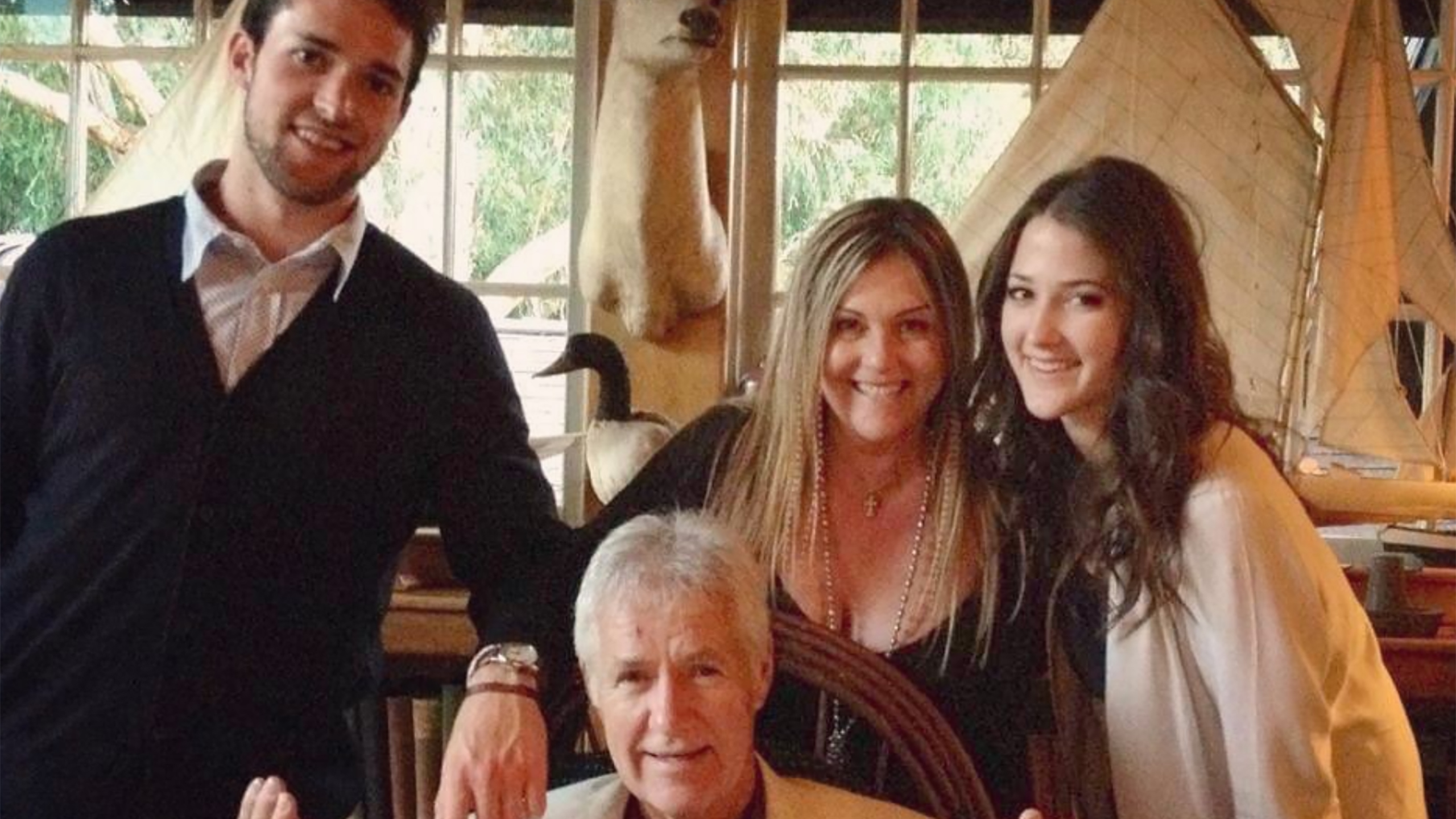 Credit: Instagram/nickytrebek
Father's Day is the greatest holiday of the year, clearly. A day for Dads, what more can you ask? But for families going through their first Father's Day without Dad, the day takes a different tone. Legendary game show host Alex Trebek passed away in the fall, and his daughter paid tribute to the lesser-known side of the icon, as a dad.
Trebek's oldest daughter, Nicky, shared a picture on Instagram of a touching family moment of her famous dad with all three of his children (Nicky is 55, Matthew is 31 and Emily is 28).
"Seems like a minute ago," she wrote, along with the hashtags "missingyou", "trebekgang", and "dadlove".
View this post on Instagram
Trebek loved being a dad to Nicky (who he adopted in 1981) and Matthew and Emily (who he had with his second wife). His kids have said previously he was a great dad who was generous to everyone and persistent in fighting challenges.
View this post on Instagram
His 'Never Give Up' spirit was on display during his courageous battle with pancreatic cancer, as he continued to film new episodes of Jeopardy during treatment.
It's definitely a hard first Father's Day for the Trebek gang without him, but they won't be the only ones who never forget him.