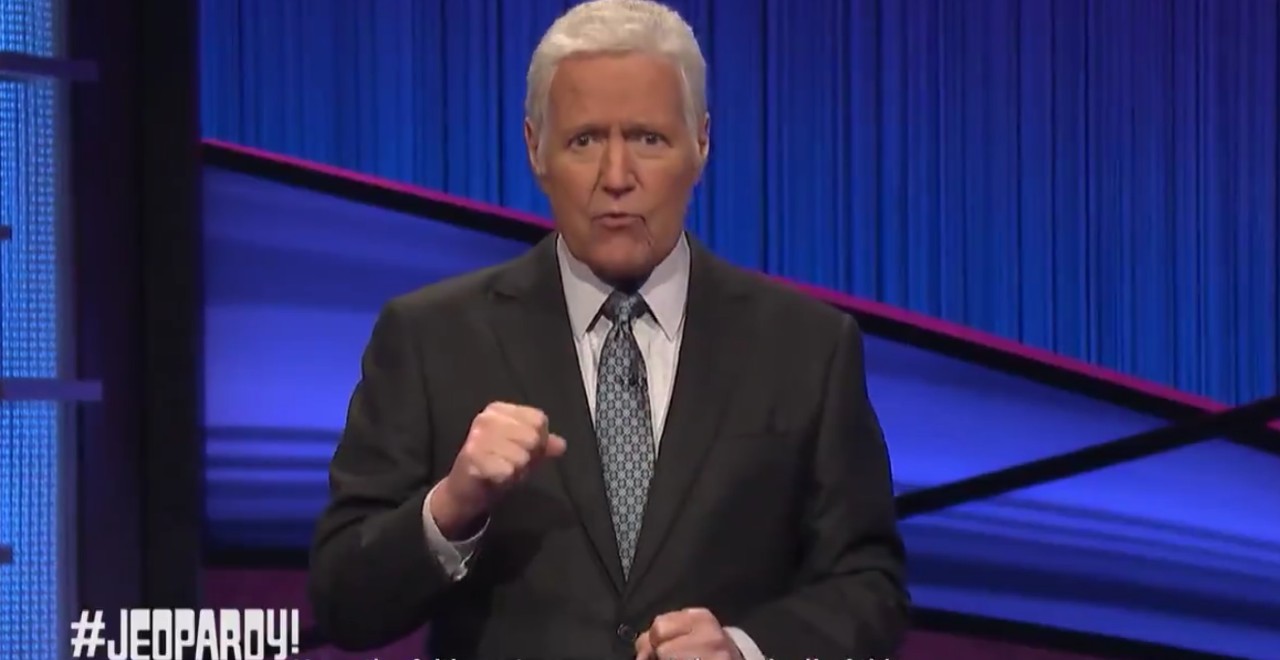 Credit: Twitter/Jeopardy
We lost a true gem in Alex Trebek's passing, but the iconic Jeopardy host recorded an inspiring Thanksgiving message in one of the last episodes he recorded. Our collection of new Trebek episodes is quickly dwindling, but his witty outtakes will always be are timeless.
One of the episodes he recorded before his passing aired on Thanksgiving, and it included an uplifting message we all could hear right now (a few times).
High on our list of things to be thankful for this year: Alex's Thanksgiving message from today's show. We hope you have a safe and happy Thanksgiving! pic.twitter.com/8OlpkSGi9r

— Jeopardy! (@Jeopardy) November 26, 2020
"You know, in spite of what America and the rest of the world is experiencing right now, there are many reasons to be thankful. There are more and more people extending helpful hands to do a kindness to their neighbors, and that's a good thing.
"Keep the faith," Trebek concluded. "We're going to get through all of this, and we will be a better society because of it."
It's impossible to watch that without the room getting a little dusty, as we savor every last special message from Trebek, with each taking on new meaning and importance after his passing.
There's a reason Trebek was so beloved, and there's no question we could all take his message of helping one another, being thankful, and keeping the faith to heart right now, as we endure what's supposed to be a difficult winter before turning the corner on our global pandemic.