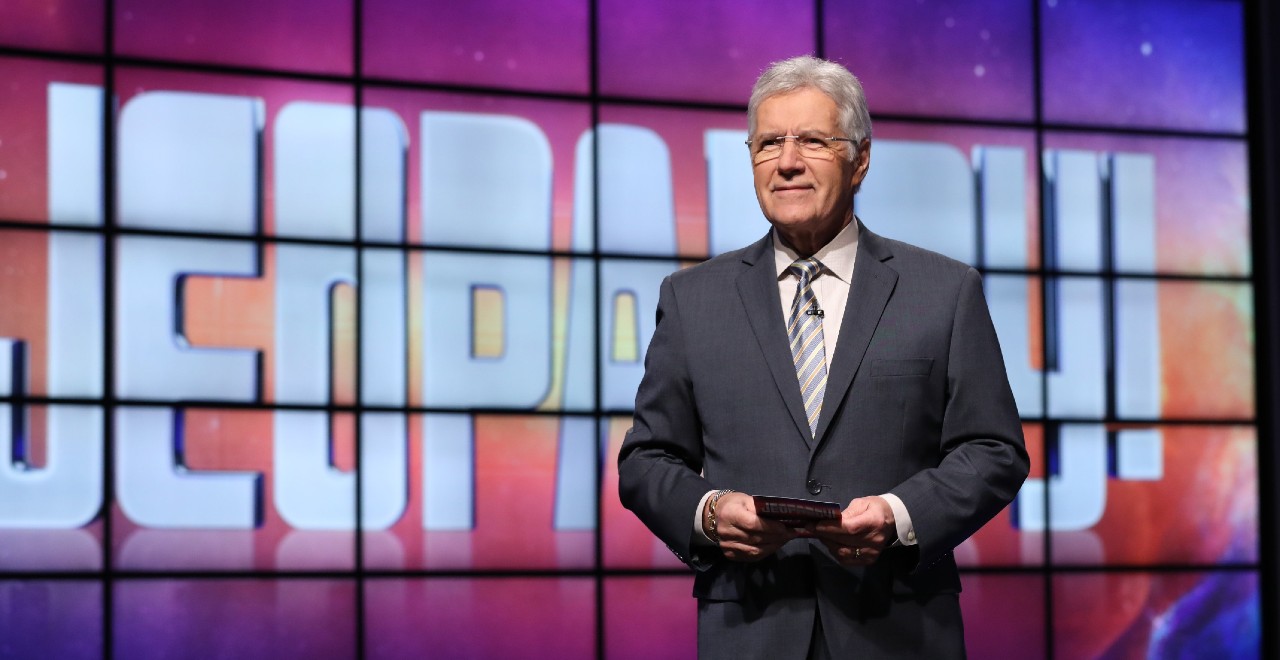 Credit: Twitter/Jeopardy
Alex Trebek still has one final gift for us, and it's coming on Christmas. The TV legend had been filming his 37th season of Jeopardy when he tragically passed away from cancer earlier this month. The air date for the final episode he filmed? Christmas day.
There's no questioning we lost a TV icon when Trebek passed, but we also lost 'a really decent man' and a great dad. He was a constant in our homes for more than three decades, and it's nearly impossible to imagine anyone else hosting that show.
Jeopardy had begun filming their first new season under COVID restrictions, and Trebek's final episode was filmed on October 29th, just 10 days before his passing. The executive producer of the year said Trebek "heroically continued to host Jeopardy" after his diagnosis, and that his performance over the final episodes was 'the most inspiring demonstration of courage I have ever seen. His constant desire to learn, his kindness, and his professionalism will be with all of us forever."
One of his other producers spoke to the media about the episodes he recently filmed, including an emotional speech about the holidays that brought the crew to tears.
"He gives a speech talking about togetherness, how important family is, and it will resonate even more now," he said. "It was so beautiful."
The final episodes of Jeopardy with Trebek begin Christmas week, with the final episode on Christmas day. There has been nothing official about what happens after that, or who the next host may be.