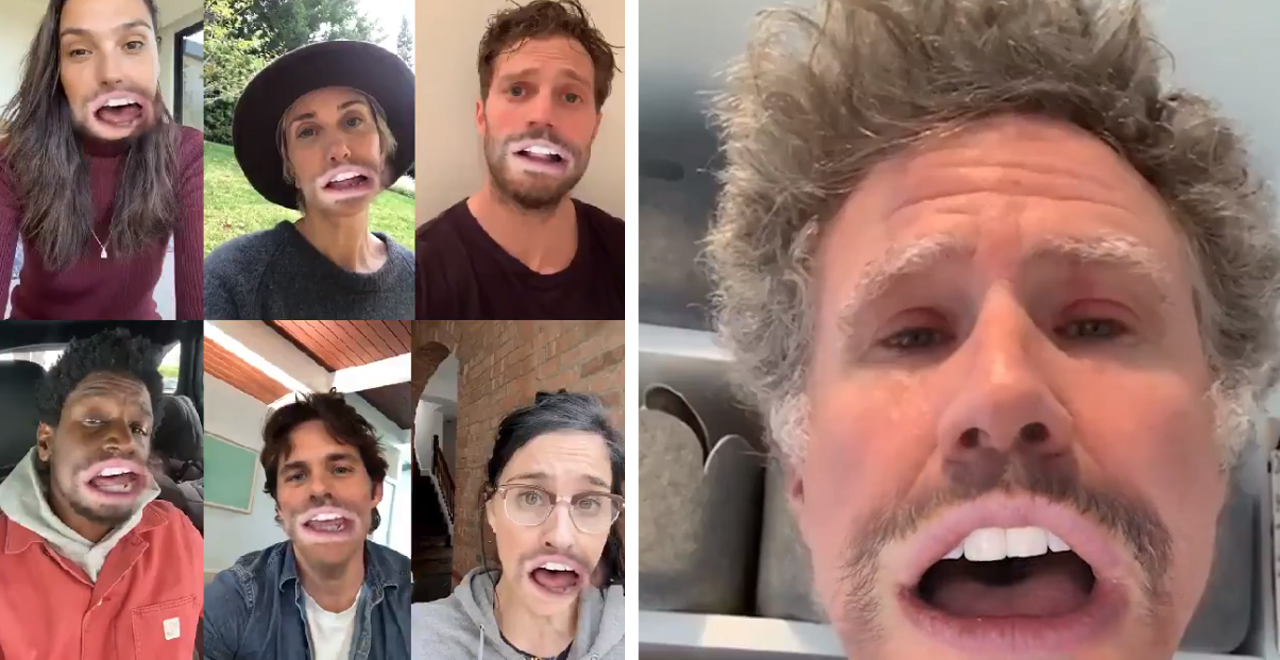 Credit: Twitter/jacksfilms
Last week, as the Coronavirus took North America by storm, people everywhere were scrambling to do what they could to help. For most of us, that means staying inside and doing some social distancing to help slow the spread of the virus. For many athletes, it involved using some of their generous salaries to help arena staff and other employees make ends meet during the work stoppage.
For a group of celebrities, helping meant… recording a video of them singing John Lennon's Imagine and posting it to Instagram? Okay, sure.
The video went viral, as any video featuring Wonder Woman, Ron Burgundy, and plenty of other beloved actors is bound to do. But not everyone was a huge fan, with some suggesting celebrities could probably offer more than a viral video cover of a 50-year-old song.
Some people, of course, just wanted to have fun with it, and they set about mocking the Imagine sing-along with videos of their own, including parody versions, some of which are funny and some of which are just plain weird. We've rounded up a few!
Here's your introduction:
gal gadot waking up this morning pic.twitter.com/XnCAFChnib

— Johnny LaZebnik (@jlazebnik) March 19, 2020
This guy switched it up with a different earworm:
Celebrities save the day!! pic.twitter.com/xRG76z5q8H

— jacksfilms (@jacksfilms) March 19, 2020
This guy raided his costume closet for a version that gets really weird about halfway thru:
BREAKING: Celebrities in isolation sing "Imagine" pic.twitter.com/k4h8njYPgU

— Trixie Mattel (@trixiemattel) March 19, 2020
One woman mocked Gal Gadot's project with a vicious cough at the end:
This one goes out to my main gal, Gal #Imagine ✌🏻 pic.twitter.com/TexoVQLf5G

— Nicola Coughlan (@nicolacoughlan) March 19, 2020
Somebody got their wires crossed and sang the wrong song:
They sent me the wrong fucking song pic.twitter.com/7PeMxPgVnq

— Jack Bensinger (@JackBensinger) March 19, 2020
Then some comedians collaborated on a parody version:
IMAGINE PARODY- we're all in this together. @realjeffreyross @chelcielynnn @KingBach @MaryLynnRajskub @AveryFunny @sarahcolonna @JonRyan9 @ryansickler @JoshAdamMeyers @jeremiahstandup @realjoeyfatone @JadeCattaPreta @JessimaePeluso @sinbadbad @BrittanyFurlan @adamraycomedy pic.twitter.com/KZROo7b8ay

— Josh Wolf (@joshwolfcomedy) March 21, 2020
And someone found the perfect gif to sum up their problems with the video, featuring Kristen Wiig, one of the participants:
Gal Gadot and her band of celebrities right before filming their "Imagine" cover videos pic.twitter.com/ukeS5QWa02

— Jon (@prasejeebus) March 19, 2020