Entertainer and Philanthropist Tyler Perry Is the People's Champion of 2020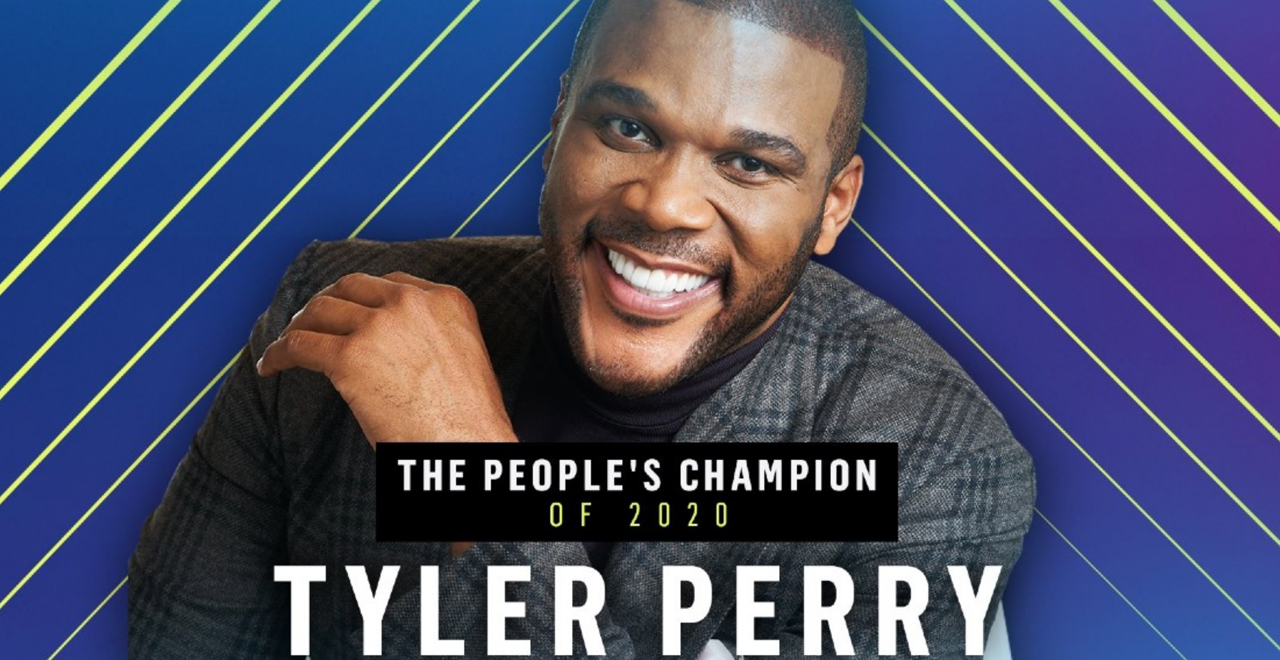 Never before has an award I never knew existed been more appropriate: Tyler Perry is the People's Champion of 2020. If you didn't know that was a real thing, that's OK. Here's what you do need to know; the actor and producer is an unwavering source for good and more people are finally recognizing him for it. At a time when we've never needed an influx of kindness more, he's delivered on many fronts. And sure, the whole People's Champion thing is just a title from E! for the People's Choice Awards, which he will formally get in a few weeks.
Some celebrities keep their "charity" work limited to writing a big check to some foundation with a vague goal. Perry brings his help straight to people who need it. During the height of COVID paranoia, when grocery stores were opening early to let seniors shop without much exposure, Perry surprised thousands of elderly shoppers in Atlanta and New Orleans by paying their entire grocery bill.
He also tries to do stuff like that on the DL. He secretly paid for gift cards for police to hand out to families in need in Atlanta. Two years ago, he paid off nearly half a million dollars worth of toys on layaway for families around Christmas. He's given extensively to charities serving the homeless and hungry in our nation, and he's also building a shelter for disadvantaged youth and homeless women on his studio property in Atlanta.
He also made history by becoming the first African-American to own a major film studio and he's also one of the first studios to get back to work during the pandemic, by creating a "Camp Quarantine" on his studio lot so people could safely resume their work.
Oh, he's also responsible for thousands of hours of entertainment he either produced or directly starred in. He's one of Time Magazine's (remember that?) 100 most influential people of 2020, which is a cool honor, but doesn't have the punch of a "champion".
"In a year of unrest and uncertainty, Tyler Perry proved a natural leader…From his pioneering efforts in successfully, and safely, restarting production and creating jobs at Tyler Perry Studios, to personally supporting charities and families in need, he continuously inspires hope in people," an E! spokesman said in a press release.
To put it mildly, he is the man, and now he is the People's Champ.