Vanessa Bryant Announces 'MambaOnThree' Fund to Support Families of Other Victims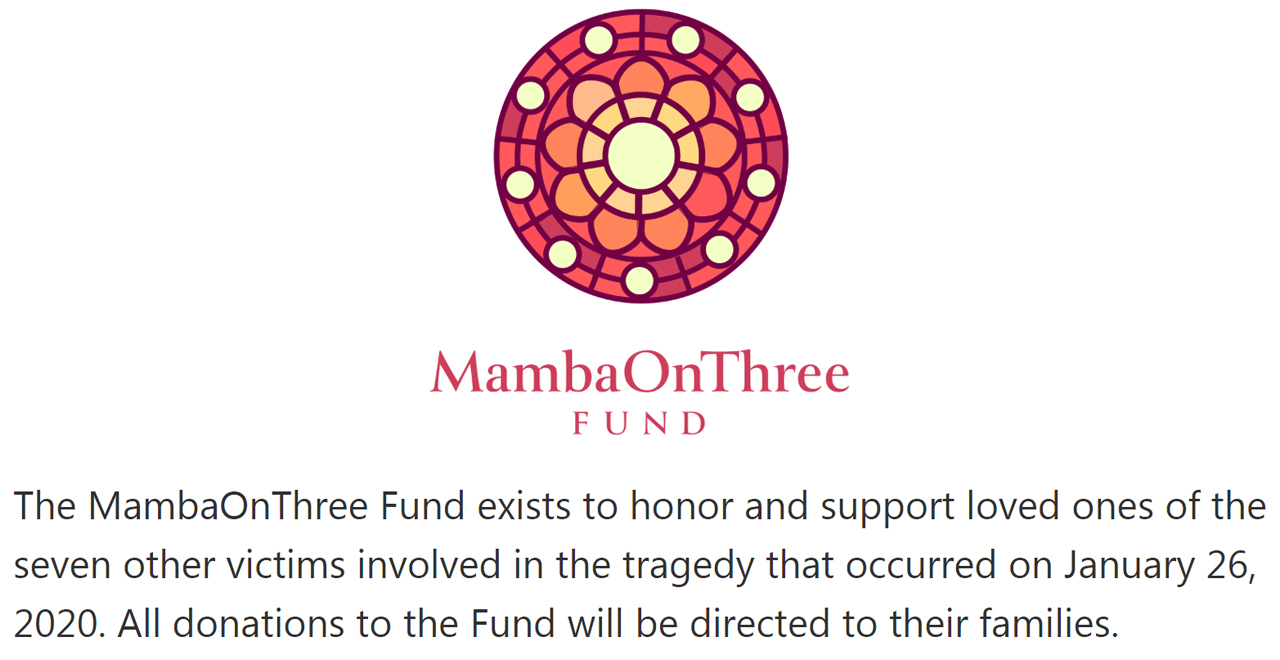 Vanessa Bryant, Kobe's widow, released a heart-wrenching statement on Instagram Wednesday about the horrific tragedy that occurred last weekend when her daughter and husband, along with seven others, were killed in a helicopter crash in Southern California.
Bryant also mentioned how devastated they were for the other families who lost loved ones and how they will forever share their pain. She announced the family's Mamba Sports Foundation has set up a special fund to help support the other families affected by the tragedy.
The MambaOnThree fund was set up "to honor our Team Mamba family", according to Bryant, and donations can be made (eventually) at MambaOnThree.org. She also said The Mamba Foundation will help further Kobe and Gianna's legacy in youth sports. The foundation has provided diverse sports opportunities to underserved California communities as well as additional funding for underserved athletes.
Vanessa changed her IG to a touching photo of Kobe and Gigi and she posted a beautiful photo of the Bryant family in the post, which thanked everyone for the outpouring of support and prayers. "We definitely need them," she said.
"There aren't enough words to describe our pain right now. I take comfort in knowing that Kobe and Gigi both knew that they were so deeply loved. We were so incredibly blessed to have them in our lives. I wish they were here with us forever. They were our beautiful blessings taken from us too soon.
I'm not sure what our lives hold beyond today, and it's impossible to imagine life without them. But we wake up each day, trying to keep pushing because Kobe, and our baby girl, Gigi, are shining on us to light the way. Our love for them is endless — and that's to say, immeasurable. I just wish I could hug them, kiss them and bless them. Have them here with us, forever."
The Mamba Sports Academy also posted a statement, which read in part:
"Kobe Bryant was so much more than a partner in Mamba Sports Academy. He was a caring father, husband, coach, and champion of youth sports. We mourn not only one of the greatest athletes of all time, but an active and engaged member of our community, and a visionary whose impact was only beginning to be felt by society….
"Through the shared values of attention to detail, relentless pursuit of passions, and dedication to excellence, we remain committed to honoring Kobe's mission of inspiring the next generation of leaders in the world of sports and beyond."
You can read more about the others who lost their lives in the crash, and about how one ESPN anchor's meeting with Kobe inspired #GirlDads to trend on social media.