Dave Franco Is Going 'To the Extreme' in Vanilla Ice Biopic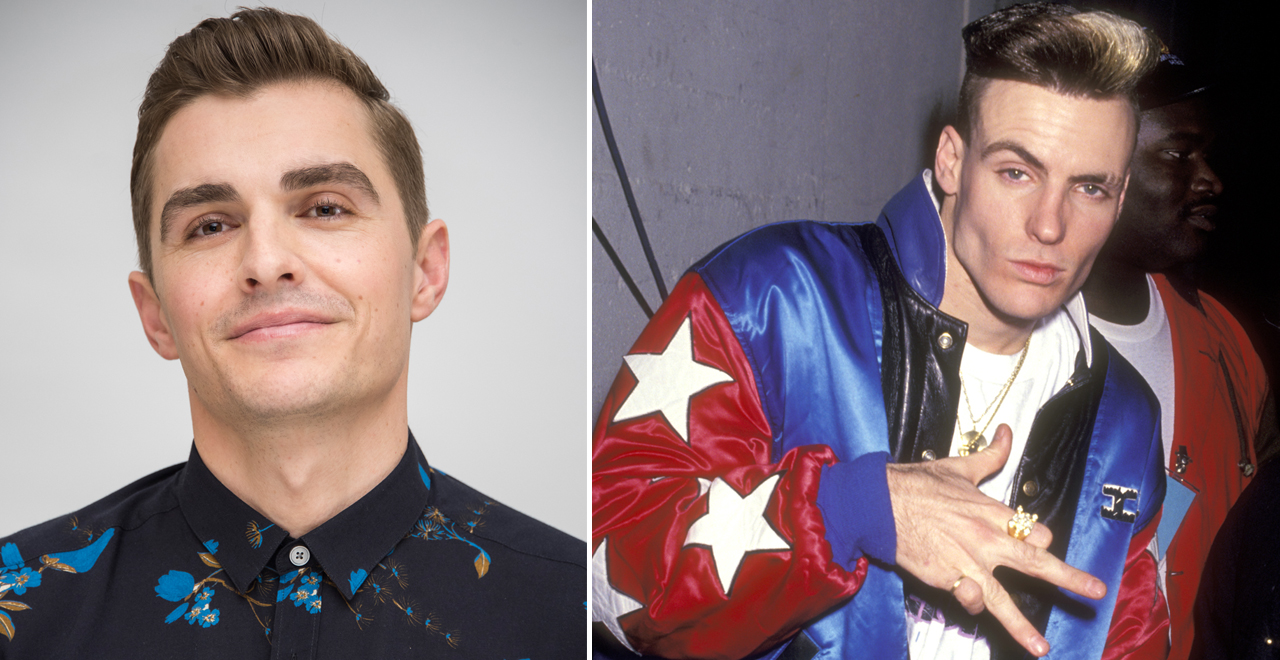 It's been a while since we've heard from him unless you watched that show where he flipped houses or Dancing with the Stars a few years back, or Netflix's The Wrong Missy with David Spade (and/or several other appearances in Happy Madison projects) – but this time Ice is back with a brand new edition.
The Ice I'm referring to is, of course, Vanilla Ice, and when I say he's back, I don't actually mean him, I mean a biopic about him, which won't star Vanilla Ice, aka Rob Van Winkle, and will actually star Dave Franco, James Franco's little brother.
The movie, called To The Extreme, was announced way back in January 2019, but Franco recently spoke with Insider and give an update on the project.
Franco says the movie is "inching closer and close to production," but unlike what many may think, it won't be an out-and-out comedy that mocks the groundbreaking hip-hop star.
"With that movie, people expected us to make a broad comedy where we make fun of Tommy Wiseau, but the more real we played it, the funnier and heartfelt it was — that's the tone we want for this one as well," Franco said.
The movie is described thusly: "From a high school dropout selling cars in Dallas to having the first hip-hop single to top the Billboard charts with 'Ice Ice Baby,' a young Vanilla Ice struggles with stardom, extortion attempts, and selling out as he makes music history."
It's hard to tell how far the movie will extend past Ice's meteoric rise, but it sounds like it will at least cover his infamous run-in with Death Row's Suge Knight, which is definitely something I'd like to see. I'd also like to see the amazing clip wherein Vanilla tries to pretend "Ice Ice Baby" didn't 100% crib from Queen and David Bowie's "Under Pressure," because that was pure comedy. Or the awkward Arsenio appearance.
Stay tuned for further news on this production, and cross your fingers that Snow gets the biopic treatment next!