Watch Jack Black, Jon Hamm and David Spade as Westley in 'The Princess Bride'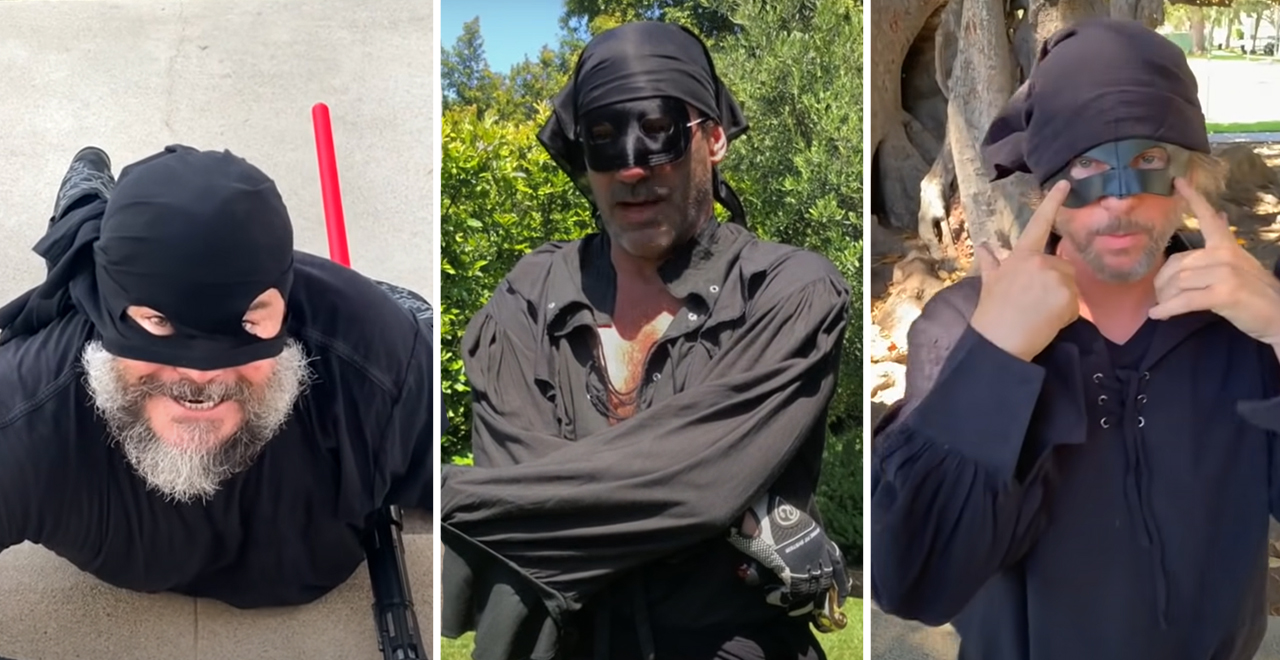 Over the past few months, we've all been bored out of our minds. This includes celebrities. For the same reason that we are using custom Zoom backgrounds for Zoom happy hours, celebs are creating Imagine singalongs and, well, doing Zoom happy hours.
Of course, they're also using their imaginations and resources to do some bigger things, like, say, recreating the beloved movie The Princess Bride.
A few weeks back, we wrote about a handful of actors who were recreating scenes from the movie to raise money for the World Central Kitchen, thanks to an idea writer/director Jason Reitman had. It turns out, it was far more than just a handful of actors.
It was 88 of them. From Jack Black and Jon Hamm to Dave Bautista and David Spade, from Common and Tiffany Haddish to Joe Jonas and Sophie Turner. And many, many more. It's 10 parts, and it was made for Quibi, but you can watch it on YouTube.
It's low-rent and charming and clearly a result of these performers having a real love for The Princess Bride, like so many of us.
Check it out: