For many, dogs become far more than just pets. Their loyalty, intuition, and unconditional love make them members of the family, ones who stand by our sides during life's most challenging moments. A veteran named John Vincent was heartbroken when he had to give up his beloved dog Patch after entering hospice care, and even during his final days, he didn't stop thinking about his best friend.
The 69-year-old had no family nearby, and nobody he knew was willing to take in his 5-year-old companion. When Vincent was moved to the Raymond G. Murphy Veterans Affairs Medical Center, Patch was relinquished to Albuquerque Animal Welfare.
Vincent's condition was quickly deteriorating, and during a session with his palliative care social worker, Amy Neal, the veteran made a far-fetched last request. His last wish was to see his best friend once more, to say one last goodbye to the loyal terrier. After realizing how meaningful the reunion would be to Vincent, Neal scrambled to make the veteran's last wish a reality.
"When the request came in, it was an immediate 'absolutely,' and let's do whatever we can to get it done," Danny Nevarez, Director of Animal Welfare told the Albuquerque Journal. "It was as simple as getting Patch over here."
As the animal welfare workers drove towards Vincent with Patch quietly in tow, something in the small pup changed.
"It's almost like he knew, he just started whimpering," Nevares told the Journal. "Like he had that anticipation."
The reunion between Vincent and Patch was nothing short of extraordinary, with both man and dog perking up at the sight of one another.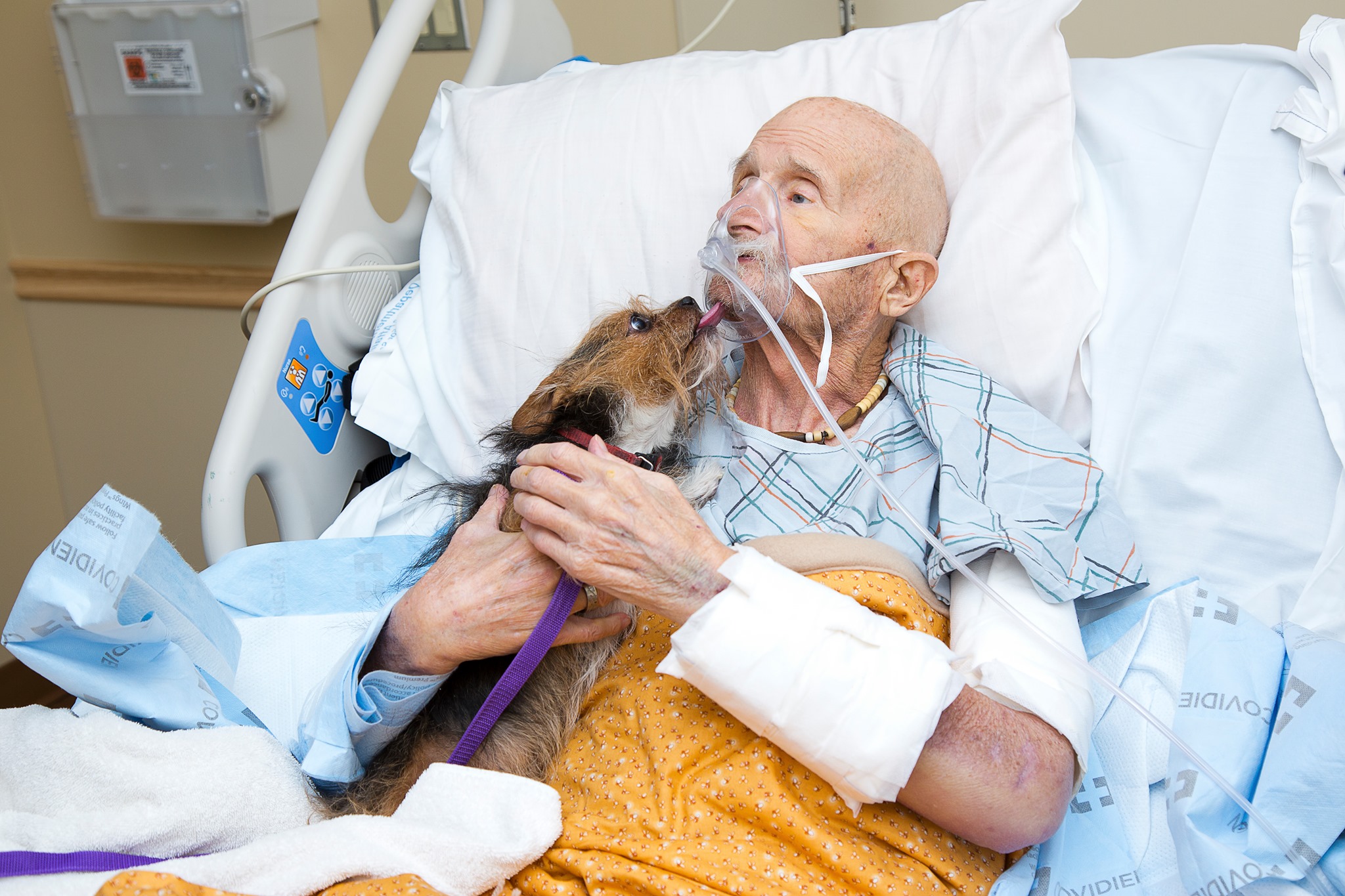 "Yeah, that's me, that's daddy," Vincent said to Patch. "Are you so happy to see me? I'm so happy to see you."
Albuquerque Animal Welfare shared touching photos of the reunion on Facebook, grateful to be part of something so meaningful. Vincent and Patch got to take their time saying a final goodbye, closure that each of them likely needed.
"It was such a heart warming moment," Albuquerque Animal Welfare wrote on Facebook. "They were so happy to see each other and to say their good byes. It was an honor to make this veterans final wish come true.