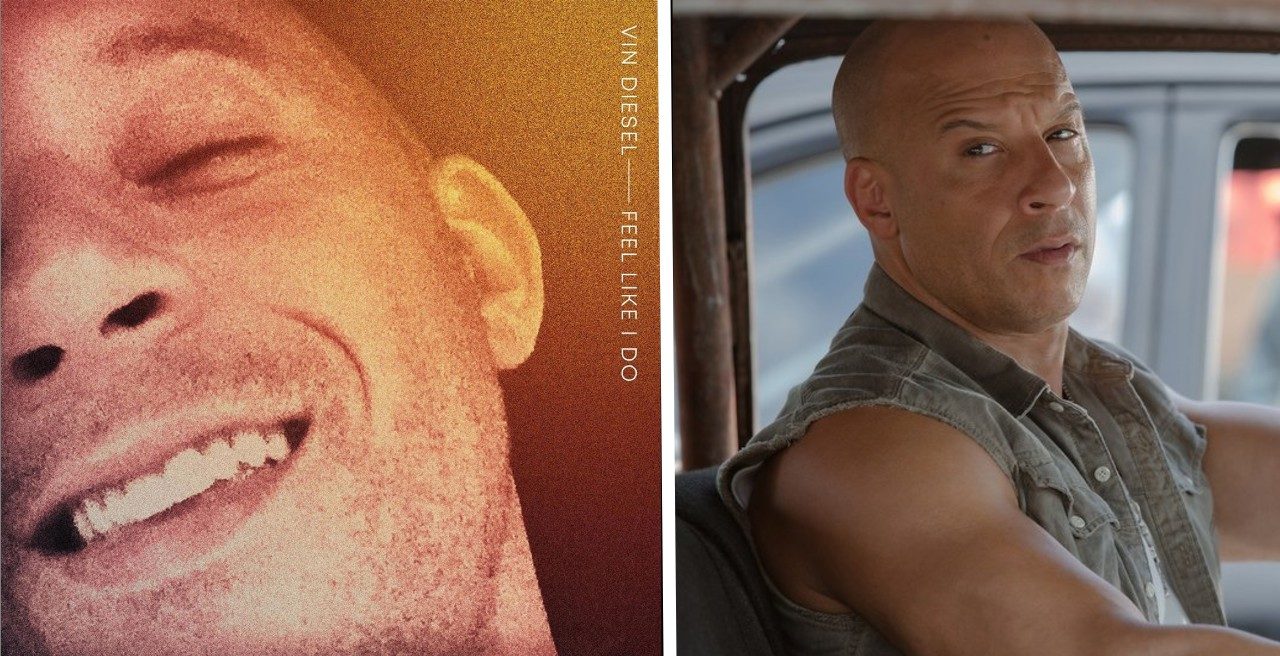 Credit: Palm Tree Records/Universal
A quarantine can change people. It forces you to see people and situations in a new light. Vin Diesel, an action movie star, has released his debut single as a musician. Take Vin away from movie sets, and all of a sudden he's releasing peppy dance music.
His debut song was played first on Kelly Clarkson's show and honestly, it's kind of trippy. We're used to seeing Diesel fist-fighting The Rock, or driving a car over an active volcano or some shit, not singing "And I'm not the type who likes to rush in/ But I want to." It's the first time the 53-year-old dad has released his music, but the dude can sing, even if we weren't expecting to hear him sing about a new crush.
You get so used to seeing him growl and grimace, or give speeches about family, in Fast movies, that seeing him do something different isn't bad, it's just, it's different (what a fantastic flex of my knowledge of the English language and it's many descriptive words). It's like seeing your teacher at the grocery store, you just aren't sure how to act.
"Feel Like I Do" is a pretty happy and peppy debut for Diesel, who released it through DJ Kygo's Palm Tree Records.
View this post on Instagram
"Another way to show you, or share with you, my heart," Diesel said in his interview with Kelly Clarkson.
Diesel said he's always loved music and needed something to do when away from the movie set. He joked in an interview with USA Today about merging his interests and creating a "Fast and Furious" musical. Right now, he said he's "blessed" to partake in his latest endeavor.
"This is a new world for me, I am just grateful to be able to make music," he said. You can get the single on Apple Music or wherever you listen to tunes.
On Instagram, Diesel said he was encouraged by his fans to step outside his comfort zone, and that he hopes he made them proud.