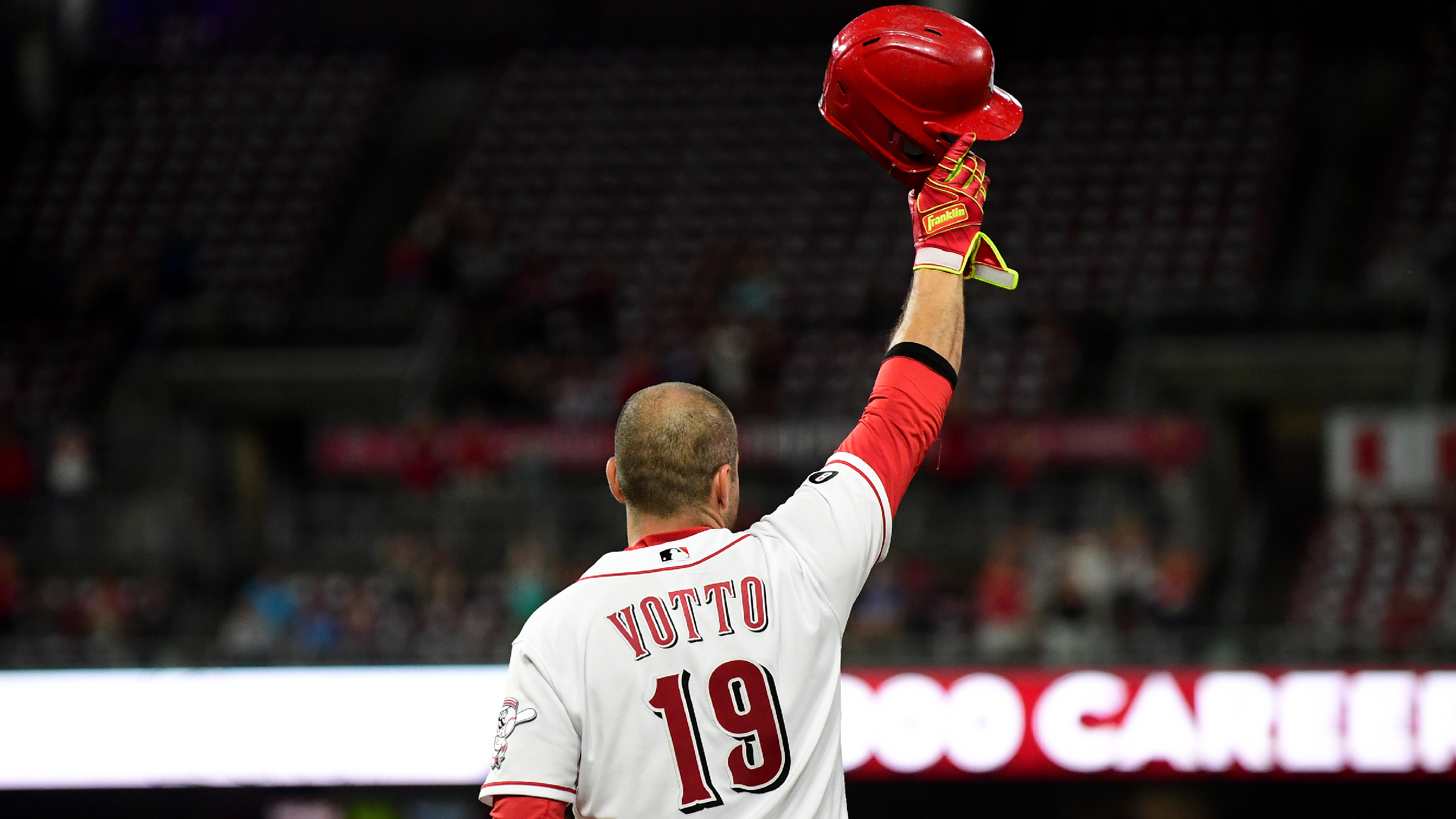 Credit: Emilee Chinn/Getty
Future Major League Baseball Hall of Famer and current Cincinnati Reds first baseman Joey Votto recently recorded his 2,000 big league hit. Votto, even at this late point in his career, still bangs (look it up). But it's what Votto said in his postgame press conference that won him some new fans, especially those with four-legged friends.
Votto was asked about what he was going to do with the baseball from his 2,000th hit. A simple question, what does a Hall of Famer do with such an important part of personal memorabilia. And to answer, he brought up a story about the baseball he was given from his first big league hit. Spoiler alert: the ball doesn't exist anymore.
Votto didn't put the ball in a homemade shrine or fancy case. He gave it to his dog, Maris.
"He was a young dog and I just wanted him to be happy," Votto said. "Maybe it wasn't a good thing to give to him. I don't know if you should be giving dogs baseballs but I did at the time." His dog destroyed the ball, which is what dogs do with baseballs. (Editor's Note: This story is cute, but yeah don't give your dog a baseball. The insides can mess up their insides).
Joey Votto… great dog dad. pic.twitter.com/W7q5TJ4C1J

— Cincinnati Reds (@Reds) August 17, 2021
Joey Votto, one-day Hall of Fame baseball player, current Hall of Fame dog owner. He will have to do something different with his 2,000 hit ball, though, as his dog passed away last year, a decade after he picked it up from a greater Cincinnati shelter.
Votto is an incredible hitter, but he's an even better ambassador of the sport. His honesty with the press and his approach to the game and his teammates makes him one of the good guys in a sport that doesn't always do a good job making headlines.