If you're new to the world of VR gaming, it can be pretty intimidating. And VR headsets can vary in terms of price and what they're capable of, so trying to figure out which one is best for you can be a daunting task. If you're not sure where to start, we're here to help. If you're ready to make the jump into VR for the very first time, Oculus is absolutely the best place to start.
Whether you're looking to play VR exclusively on your PC or on-the-go, Oculus VR headsets are one of the best and most affordable PC-compatible VR headsets on the market. They offer great value and are excellent options for you and your kids if you want to experience some truly mind-blowing VR gameplay.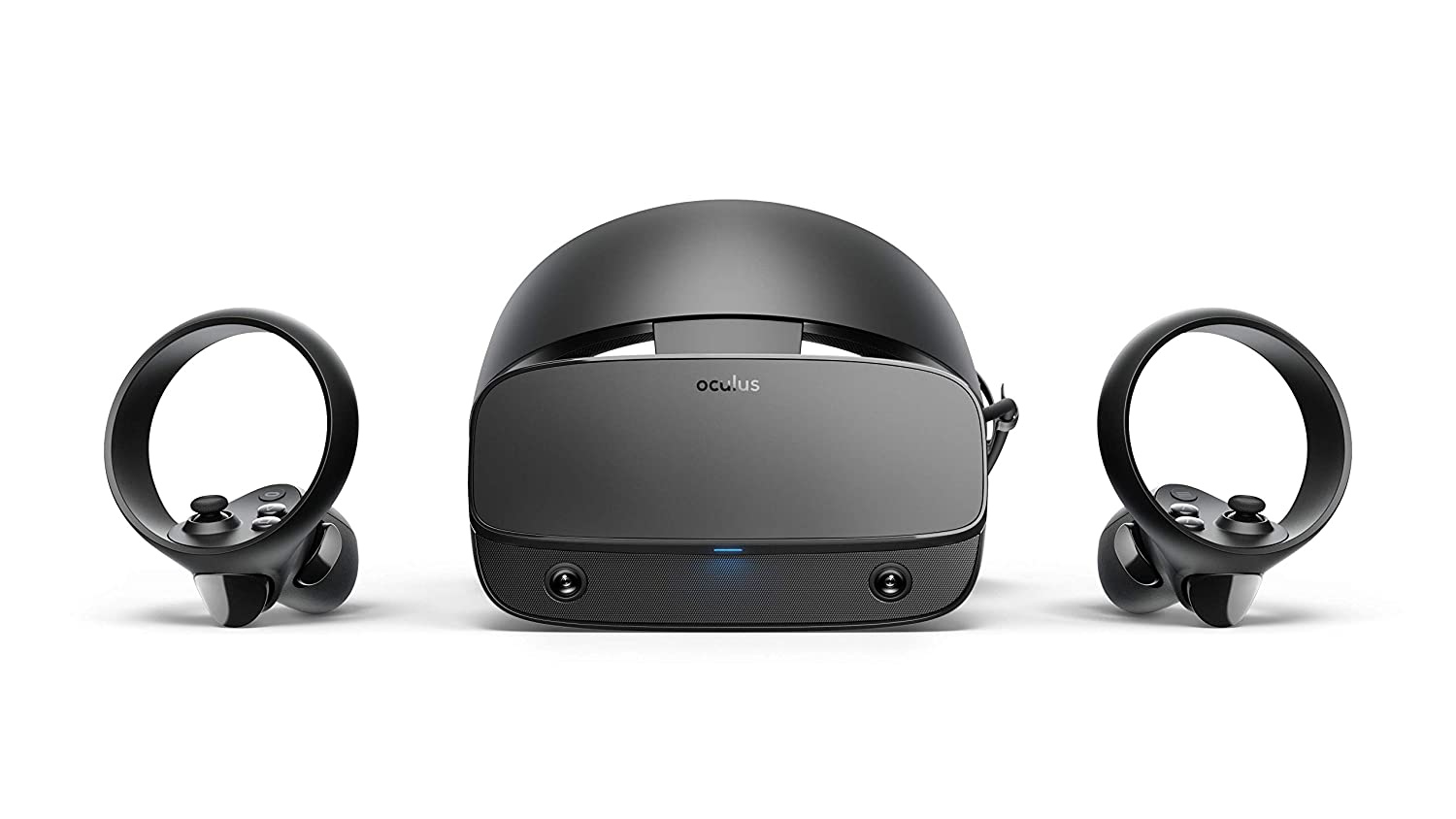 The Oculus Rift S is the best-selling VR headset, and it's no surprise why. You can't beat the price, it's lightweight, easy to set up, and features a vast library of games that will only continue to grow.
Features include:
Improved optics with next-generation lenses and a sharper display.

Oculus touch controllers that transport your hands and gestures right into the game.

Oculus insight tracking: Translates your movements into VR no matter which way you're facing and provides room-scale tracking without external sensors like the Oculus Quest & Oculus Quest 2.

Bring friends along into VR worlds when you cast directly on a compatible TV or on the Oculus mobile app
The only caveat with this model is the Rift S will only run if it's tethered to your PC, so make sure your computer is VR compatible first before purchasing. If you're unsure if your PC can run VR, you can check out the official Oculus Rift S website to look over the recommended PC spec requirements.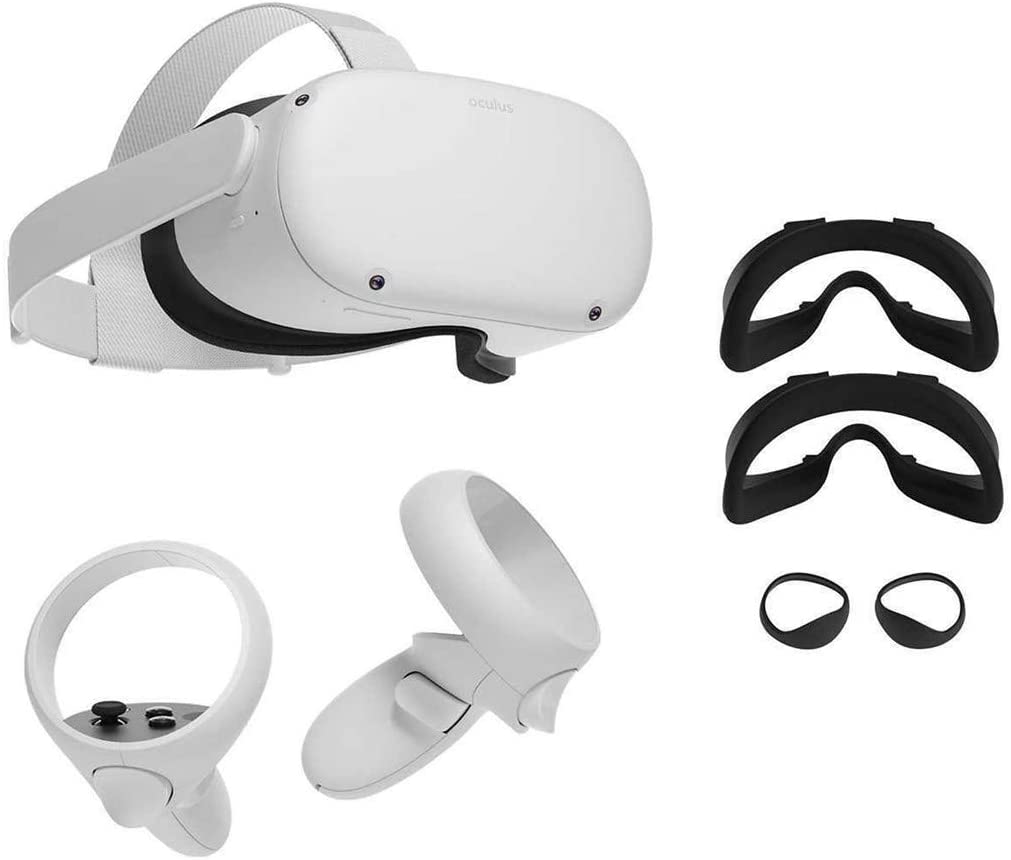 Available in 64GB or 256GB models, the Oculus Quest 2 is a substantial improvement over the original Quest headset.
Features include:
Powered by a Qualcomm Snapdragon 865, the Quest 2 is a considerable upgrade in power over the original Quest and its Snapdragon 835.
Hear in all directions with built-in speakers that deliver cinematic 3D positional audio.
Bring friends along into any VR game you're playing when you cast directly on a compatible TV or on the Oculus mobile app
The great thing about the Quest model is not only does it come completely wireless (except when you need to charge it), but you do have the option to hook it up to your computer as well, via link cable. The Oculus Link cable lets you connect the Quest 2 to your PC and use it just like the tethered Rift S to play PC-specific VR games like Half-Life: Alyx. Considering the Quest 2 is $100 less than the original Quest, it still comes out ahead in value even after adding the accessory. My son has the original Oculus Quest so speaking from experience, if you have kids, the Quest 2 being cordless is a joy since no one is tripping over cords all the time.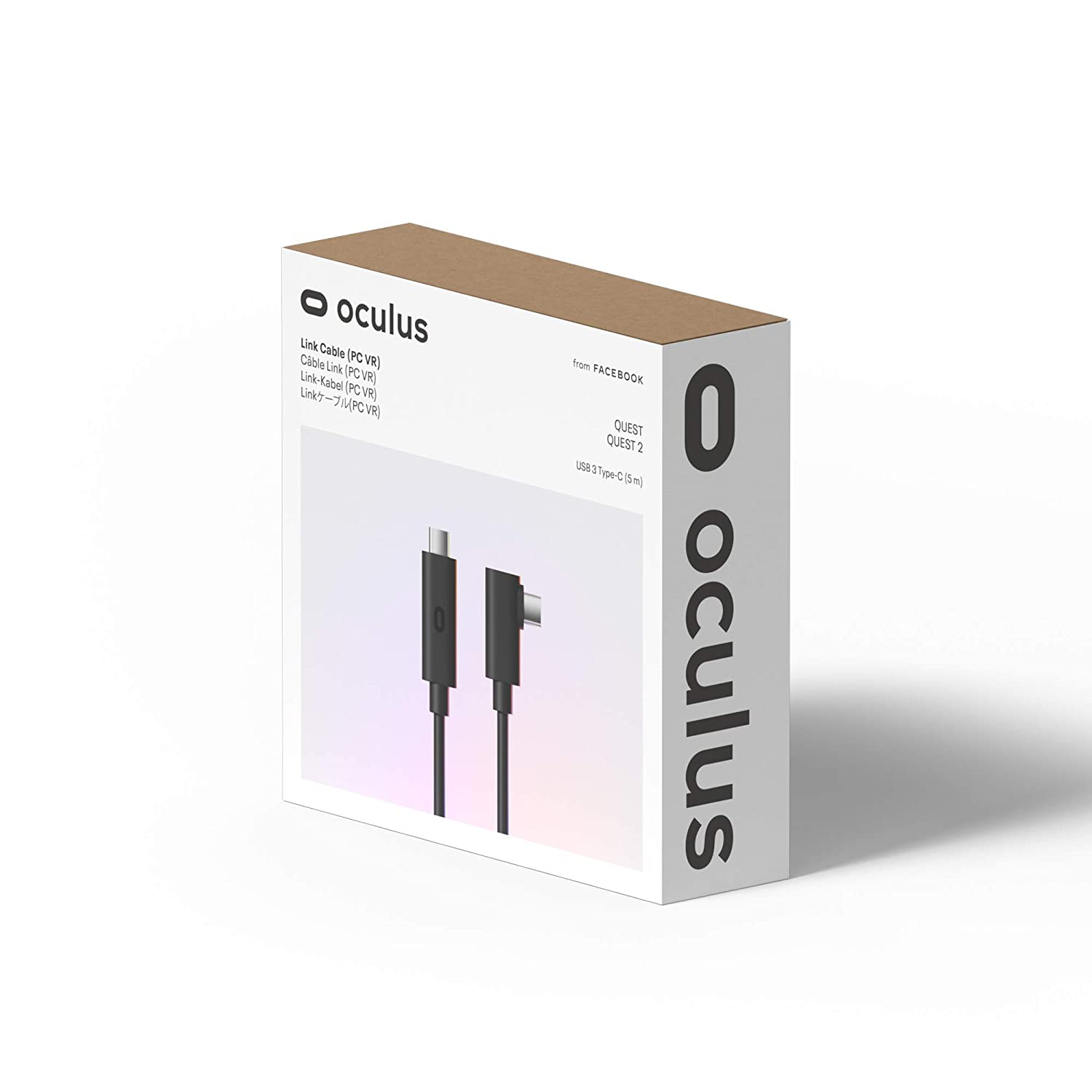 This is the official Oculus Link Cable which will allow you to connect your Oculus Quest 2 to your PC. This premium fiber-optic cable delivers exceptional performance for PC VR gaming on your Quest and Quest 2 while simultaneously powering the headset. Being able to connect to a PC will give you access to a wide range of Oculus Rift apps and VR games that are PC-only. Optimal length reaches 16 feet (5M), providing a best-in-class experience with flexible, lightweight durability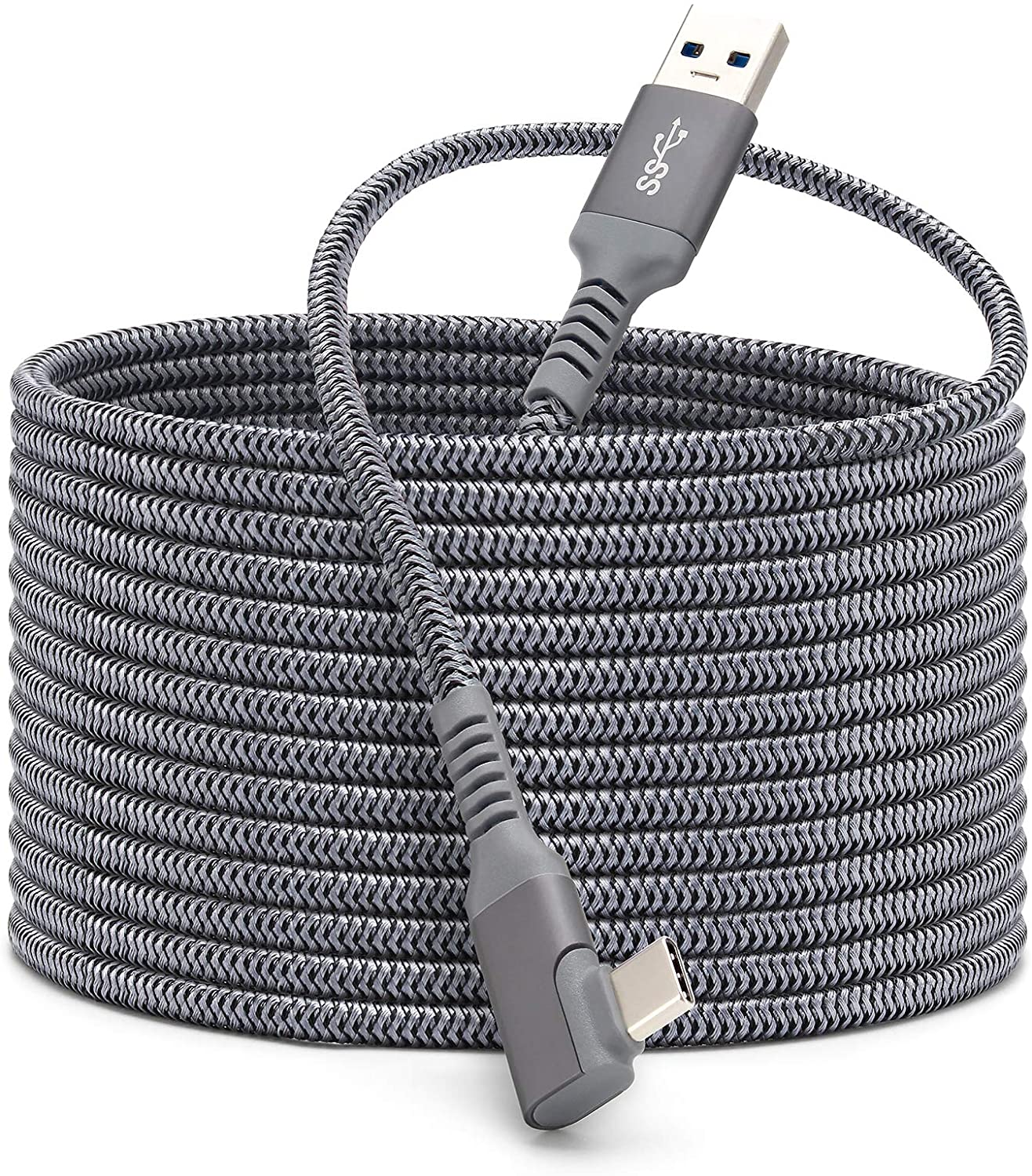 This is the unofficial Oculus Link Cable, but it will still function the same as the official model and allow your Oculus Quest 2 to link up to your PC. Personally, I haven't noticed a difference between the two, but it's always nice to have options depending on your preference. It also comes in three different lengths: 10ft (3m), 16ft (5m), & 20ft (6m).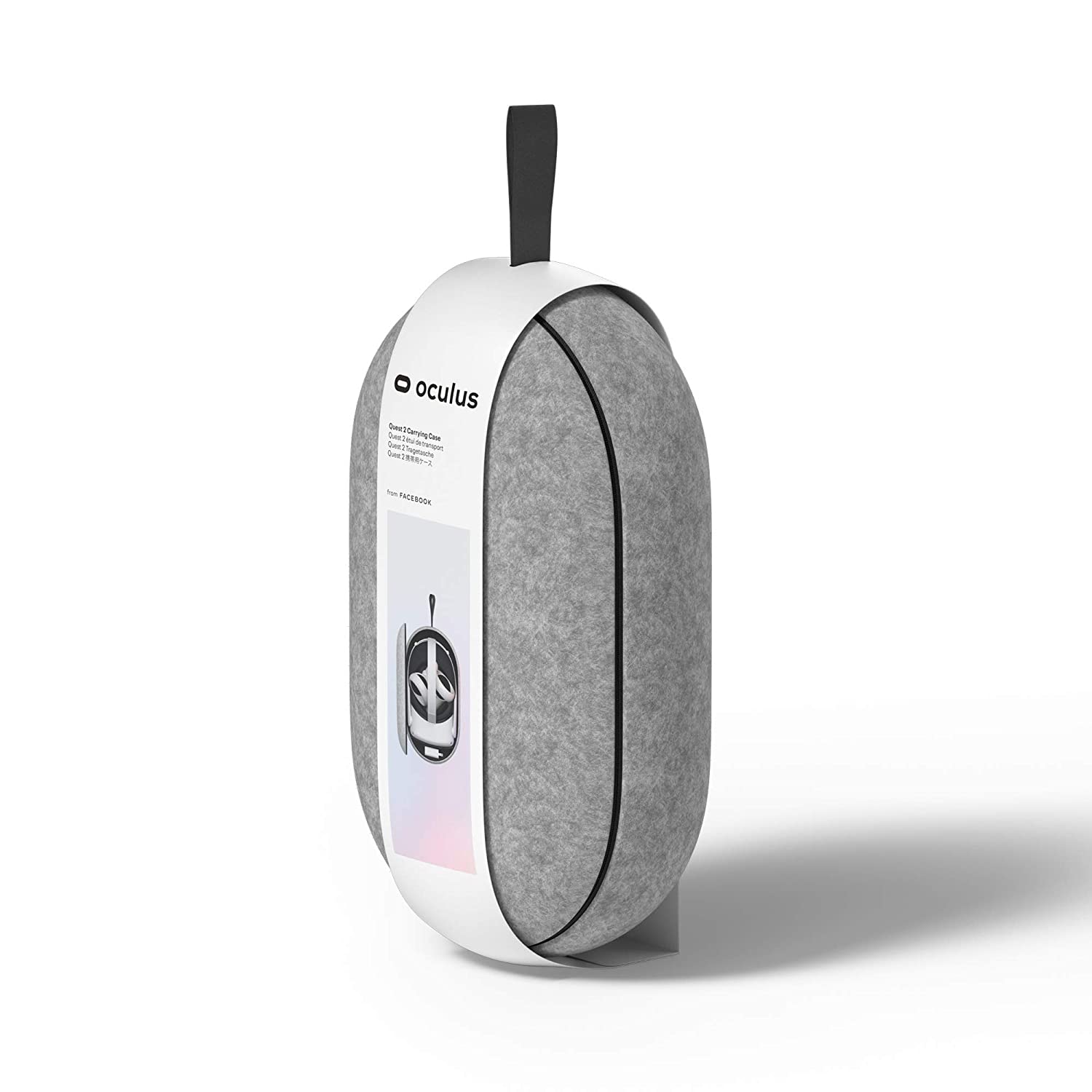 If you're traveling by yourself or with your kids, the Oculus Quest 2 Carrying Case is a worthwhile accessory. It features a soft, easy-carry handle that offers comfortable portability. It fits the Oculus Quest 2 headset, controllers, charging cable, and power adapter. There's also additional space included for the Elite Strap or Elite Strap with battery.
Just a heads up, if you buy stuff using the provided links, The Dad may collect a small commission.