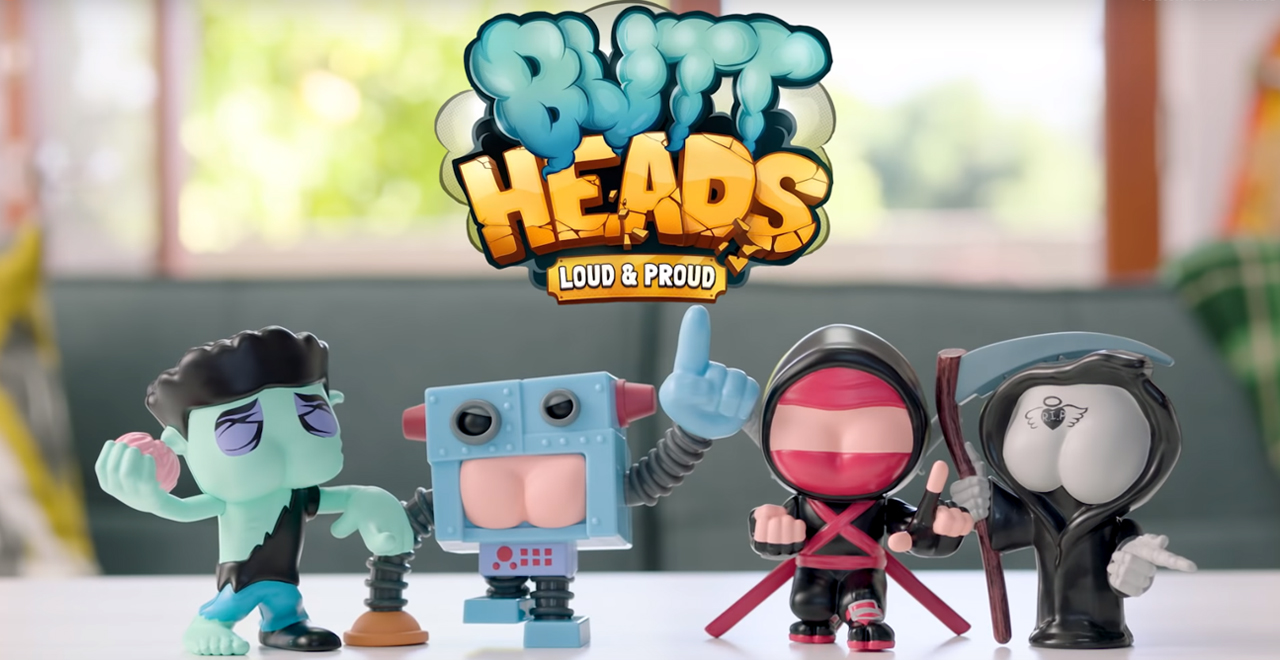 Credit: YouTube/WowWee
If there's one group of people who can appreciate a good fart joke, it's dads. From "pull my finger" to "pull my finger" to "pull my finger" for the millionth damn time, dads love farts, which is why they're bound to also love a new toy from WowWee called Buttheads.
Buttheads have one distinct feature that may shock you: butts for heads. They come in four pun-riddled variations: Brainfart (a zombie), Robutt (a robot), Tushi (a ninja), and The Grim Ripper (come on, this one is obvious).
RELATED: The Best Paw Patrol Toys To Save the Day in Adventure Bay – Fatherly
Just check out this trailer WowWee's YouTube page, but be sure to put on your headphones first or else your co-workers may think you ate too much chili for lunch:
Each Butthead is packaged with a bonus smelly trading card that unleashes its stink once you scratch it, ensuring that parents will have a hard time determining whether that awful smell in the living room is from the trading card or if the dog let one rip.
Not only that, but Buttheads possess over 20 fart-based sound effects that will leave any 5-year-old or dad with the maturity level of a 5-year-old laughing for hours on end. You can even challenge your friends to a fart battle, which is a built-in rock, paper, scissors-style game for when traditional rock, paper, scissors doesn't sound wet enough.
Watch below to see The Grim Ripper in action, but again, remember our warning about headphones:
View this post on Instagram
The four 4 Buttheads are each available on Amazon for $9.84 here, or just go to your local Walmart and follow the cacophony of fart noises echoing from the toy aisle to find one.
Lastly, I'd just like to say that if WowWee wants to buy the rights to my idea for a presidential Butthead named Franklin D. Roose-Smelt, I'm all ears.
RELATED: If You Somehow Still Have These Beanie Babies, You Could Strike It Rich – Scary Mommy
Wanna get doubly disgusting? Well if poots and pimples are your thing, check out these 6 gross family games that'll cause your stomach to churn like it did back when you were changing diapers.
Just a heads up, if you buy stuff using the provided links, The Dad may collect a small commission.