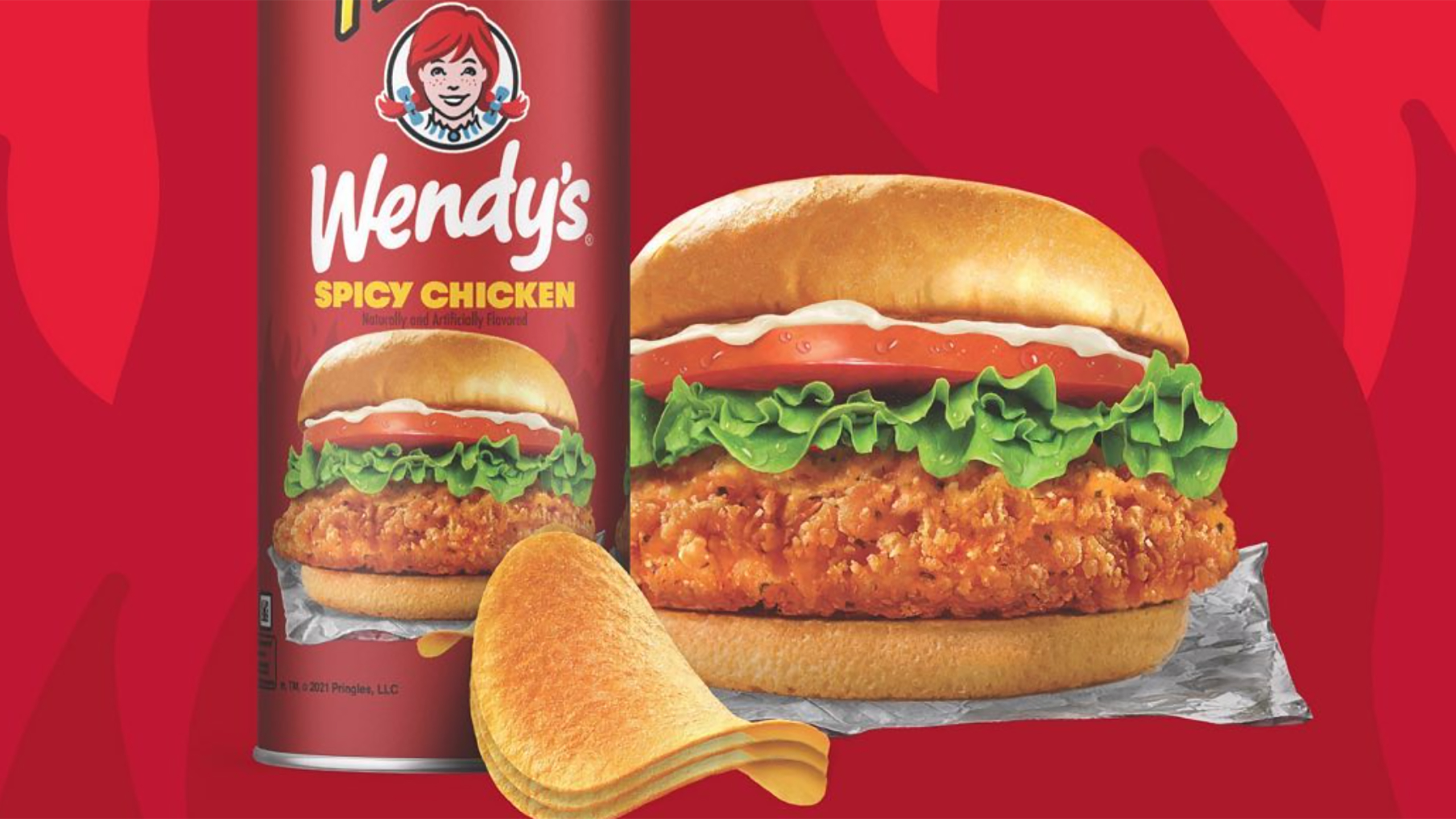 Credit: Instagram/pringlesus
The chicken sandwich wars is the most delicious battle of modern times. Popeyes got into it with Chick-Fil-A, and then everyone jumped in. McDonald's, Wendy's, Burger King, and even Taco Bell made their play. And now yet another player has entered the chat; Pringles.
"But that is a potato chip company?" you say. Yes, you are correct, congrats for being so good at snacks. Pringles has entered the fray partnered with Wendy's, for a limited-edition Spicy Chicken Sandwich…chip.
View this post on Instagram
Every bite is supposed to contain the unique and fiery spice blend from Wendy's, so now you don't even have to be eating chicken to enjoy the battle. A great entry point for all vegans to still have a spicy take on this.
Plus, every single can comes with a code to get a free spicy chicken sandwich from Wendy's, just in case you feel like you want some spicy chicken to chase the spicy chicken taste.
"Pringles Wendy's Spicy Chicken crisps perfectly encapsulate everything fans have come to know, love and expect from Wendy's iconic chicken sandwich," said a Wendy's spokesman.
This may seem like an odd direction for the chicken sandwich saga to take but at this point, it's important to encourage all new developments. Chicken sandwich tacos, chicken sandwich chips, let's just chicken sandwich everything and see where this goes. It is the dawn of a new, delicious era for mankind. Maybe it's just another way to enjoy a classic taste.
The chips hit stores in June.