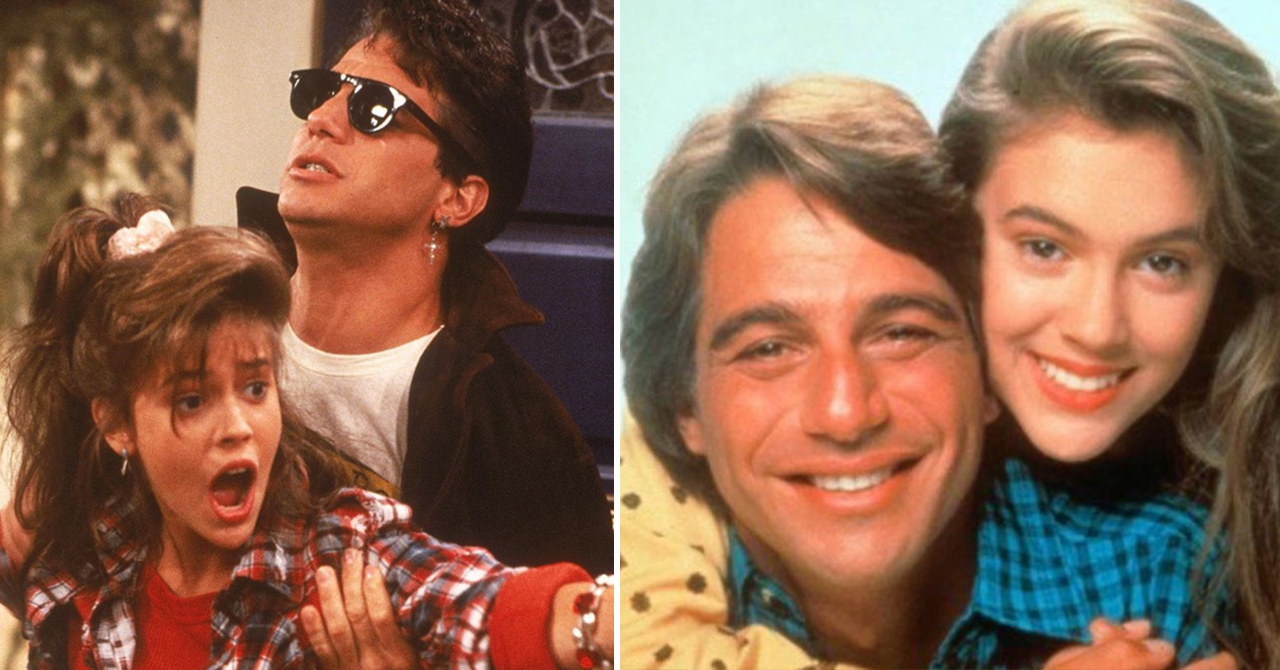 Credit: Instagram/milano_alyssa/tonydanza
We've been living through the age of cinematic remakes, reimaginings, and reboots for years now, and finally, it seems like television is catching up.
Every day, another classic cartoon or sitcom or drama is being remade or relaunched for some streaming platform. Today we learned about Ren and Stimpy joining Beavis and Butt-Head and Animaniacs, among other 90s cartoons being revived, I've recently been watching HBO's Perry Mason reboot, and last year Netflix hit gold with their Full House redux, which had a successful two-season run.
That is probably what Sony Pictures Television is hoping for with the announcement of another family sitcom that's coming back: Who's the Boss?
Who's the Boss? was a high-concept sitcom from the 80s in which Tony Danza starred as a former Major League Baseball player who moves his daughter Samantha (Alyssa Milano) and himself into the Connecticut home of Angela and her young son Jonathan, to serve as their housekeeper. Eventually Tony and Angela fall in love because, obviously. It ran for eight seasons (196 episodes!).
The reboot will star Milano as a single mother living in the house she grew up in, and will co-star Danza as her now-retired father, per Deadline.
🚨ANNOUNCEMENT🚨

I AM SO EXCITED!#WhosTheBoss is coming back!!!

I've wanted to share this for so long and now I can! 😭

We feel the time is right to tell the story of where these amazing characters are today. Can't wait to share their stories with you. So happy. https://t.co/vhAM3OB21S

— Alyssa Milano (@Alyssa_Milano) August 4, 2020
No word yet on whether Judith Light and Danny Pintauro, who played Angela and her son Jonathan, will appear, but according to Deadline, there's hope. Unfortunately, Angela's mother Mona, the show's sharp-witted fan favorite, will not be able to appear, as Katherine Helmond passed away in early 2019.
Like the recent 'One Day at a Time' remake, there is ample opportunity for the new Who's the Boss, which won 10 Emmys and was fairly progressive in its depiction of gender roles (even if it was mostly played for laughs), to transcend its sitcom trappings and deliver a product more in line with 2020 than 1985.
I just hope we get to hear Tony tell Samantha to get out of his kitchen.