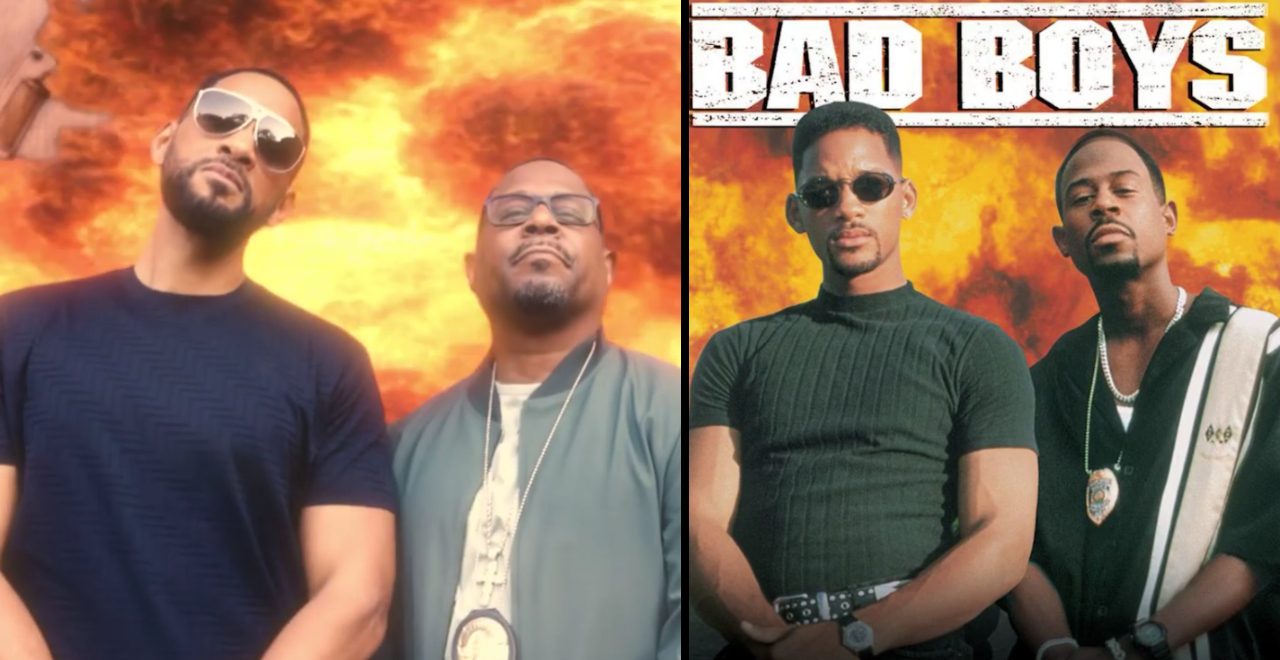 Credit: Instagram/willsmith
"Bad Boys" was a blockbuster for the action-comedy genre, which is a lost art (unless you shoehorn a few select Marvel offerings in there). And it's definitely developed a cult following over the years, even though it's only been out a short…26 years. OK, well it feels like less, but you can really feel those years when you see the stars then and now.
And even those it's been 26 years, Will Smith and Martin Lawrence decided to celebrate the occasion, while renewing their vows to each other as Bad Boys and recreating the original movie poster.
View this post on Instagram
"When we say FOR LIFE we mean it," Will Smith wrote on Instagram. "Bad Boys came out 26 years ago today!"
Lawrence added "Today marks 26 years and we STILL riding strong! Bad Boys for life!"
So life means life, and the baddest boys are still all about that. Not only that, but we also MAY be getting a fourth (and final) installment of the franchise.
We had a sequel in 2003, and then a long time off before the duo reunited in 2020, but when they were accepting an NAACP Image Award for that latest film is when they tipped their hand about a possible final chapter.
They thanked the fans and said "hopefully, we're gonna try to get one more…you guys seem to like it, so we're gonna try to do one more, before we become the sad boys."