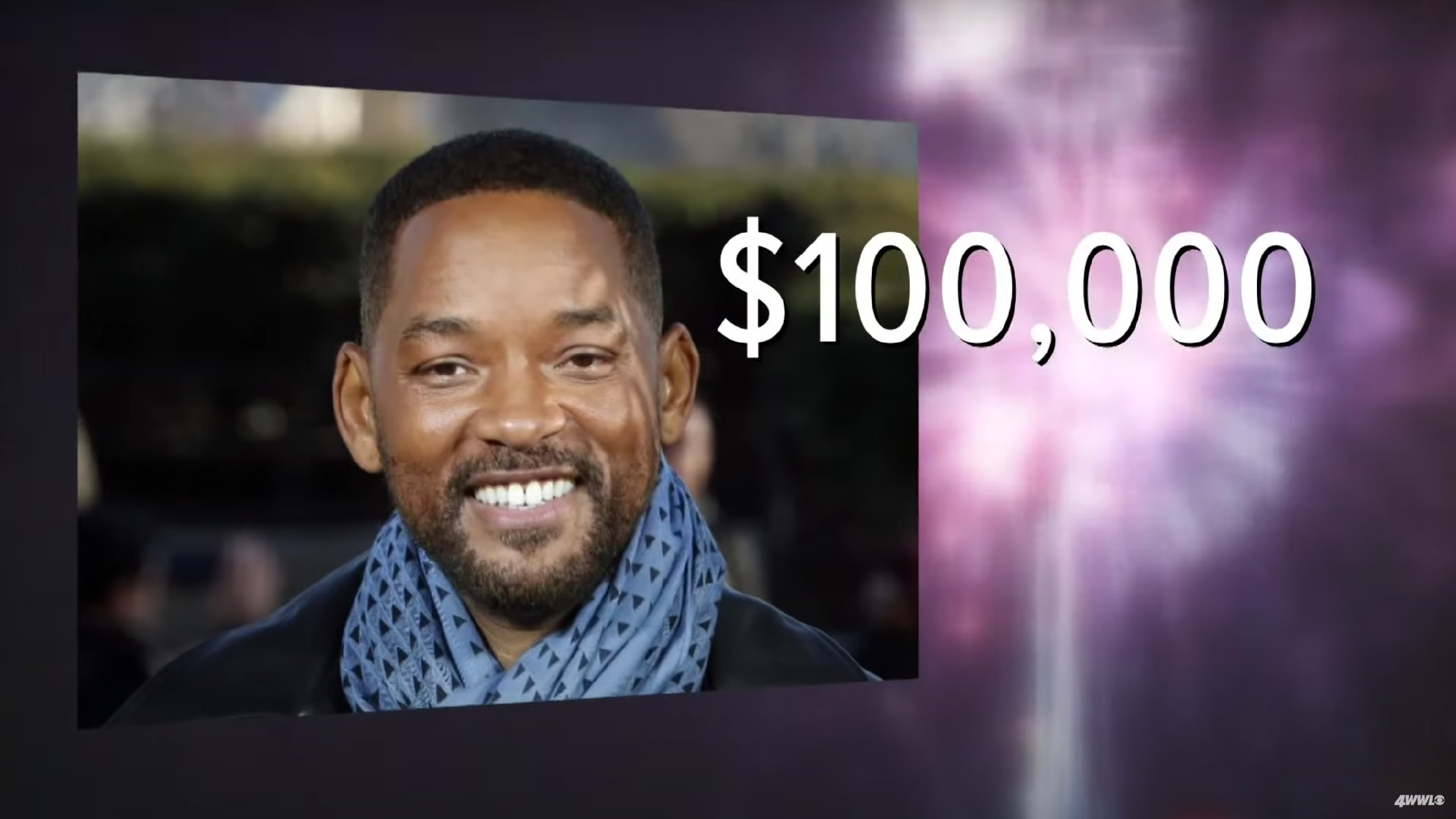 Credit: YouTube/WWLTV
After saving the world in Independence Day, Will Smith basically owns the 4th of July. He and Jeff Goldblum trend every 4th as fans pay homage to the world holiday that signifies our victory over the aliens. But if you live in New Orleans, you appreciate Smith on Independence Day for a different reason, as the actor literally saved the city's celebration by paying for their fireworks.
New Orleans, like many cities, canceled their large fireworks display in 2020, because…2020. Officially, it was because of the pandemic, people gathering, etc., etc., but they could've just said it was canceled because of 2020, and people would've understood. The real kicker is the city wasn't going to have a big fireworks display in 2021 either.
That classifies as a major bummer. A year after missing out, people have been flocking to enjoy community (or neighborhood) fireworks shows to celebrate even harder. The 4th of July is the one night it's acceptable to go wild with fireworks (seriously, if you're still shooting them off more than a day later, reevaluate your life).
New Orleans, like several cities, is having financial problems stemming from the pandemic, so the pricey fireworks show seemed like an extra expense to cut. Enter Will Smith, savior of Independence Day. He didn't want the town to go out like that, so he footed the $100,000 bill for the city's fireworks show.
A fireworks display produced by "Go 4th on the River" will take place in New Orleans along the Mississippi Riverfront at 9pm Sunday, July 4, 2021🎆🎉

The gift of city fireworks was made possible by actor and producer Will Smith, along with his company Westbrook👏⚜️ pic.twitter.com/oWI8b8YOap

— Mayor LaToya Cantrell (@mayorcantrell) July 2, 2021
Smith is in town shooting a movie, so he had his company pick up the tab for New Orleans to have a proper Independence Day celebration.
Legend stuff right there (he IS legend, after all). Stepping up when no one expected it, in a way that lets an entire city celebrate together.