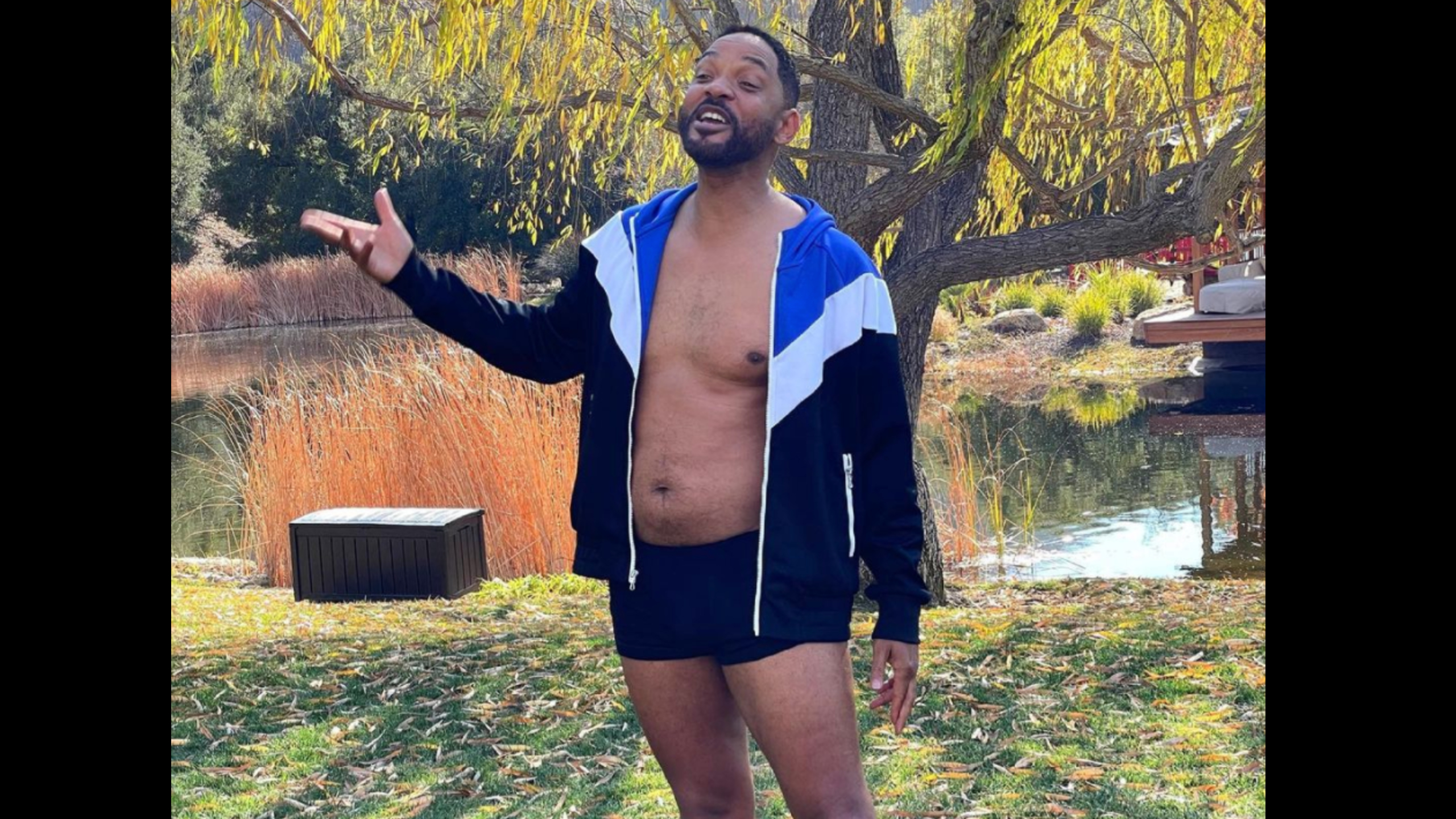 Credit: Instagram/willsmith
Some people got a LOT done over the last year, like the 12-year-old who graduated from high school and college. But the rest of us are Will Smith. OK, not the famous, Fresh Prince, wooo-ing Bad Boy movie star Will Smith. But we are the Will Smith he shared on Instagram recently! The star decided to get real and shared a clearly untouched pic of himself, claiming he's "in the worst shape of my life."
You don't typically see celebrities being vulnerable on social media and showing any images that would present them in anything but the very best light, but when you're Will Smith, you aren't beholden to the same norms as the rest of Hollywood. He's too big to fail. Metaphorically, at least, because even his "worst shape of his life" still looks like an after photo for most guys' workout plans.
View this post on Instagram
Yeah, he's not like Thor-level ripped, but he's 52, let the man enjoy his life a little bit. We are only on this planet for such a short time, you really gotta do whatever it takes to enjoy it as much as possible. And if that means going from 'Getting jiggy with it' to 'getting jiggly with it' then god bless.
The most infuriating part of the post is probably the plethora of commenters praising him for rocking a 'dad bod.' Basically, anything unflattering or any weight gain is all it takes to launch you into "dad bod" territory and I, for one, am frankly offended (not really, people who genuinely mean that are so boring).
Will Smith looks normal! That's good. We should all aspire to embrace the normal in our lives, even if it's "the worst shape of our lives" or the best. And most importantly, we all need to be way more forgiving about the shape we're in after the last year.
Some people have the discipline to somehow come out of all this fitter and to that, I say good for you. The rest of us? We were just trying to survive working from home and doing remote learning, so even if we're not in the shape we'd necessarily want, it's not the end of the world. The diet and the workouts can start (next) Monday.