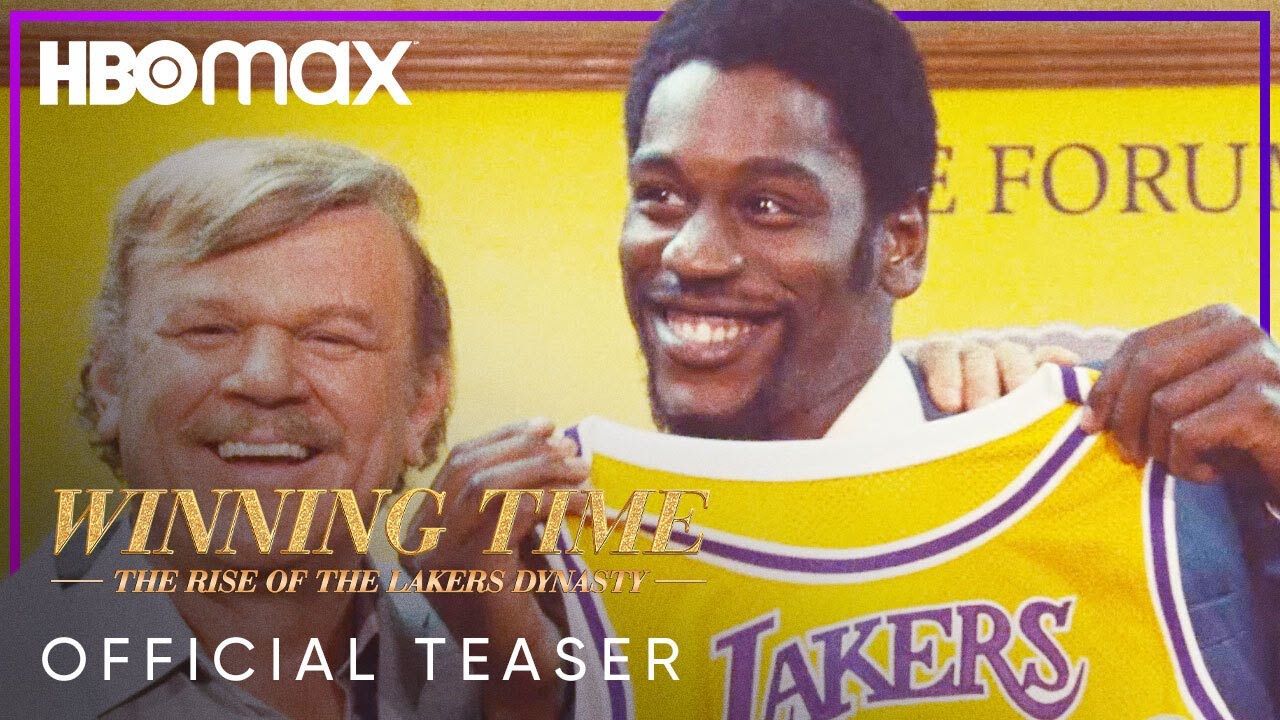 Credit: YouTube/HBO Max
It's been a while since we've had a good sports show. Friday Night Lights has been off the air for years, GLOW, if that can even be considered a sports show, is not coming back to Netflix, and Ted Lasso is about soccer which is only a sport in foreign countries. I KID, I KID! But Lasso isn't about soccer so much as it's about Ted Lasso. The last best sports show we've had was The Last Dance, but as entertaining as that was, it was a documentary, which isn't quite the same.
HBO Max's Winning Time: The Ride of the Lakers Dynasty could be the next great sports show, and it definitely isn't a documentary.
The show made waves when it announced the cast for its show about the rise of the Showtime Lakers. John C. Reilly plays legendary owner Jerry Buss (a casting decision that caused problems between the show's creator, Adam McKay, and his one-time partner Will Ferrell), Adrien Brody is legendary Lakers coach Pat Riley, Jason Segal is Paul Westhead (the coach Riley replaces), Sally Field plays Jessie Buss, and newcomer Quincy Isaiah plays budding superstar Magic Johnson.
Here's the synopsis: It's gonna be exciting. From Adam McKay, director of 'The Big Short' and 'Vice' comes a story about the rise of basketball Hall Of Famer Magic Johnson (Quincy Isaiah) and the lengths one man (John C. Reilly) will go in pursuit of securing a basketball dynasty.
The trailer focuses on the vibe as it introduces the key players who would go on to define Los Angeles, and much of professional, basketball for the next decade. But while the Lakers thrived in the 80s, the trailer gives off a bit of a "first half of Boogie Nights" 70s vibe. Regardless, it looks like a lot of fun, which is something you can usually expect from an Adam McKay production. Especially when John C. Reilly is involved.
Check out the trailer for the show, which hits HBO Max in March 2022.