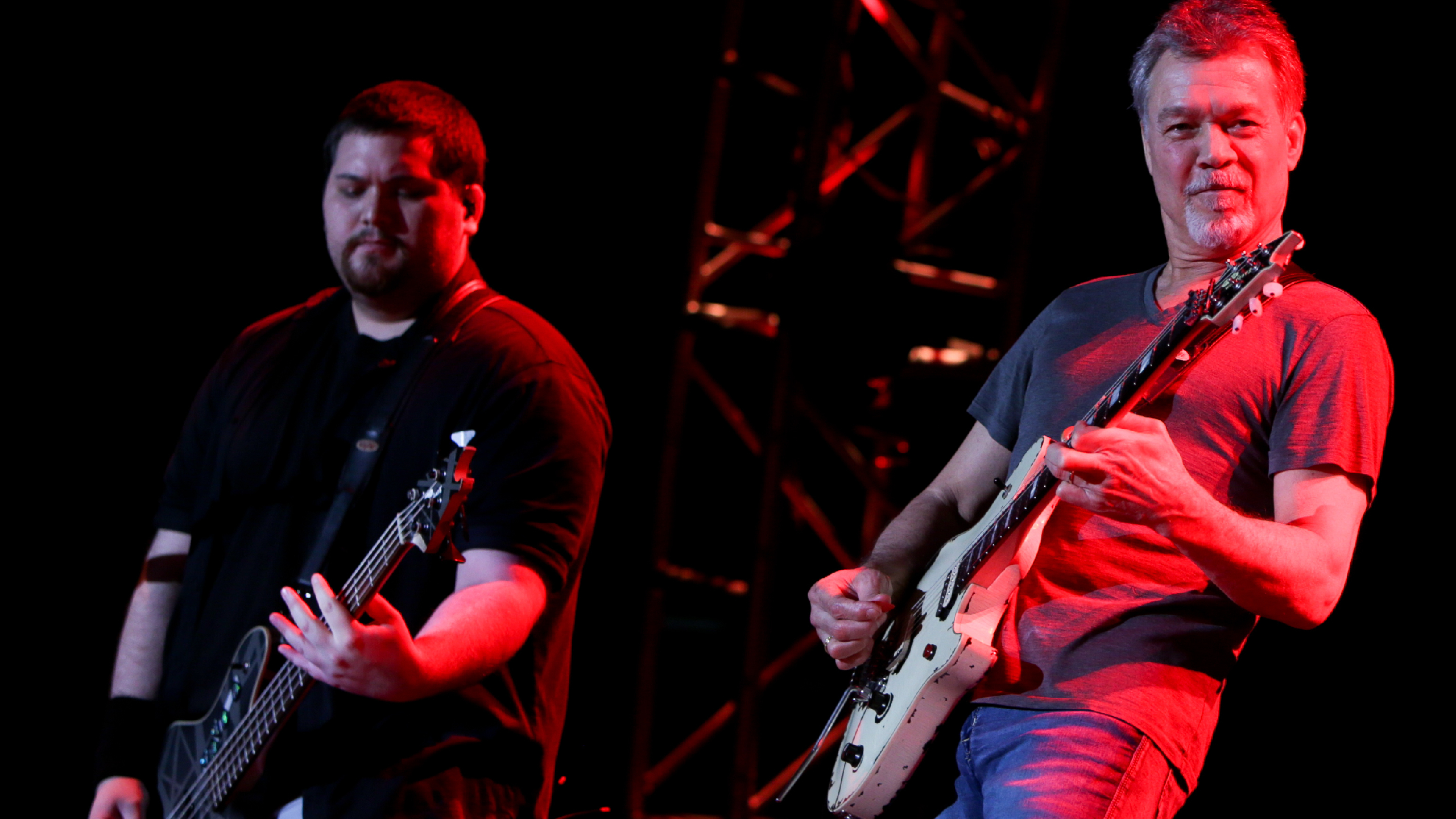 Credit: Shutterstock/Debby Wong
We lost legendary rocker Eddie Van Halen a little more than a year ago and his son Wolf paid tribute to his late dad on the anniversary of his tragic passing. Eddie van Halen lost his battle with lung cancer in October of 2020.
Wolf shared a picture of the father and son alongside a heartfelt tribute, as he poured out his heart about how he's dealing with the loss of his dad.
— Wolf Van Halen 🐺 🚐 🙌 (@WolfVanHalen) October 6, 2021
"One year," he wrote. "You fought so hard for so long but you were still taken away. It's just so unfair."
"I'm not OK. I don't think I'll ever be OK. There's so much I wish I could show you. So many things I wish I could share with you."
Certainly, one of those things he'd like to share is the release of his debut album and also his flourishing solo career in music. He's said in interviews that focusing on his music has been one of the ways he's coped with losing his dad, and that knowing his dad would 'be really pissed' if he quit is the only thing keeping him going.
Some of Eddie's favorite memories were playing on stage with his son. Wolf carries his dad's trailblazing legacy forward in the music world.
"I wish I could laugh with you again. I wish I could hug you again. I miss you so much it hurts," he wrote. "I'm trying to do my best here without you, but it's really fucking hard. I hope you're still proud."
Days prior, Wolf remembered the last show he ever played with his dad, at the famous Hollywood Bowl.
6 years ago tonight, Van Halen played the Hollywood Bowl. It was the last show we ever did, and it was the last show I ever played with my Dad. I'll never forget it. pic.twitter.com/eMfZqRPtn7

— Wolf Van Halen 🐺 🚐 🙌 (@WolfVanHalen) October 5, 2021
Another reminder that it's ok to not be ok. Wolf, we salute you.