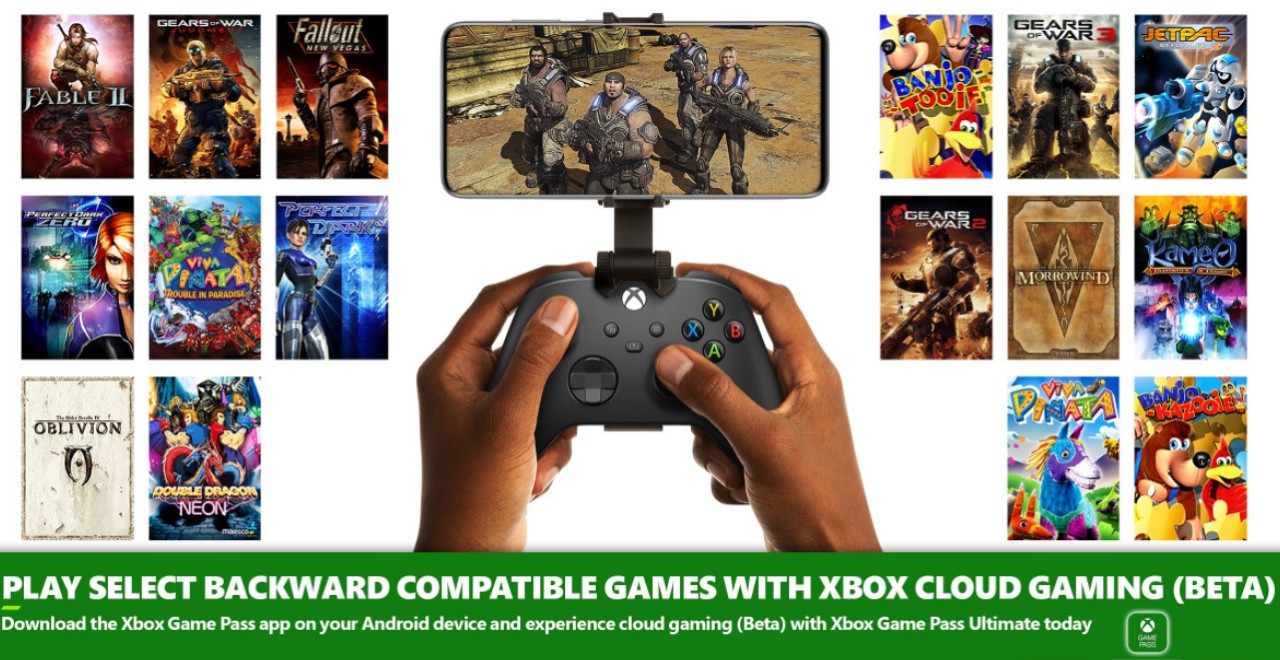 Credit: Microsoft/Xbox
I'm a sucker for the classics.  There, I said it.
Even with the next generation of gaming in full swing with PS5 & Xbox Series X/S, I'm still that guy that wants to be able to take a trip down memory lane and play my favorite PS1 games on my PS5.  I wouldn't have to plug in my old consoles every time I wanted to play something, and honestly, it boggles my mind this isn't already a thing.  Would it really be that hard to just bring all those classic games to current digital stores?  Well, the answer would depend on who you're talking to.  Nintendo and Playstation would, unfortunately, say "yes", but Microsoft would explain to you all the ways they're committed to preserving video game history.
To put things into context, Nintendo just recently pulled the plug on Mario's 35th-anniversary titles.  As of April 1st, 2021, you can no longer purchase Super Mario 3D All-Stars physically or digitally for Nintendo Switch.  The game contains Super Mario 64, Super Mario Sunshine, & Super Mario Galaxy.  Sure, it's a smart business move, but it has left the fan base feeling pretty bitter.  This was literally the only way you can play these titles on Nintendo Switch, and now it's gone (unless you want to pay double for it on eBay).
Over at PlayStation, Sony has officially confirmed the closure of the PS3, PS Vita and PSP storefronts.  What's worse, Sony hasn't mentioned any plans for making the games on these stores readily available to purchase ever again.  It's this mindset of just erasing games that has people worried.  Outside of emulating or owning the console and game yourself, there really is no way to play any of these games on current consoles.
This now brings us to the shining beacon of hope, Xbox (which sounds weird coming from me because I'm a Playstation/Nintendo guy).  Not only is Xbox embracing backward compatibility, but in a recent Xbox Wire blog post, they announced backward compatible cloud gaming via Xbox Game Pass.
"There's a magical moment when you open up Kameo, an original launch title for Xbox 360, and it shows you last played in 2008, and you're able to jump right back into the game like you never left. There's also a sense of reward when you're able to go back and complete the whole Gears of War series before starting on Gears 5. Being able to take a trip down memory lane either to relive past memories or make new ones with a classic is delightful and critical to preserving gaming's history. We've enabled this experience through our backward compatibility program, launched in 2015. Since then we've launched multiple consoles and are still committed to making games across generations available to you no matter the hardware."
It's like they wrote that for me.  It speaks to my soul and I really have to admire the dedication.  I'm not saying I want to play these old games on my phone, but the option to play them across various devices is nice.  Could you imagine being able to play something like The Legend of Zelda: Ocarina of Time on your Switch, simply by having an online subscription?  I'm sure we'll get that game at some point, but we're gonna have to pay $50 for it and it'll only be available for a limited time.
As time goes on, it becomes more important than ever that we ensure gaming icons and classics are preserved for new and old players alike. Whether your first time playing Morrowind is from 2002 on your Xbox or 2021 on your phone, we're excited to share these experiences with you!

— Xbox (@Xbox) March 31, 2021
Moving forward, I think it's important that these older games move with us.  As new systems release, backward compatibility should be something companies like Nintendo worry about.  Why doesn't Nintendo Switch Online feature more games from each system?  We have access to NES & SNES games, but the library of titles could be so much bigger.  Imagine being able to play Game Boy or Game Boy Advance games on your Switch.  The PS2 is one of Sony's best-selling consoles and we only have access to a handful of games from its rich history on PS5 via subscribing to PS Now.  I just think it's crazy that they're sitting on this goldmine of games and Microsoft is the only one doing their part.
Who knows, maybe Xbox will spur the others into action, but with the way things have been going, it doesn't look like it will change.  Hopefully, I'm wrong.