You Can Own an Inflatable 'Christmas Vacation' Station Wagon, Roots and All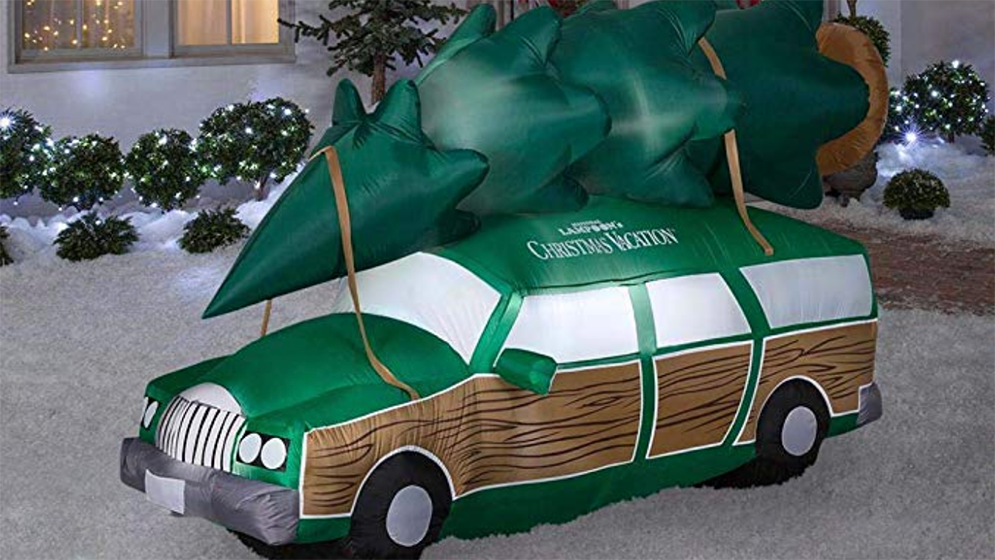 It's hard not to appreciate the heart and passion of Clark Griswold when it comes to the holidays. The man wants to do Christmas and, dammit, he wants to do it right.
And what better exemplifies that fact than his methodology for getting the perfect Christmas tree – a tree that's the "thymbol of the thpirit of the Grithwold family Chrithmath"?
In lieu of a saw, Clark famously rips the whole Douglas fir out of the ground—roots and all—in order to bring it home.
The sight of a Ford LTD Country Squire with an unearthed Christmas tree strapped to the roof isn't a sight many forget, which is why just about everyone will recognize it inflated on your front lawn.
For a measly $222.97 on Amazon (and free shipping!), the iconic Griswold station wagon can be yours.
Okay, yes… that's quite a price tag for a vehicle that you can't actually drive, but it has festive LED lights and can self-inflate and deflate in seconds. Can your car do that?
It's a ridiculous 8-feet-wide and, while not exactly life-sized, your neighbors will probably still hate you for it (especially if they happen to be named Todd and/or Margo).
So, if you're ready to plant this big, green monstrosity where everyone can see it, pick one up here. Just make sure to check the breakers before you plug it in.
You're also going to want to check out this decorative Griswold home, because "Merry Christmas, Shitter Was Full!"