2020 Gets Summed up by a Flaming Zamboni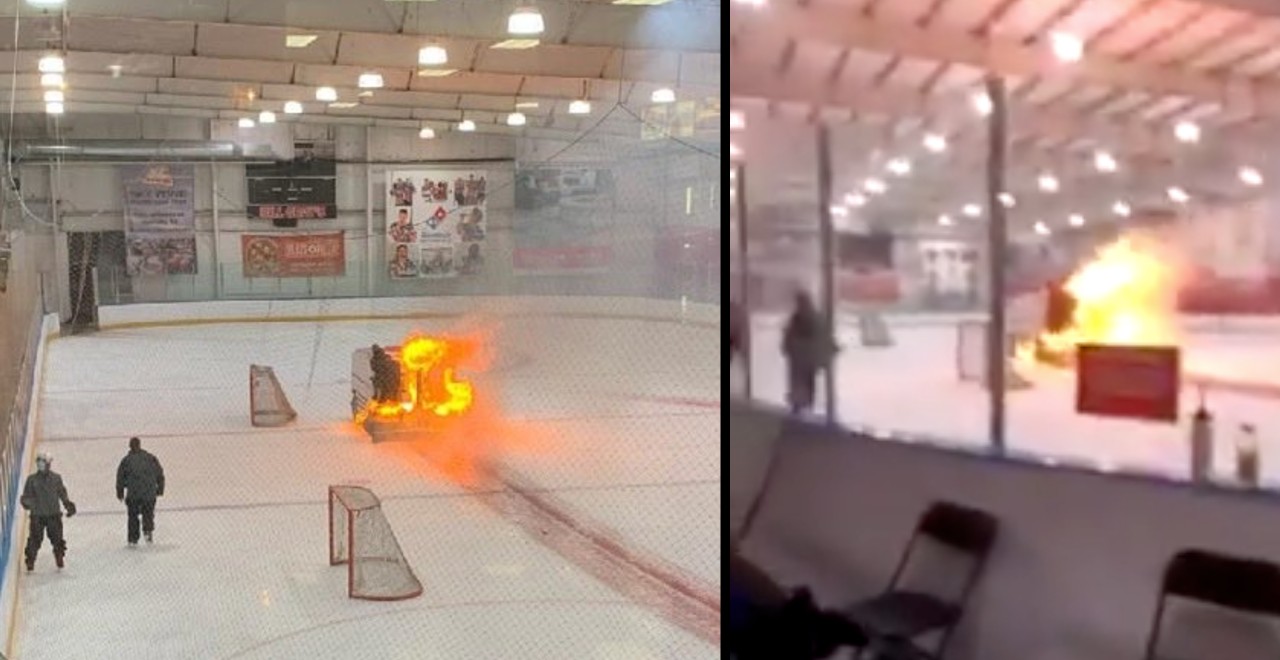 Hockey people are different. That's just something you need to know before you watch this video. A Zamboni driver at a rink in New York was going about his business, resurfacing the ice, when all hell broke loose. Literally, in fact, as his Zamboni became ENGULFED IN FLAMES.
Here's the video version. pic.twitter.com/u5zRFNIkvd

— Russ Bitely (@russbites) October 15, 2020
Hockey is a sport that is never talked about, because the people who enjoy it really like it, and don't feel insecure about its standing in the sports world enough to harp about it constantly (hi baseball fans!). And hockey has given us great dad moments too, like when one mic'd up his 4-year-old on the ice. But as far as crazy fire stories go, this one is right up there.
NBD. Just 2020 being 2020 at local Rochester rink tonite. pic.twitter.com/Nbkc0z7uIW

— Russ Bitely (@russbites) October 15, 2020
I mean, this guy just calmly stays the course after the thing catches on fire. He doesn't bail out immediately (I would've left a cartoonish outline of my body through the boards if that happened to me), or freak out and drive it into the wall. He doesn't even start screaming expletives, which many of us would do just for a barely-malfunctioning lawnmower. Dude just stays the course, like this happens all the time.
Thankfully, no one was harmed in the incident. Crazy when you watch the video, but great news for all involved.
Maybe the funniest part is the voice in the video saying "how is he still on it?" Hockey. People. Are. Different.