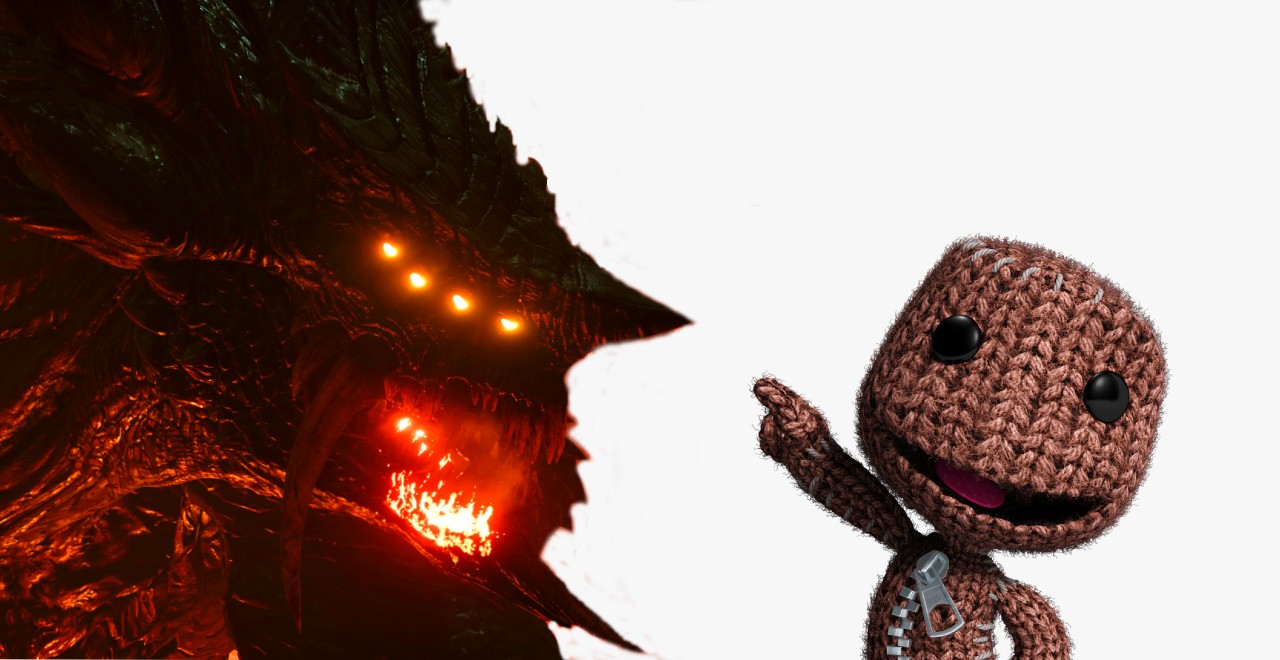 Credit: Sony
With the days getting colder, sometimes it's nice (who am I kidding, it's always nice) to just hunker down indoors and play some good ol' video games with the family. It is the perfect way to get through this holiday season in which you'll likely be spending a lot more time at home than usual. And thanks to science, we know it's good for their health.
Here are five single and multiplayer PlayStation games you can enjoy playing and experiencing with your kids, and five you'll probably want to wait to play once they're asleep… if sleep is a thing your kids do.
Kid-Friendly Games
Spider-Man: Miles Morales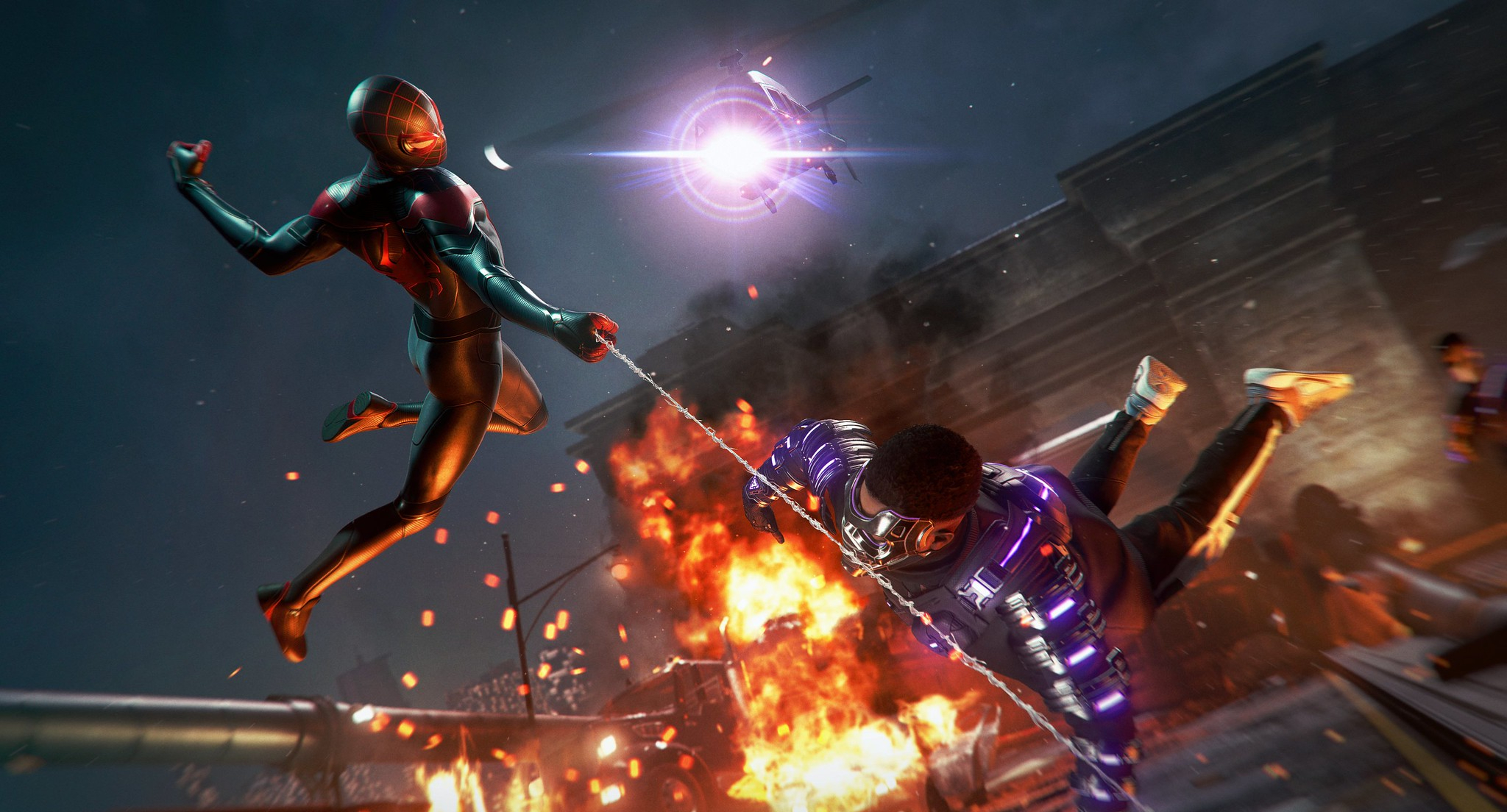 For his first outing, Miles' debut game is fantastic. Themes like believing in yourself and just genuinely being good to those around you are at the forefront of this action-packed adventure throughout New York. You'll spend time protecting citizens, beating up plenty of bad guys and becoming "Harlem's Spider-Man". If your children are anything like my eight-year-old son though, you'll probably just find them web-swinging around the environment for hours and hours on end.
Spider-Man: Miles Morales is now available on PS4 and PS5. Rated T for Teen.
Sackboy: A Big Adventure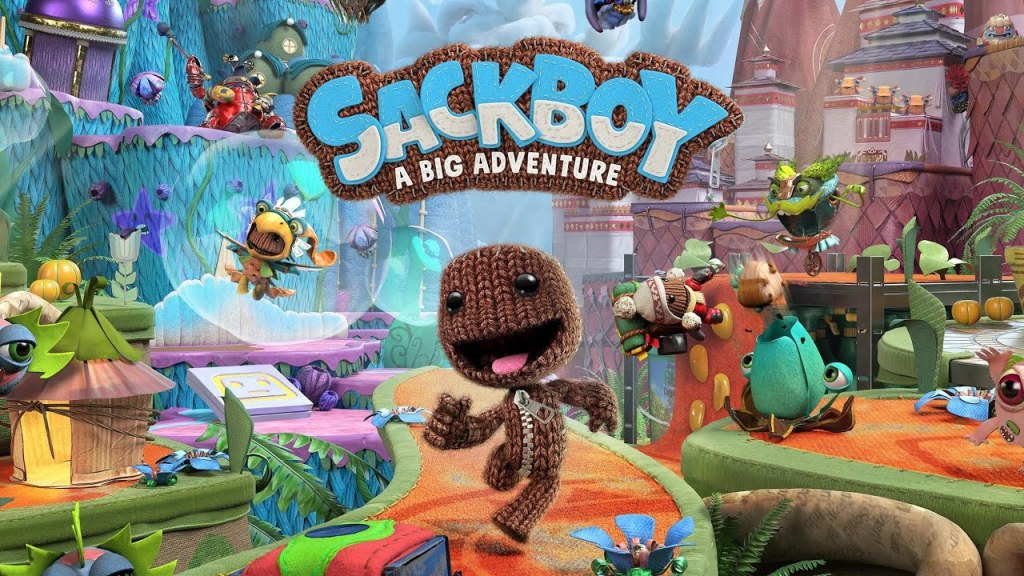 Little Big Planet's main character Sackboy gets his own 3D platforming adventure on the PS4 and PS5. If you've played Super Mario 3D World on the Wii U you'll feel right at home with this one. With the jump from 2D to 3D, the levels are full of imagination and wonder, with spectacle to spare. With couch co-op, you and up to three others can tackle each challenge together. Sackboy is just a fun, wholesome experience for the family.
Sackboy: A Big Adventure is now available on PS4 and PS5. Rated E for Everyone.
Gang Beasts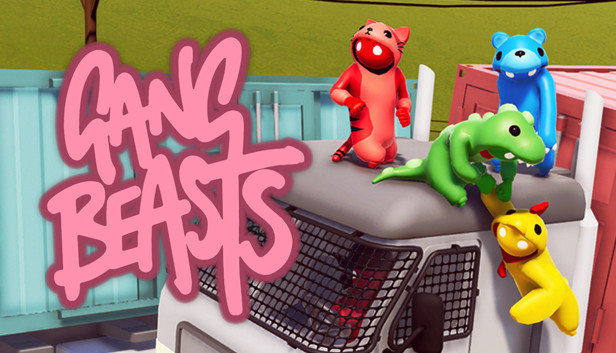 Gang Beasts is an absolute riot.  It's an arena fighter where up to four players duke it out on anything from moving transport trucks to blimps floating above a city.  The objective is to throw the others out of the ring (or off the side of the blimp).  The physics are so ridiculously hilarious, you'll find yourself hanging on for dear life from the side of a skyscraper or flopping around like a rag –doll trying to knock your opponents out so you can pick them up and toss them.  This one will have you laughing out loud.
Gang Beasts is now available on PS4 and PC.  Rated E for Everyone.
Crash Team Racing: Nitro Fueled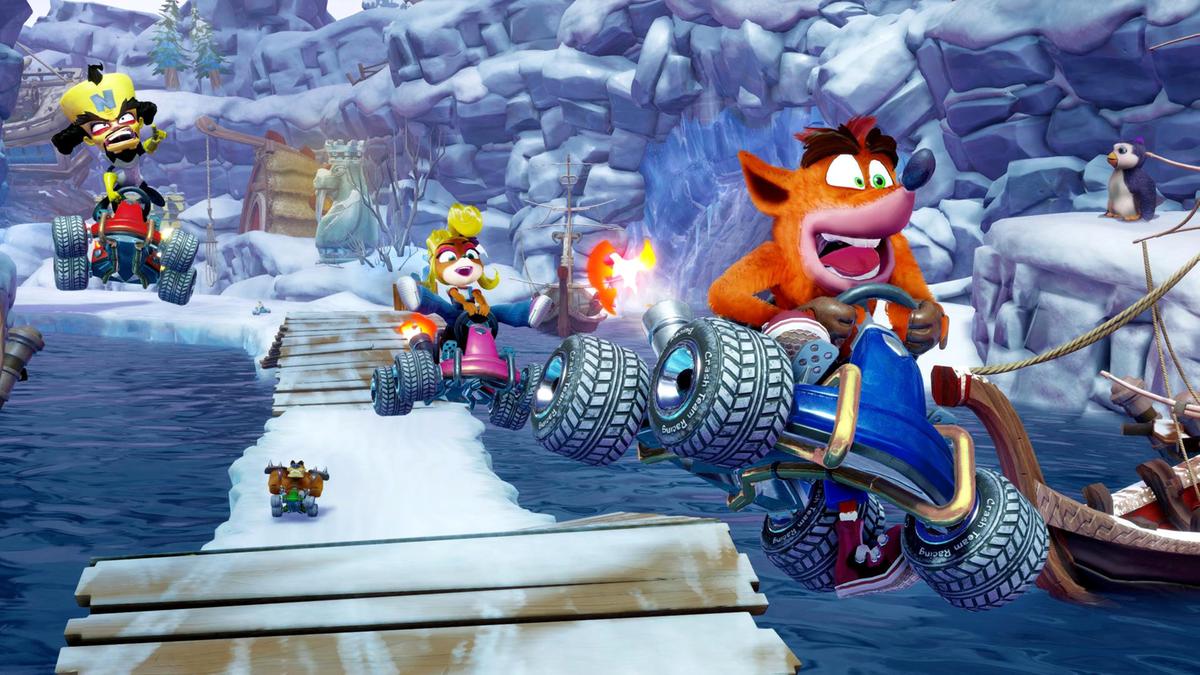 If you've had your fill of leaving your children in the dust in Mario Kart, Crash Team Racing: Nitro Fueled is a worthy contender for your time.  A full remake of the PS1 original, this one contains fifty-six racers to unlock, an Adventure mode (think Diddy Kong Racing), Battle Arena to take out your frustrations on each other, and a Ring Rally mode that requires players to drive through rings in order to extend their timer as they race around the track.  There's local and online multiplayer too, so you can do your embarrassing victory dance in front of your kids.
Crash Team Racing: Nitro Fueled is now available on PS4, Xbox One, and Nintendo Switch.  Rated E for Everyone.
Minecraft Dungeons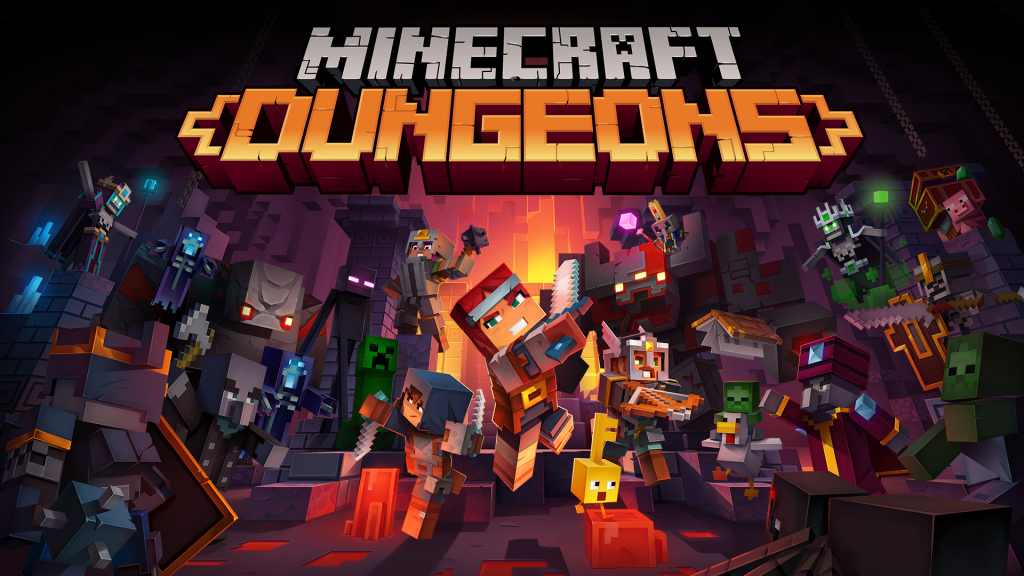 Minecraft Dungeons ditches the house building and survival elements fans are used to for pure action-adventure. If you enjoy top-down action RPGs like Diablo, Minecraft Dungeons is another great co-op game to play together. It really is "Diablo-Lite". The character builds and item management are pretty basic, so it's not overwhelming for new players to dive into. My kids don't usually enjoy these kinds of games, but we ended up making it right through to the final boss which my son and daughter thought was pretty awesome.
Minecraft Dungeons is now available on PS4, Xbox One, Nintendo Switch, and PC. Rated E for Everyone.
Adult Only Games
Alright, so now that the kids are in bed, it's time to indulge in some more mature games…
Or you could just play more Sackboy, that's cool too.
Cyberpunk 2077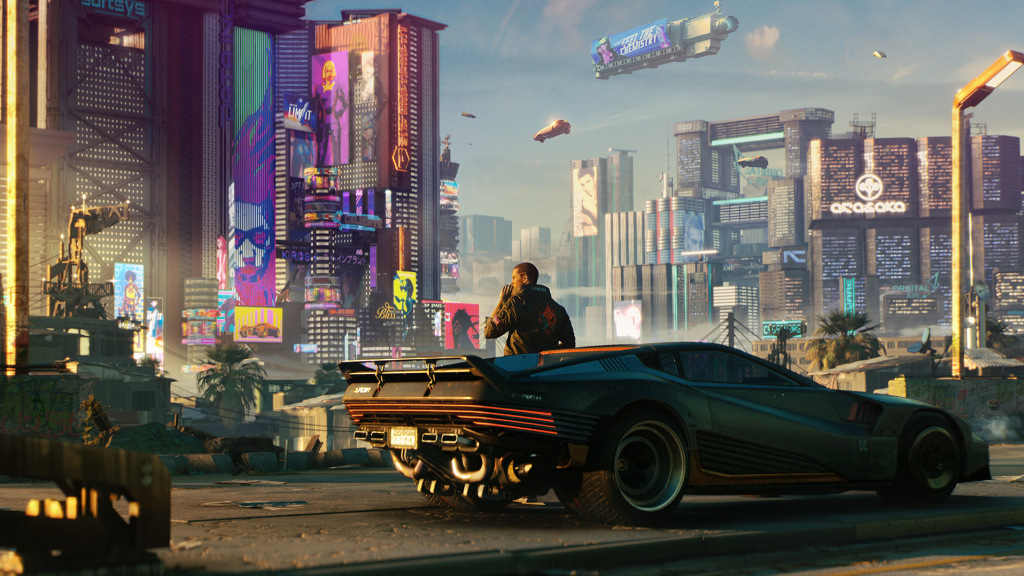 One of the most anticipated titles since the teaser trailer was released way back in 2015 is now arriving this December. CD Projekt Red (the developer of the Witcher game series) is going all out with this gritty first-person journey into the dark and twisted heart of Night City. You can cybernetically enhance your character with different combat upgrades and visual customizations. You can also expect to experience a large and expansive story with plenty of different choices and endings to unlock. This is definitely the must-have game of the year.
Cyberpunk 2077 releases on December 10th, 2020 for PS4, PS5, Xbox One, Xbox Series X, and PC. Rated M for Mature.
Demon's Souls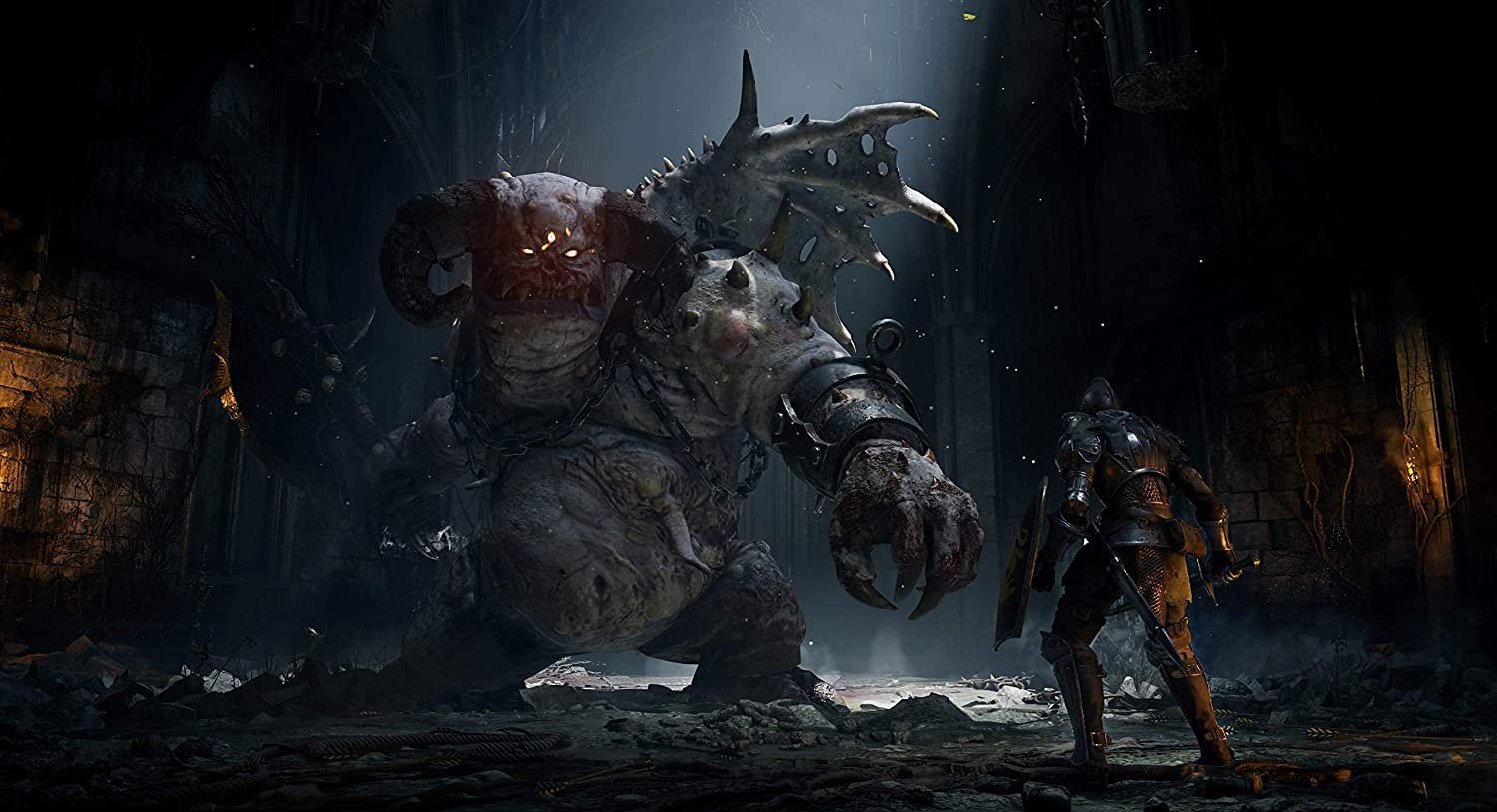 If the stress of being a parent wasn't enough for you, the PS5 remake of Demon's Souls will gladly push you to the brink of insanity. Unforgiving and brutal, Demon's Souls was the game that started the whole "Souls" genre when it originally released on the PS3.  The risk/reward gameplay and extreme difficulty is highly addictive and can give you a real power trip once you've overcome a challenging boss. Approach this one with an open mind, you might be pleasantly surprised.
Demon's Souls is now available on PS5. Rated M for Mature.
Ghost of Tsushima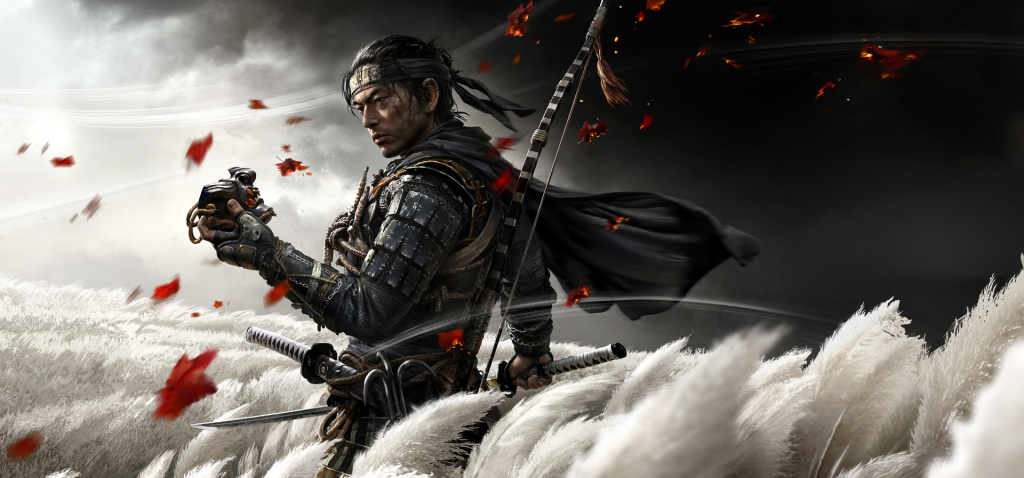 Ghost of Tsushima is a beautiful Samurai journey and a class act in open-world game design. The combat is satisfying whether you're engaging in samurai duels or performing assassinations on unsuspecting enemies. Fast travelling between areas is extremely quick, even on the PS4, so you'll spend more time gaming and less time waiting to play. This is extremely crucial during naptime.
Ghost of Tsushima is now available on PS4. Rated M for Mature.
The Last of Us Part II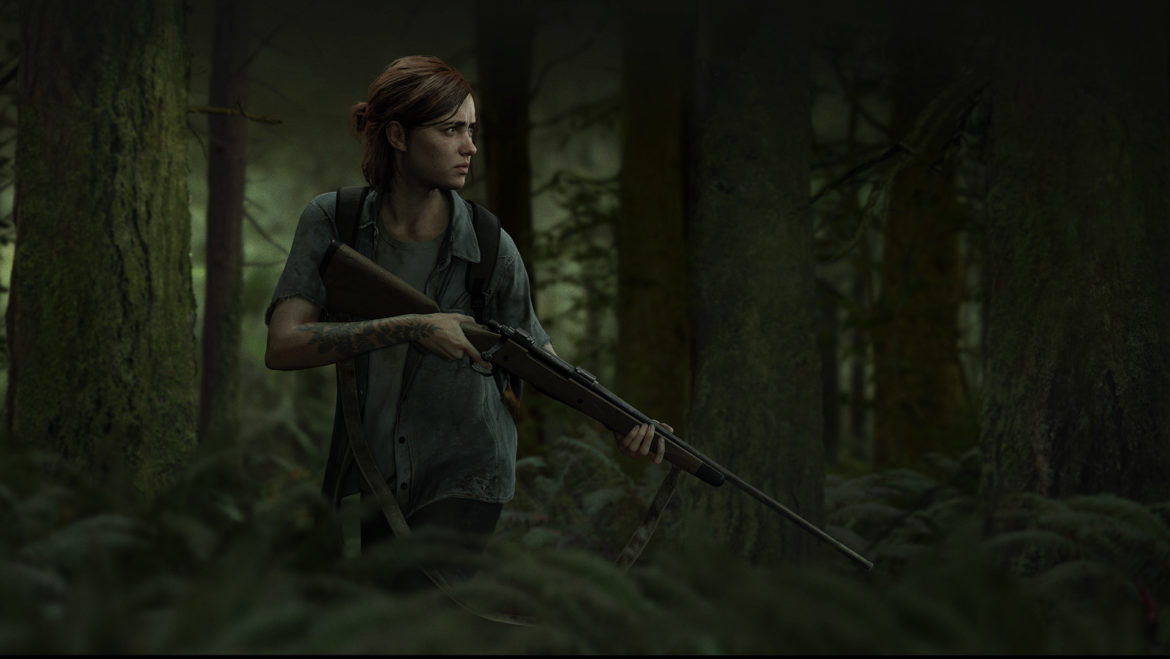 Seven years later, we finally got our hands on the sequel to one of the best PS3 games.  While it didn't live up to the hype for some, Ellie's quest for revenge was an emotional roller-coaster that left my jaw on the floor.  The graphics and gameplay are second to none and you'll be engaged right up to the gut-wrenching climax.  Absolutely worth playing, but not for the faint of heart.
The Last of Us Part II is now available on PS4.  Rated M for Mature.
Call of Duty Black Ops: Cold War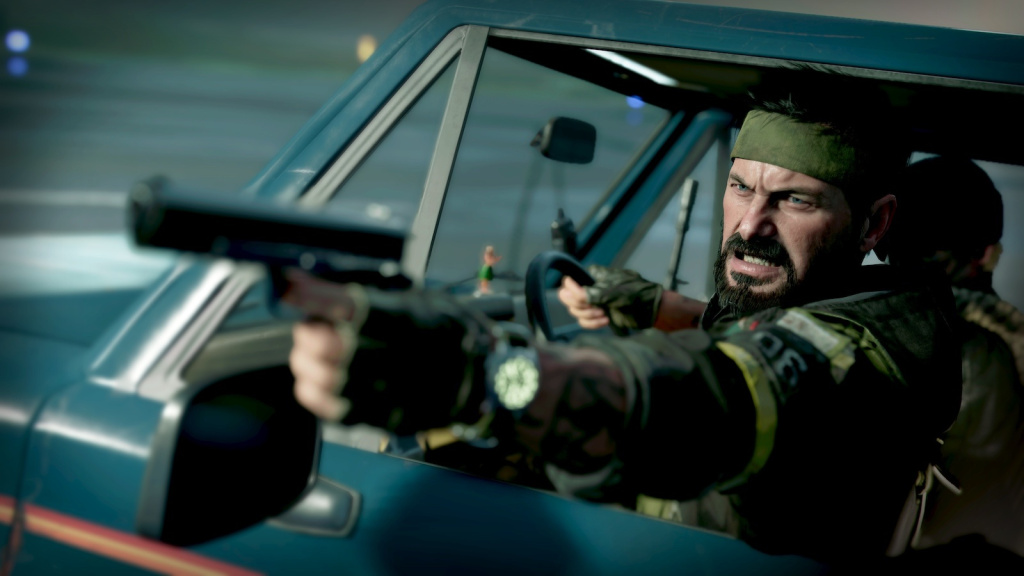 While everyone is still enjoying Modern Warfare's Battle Royale mode Warzone, it's nice to see the franchise getting another standalone entry. You have access to the campaign that includes multiple endings depending on your choices throughout, the classic Call of Duty multiplayer experience, and of course, the beloved Zombies Mode. You could say you get a lot of "bang" for your buck with this one.
Call of Duty Black Ops: Cold War is now available on PS4, PS5, Xbox One, Xbox Series X and PC. Rated M for Mature.
So with that said, this is only a handful of the games we play in our household.  What games are you playing?