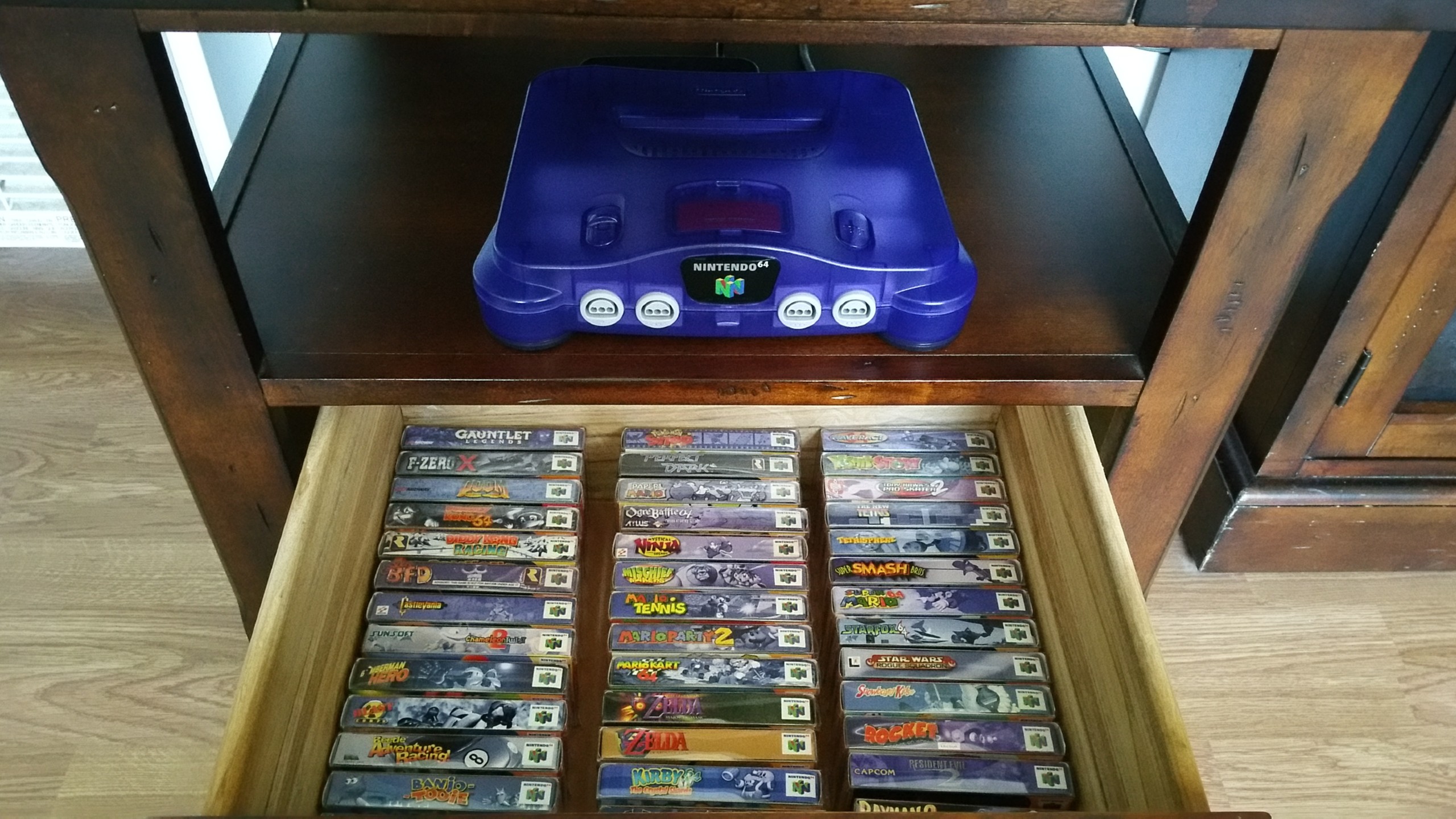 Credit: Resetera/Traxus
Nostalgia is a powerful thing. This is especially true when it comes to video games. There are countless Remakes and remasters of classic games releasing every year, trying to recapture that feeling of joy and wonder we were overwhelmed with the first time we experienced them. World of Warcraft Classic launched and everyone was excited to go back to the original days. I will admit I am one of these people. I'm a sucker for the classics.
While companies will sell us games for full price that released decades ago (I'm looking at you Nintendo), there is one Resetera user named Traxus who recently showed his love for the truly awesome N64 and took reliving the glory days to the next level. In a post titled "Sold my PS5 for an N64… send help", Traxus explained that his nostalgia was reawakened when he saw a broken old CRT television lying by the side of the road.
"Conjuring up images from a lost time, the haunted relic called out to me, much like sirens of the old tales enticed unwary sailors to their doom. I put it in my trunk, unleashing a cursed chain of events that would lead to me rebuilding and augmenting my childhood Nintendo 64 collection, almost breaking my back hunting down a much nicer (but also free) 27″ Sony Trinitron, and selling my PS5 Digital Edition (for a small profit) to support my crippling addiction, much to my wife's chagrin."
That's dedication. I mean, they could have just bought a HDMI converter and played it on their 4k TV. Trying to replicate the complete experience that originally came with the N64 including the behemoth TV is a real commitment. The boxes for the games Traxus purchased off Etsy are reproductions and they're apparently smaller too, which works great for storage.
"I have a couple children now and I feel like of all the retro consoles, the N64 is just fun as hell, especially for young kids with all of the amazing 3d platformers on the system. I've been playing Super Mario 64 with my boy and it holds up every bit as well as it played in 1996."
The library of quality games on the N64 is staggering. Super Mario 64 was one of the first, fully 3D gaming experiences and the library is full of other classics like Legend of Zelda: Ocarina of Time, GoldenEye 007, Mario Kart 64, Diddy Kong Racing. The list just goes on and on and they're still a blast to play even today.
The N64 launched in North America on September 26th, 1996, and holds a special place in the hearts of many gamers. I still have my N64 and like 3 games, but I'm not so sure I'd be willing to sell my PS5 to purchase more of them. Considering how difficult it is to find a PS5, would you be willing to sell it to bask in nostalgia?