8 Father-Daughter Activities That Are Fun for All — Golf and Tea Parties Included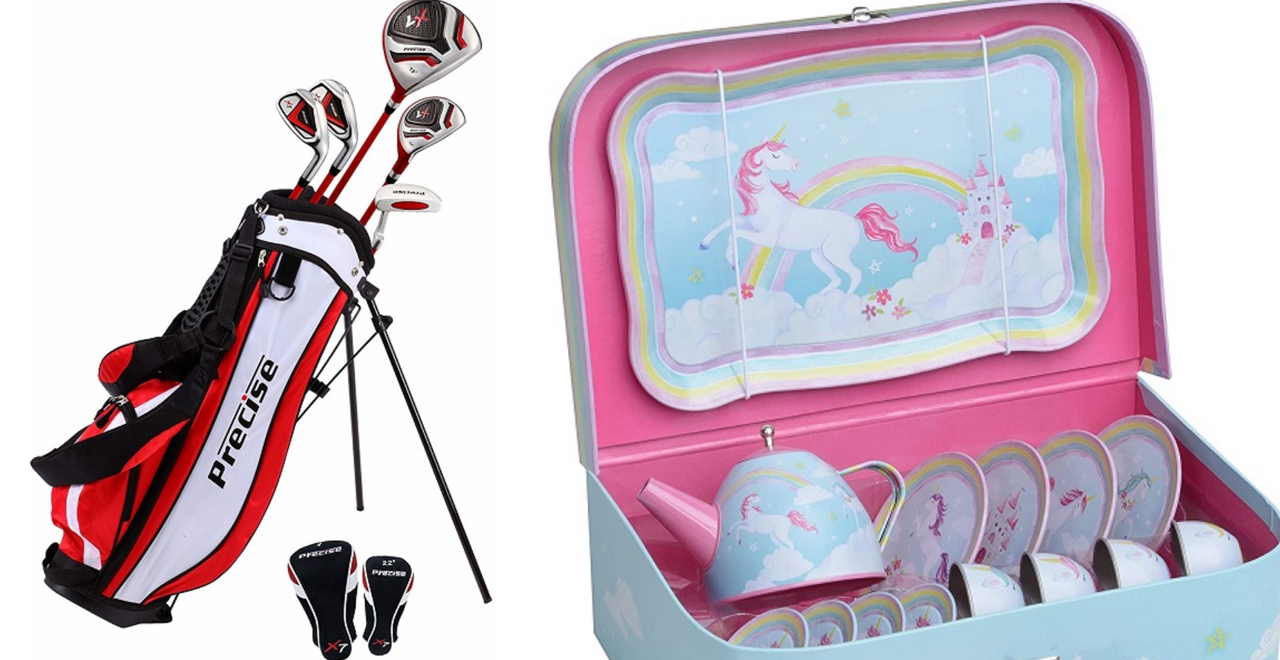 We recently showcased some awesome activities for fathers and sons. Well, dads and daughters have an equally special relationship. Our hearts get hooked at the hospital the moment they grasp our fingers with their tiny fists.
Maintaining that special relationship through the teen years and into adulthood takes some work, though— and we speak from experience. Father-daughter activities are a good place to start.
As a younger dad, you may not have a clue where to start. After all, you didn't do things with your little sister when you were a kid … other than torturing her endlessly.
Here's the thing, though: Finding things to do together doesn't have to be that hard. Don't overthink it. Just spending time together is a big part of the enjoyment.
When looking for things dads can do with daughters, some things may be more fun for dad, like playing video games with your daughter; some will be more fun for your daughter, like teasing dad on social media; and some will be equally fun for both of you, like learning the latest dance craze. (It's OK to admit you like it.)
We've put together a list of the eight best products to help you find things to do with your daughter and create some enjoyable memories. Hopefully, you'll build a bond that'll last through her wedding day and beyond. Or at least you'll find something to do that won't have her rolling her eyes at you all day.
Best Products For Father Daughter Activities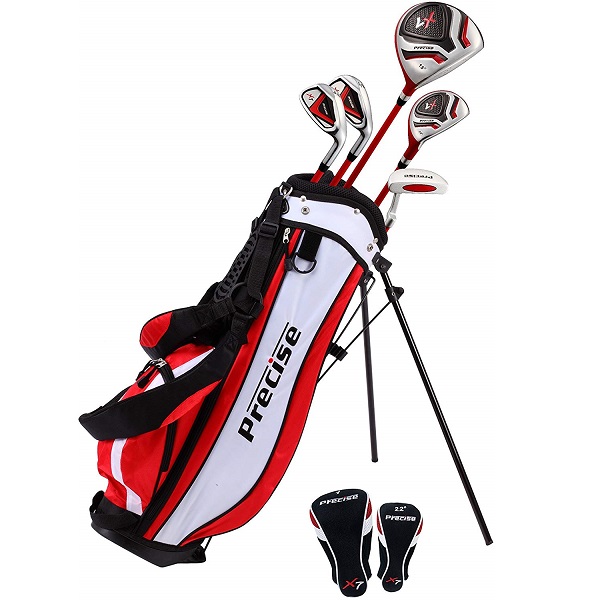 Golf is one of those sports that we can participate in and enjoy from the time we're kids until we're seniors. (Well, enjoy is a strong word. I mean, that period where I couldn't break 100 for a couple of summers in a row was not enjoyable.)
This X7 set is a nice introductory set for kids, helping them learn the game for a reasonable price. Whether you want to hit balls at the driving range with your daughter, have some fun in the backyard with plastic golf balls, or jump straight into the game at a local junior course, these clubs will handle it.
If the kid takes a liking to the game, you can buy her a nicer set of clubs in a couple of years. Who knows? Maybe someday she'll even beat you. (But you can always save face and say that you let her win.)
There are a bunch of sizes and colors available, pick one she'll like (don't pick pink just because she's a girl). Maybe you can even purchase a new golf bag for yourself in a matching color. (Ulterior motive: Ramp up the cuteness factor here, and your wife might actually be excited about letting you play golf.)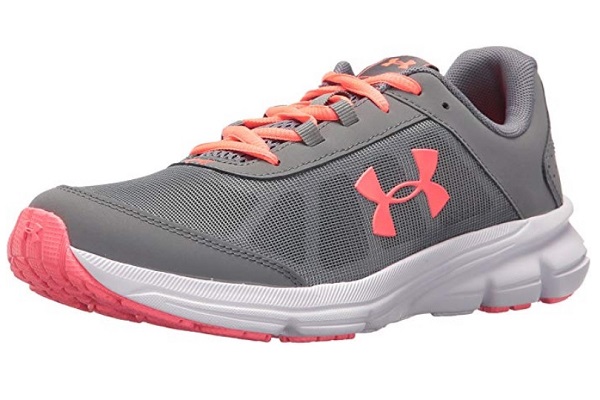 Maybe you're more of a distance runner than a golfer. Running is another one of the things to do with your daughter that can last from childhood through adulthood.
Running can be done almost anywhere with your daughter, whether you enjoy remote trail running, track running, or running on sidewalks in your neighborhood. You'll both need highly cushioned running shoes that will support your body and protect your leg joints.
It doesn't hurt if the shoes look good, so the kid will want to participate. These Under Armour shoes have colors kids will love. They also have breathable mesh panels, so they won't stink as bad as they could. (Trust us. The stink can almost develop its own personality over time.)
Eventually, you may be able to work toward doing a 5K together. Just be sure to pick one that has great snacks at the finish line. (Bribery works in almost any father-daughter activity.)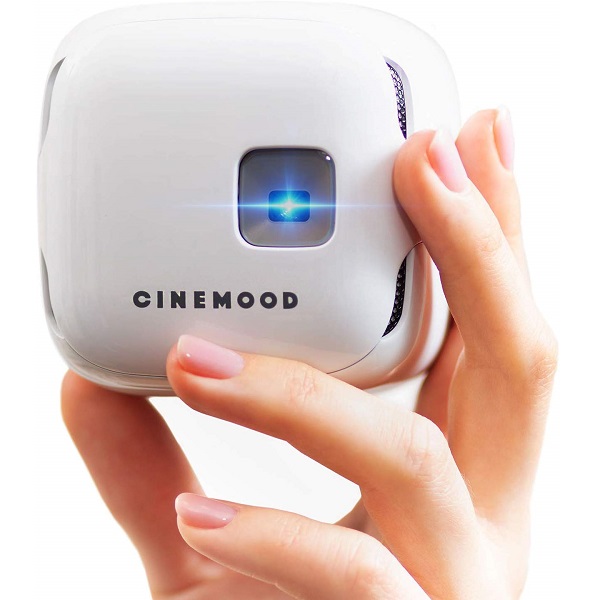 Perhaps going to the movies is one of your favorite father-daughter activities. But when you want to stream video instead of going to the movies, this portable projector is a great option. Create your own at-home movie theater.
It allows you to access one of several different streaming services, creating a projection on the wall or on a hanging sheet up to 12 feet away. Also great for night-time viewing out in the yard or on the patio. (Just a hunch, but if you figure out how to stream Disney+ through this thing, you might win one of those "Dad of the Year" mugs on Father's Day.)
You can download your own video, too, for those times when you don't have access to WiFi.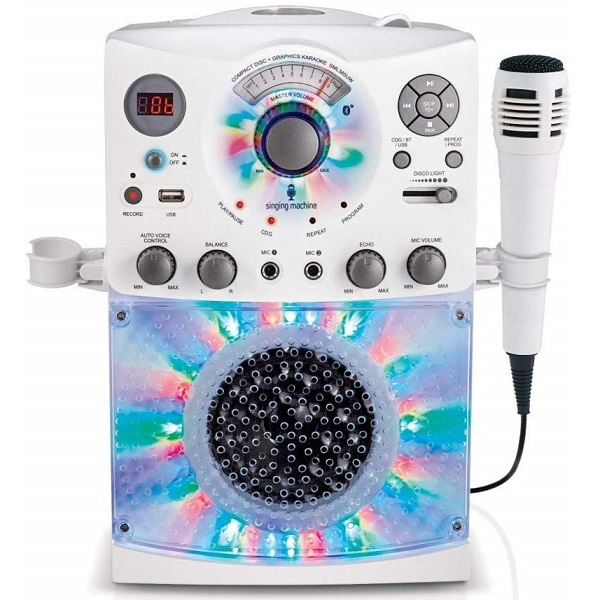 If your girls love to sing, one of the things dads can do with daughters is host your own karaoke party with this machine. (Truth be told, we're pretty good singers, too. This is our chance to prove it outside of the shower.)
This karaoke machine works for things to do with dad and daughters of all ages (even teenage daughters or pre-teens). It has LED lighting to keep the younger ones entertained, and you can connect it to your television so you can see the lyrics to let older kids experience the true karaoke experience (minus the overwhelming amount of booze).
It has a CD player, or you can stream songs wirelessly through Bluetooth or over USB.
And after the kids go to bed, maybe you can use the machine to serenade your spouse with your favorite romantic song from when you were dating. (After she gets done laughing her ass off at your attempt, maybe she'll even join in for some adult singing time.)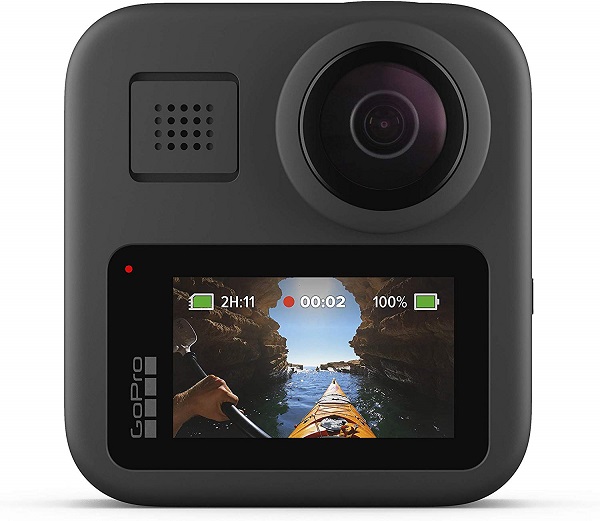 For things dads can do with daughters that involve action and outdoor fun, this GoPro camera can let you capture it all, so you can watch it again later or post it to social media.
This GoPro camera can handle anything you throw at it. It shoots full HD video, and it can capture 360-degree photos.
If your daughter likes to skateboard, ride bicycles, roller skate, or snowboard, you can attach this camera to her equipment and film the experience, letting her show off her skills later.
Then, to make it a true father-daughter activity, you can try to match what she did. You'll be amazed by how many likes your disastrous results will get. (It's always good how dads can provide comic relief in any situation.)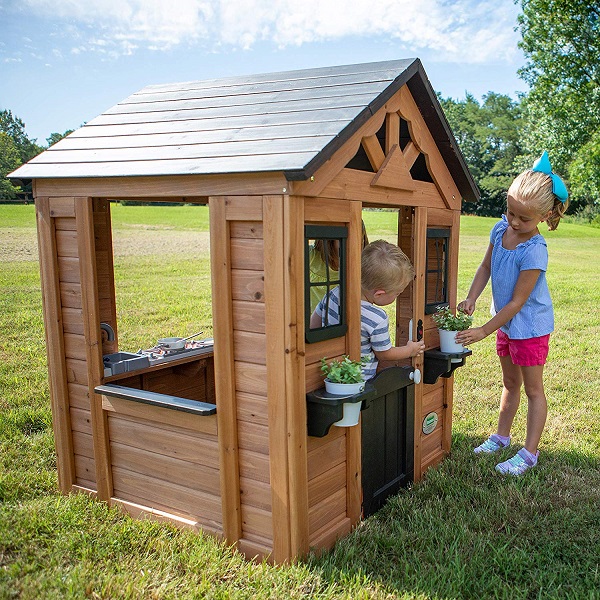 Building a backyard playhouse is a great activity when you're looking for things to do with your daughter. You'll have fun when you're putting the playhouse together, and you can have fun playing in it afterward.
Now if you previously tried to build a playhouse from scratch, and your carpentry skills are lacking, we're assuming it didn't go well. Perhaps that particular father-daughter activity allowed the kid to learn many new swear words. (I "taught" my daughter the F-bomb when she was 15 months old, and she proceeded to repeat it at every opportunity for about a week. Not my best fathering moment.)
This playhouse consists of panels that you can put together pretty easily. This means you won't look like an idiot in front of the kid. (We hope.) And you'll actually be able to put it together and play with it in the same day.
It has a great all-wood design, and it should last a long time. Winterizing it each year can even be part of the daddy-daughter activity (there's a paintbrush involved, after all).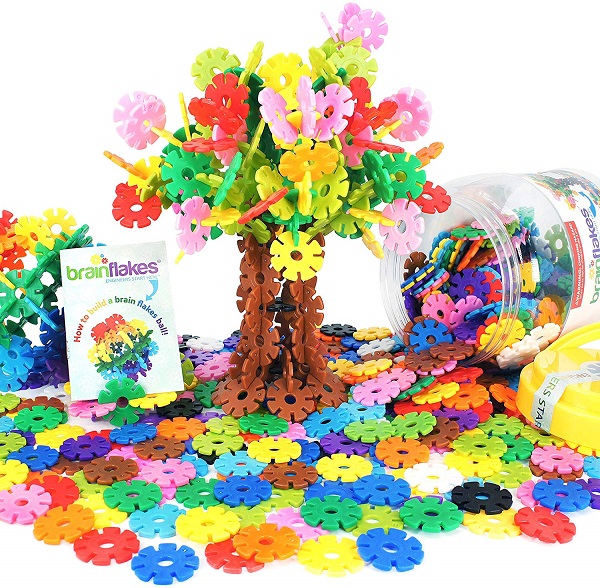 If you're tired of LEGOs or if your daughter has no interest in the little plastic bricks, you can let her show off her creativity in building with these interlocking discs. There are instructions included to make some designs, and you can download more directions for designs if you'd rather follow a pattern.
The colorful discs click together in a variety of directions, allowing you and your daughter to create all kinds of 3D artwork. They pull apart just as easily, so you can clean up quickly. (That is if little brother didn't find a way to destroy the artwork before cleanup time.)
Each flat disc measures only 1.3 inches in diameter, so they're easy enough to handle, and they pack up nicely in their own container. 500 pieces are included in this set.
We're not sure Brain Flakes will ever be as popular as LEGOs, but we can be certain that if you happen to step on one, it'll hurt a hell of a lot less.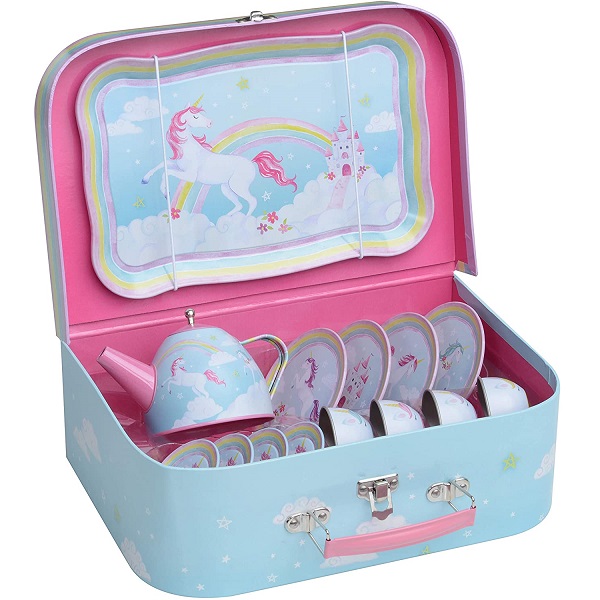 Sometimes, as a dad, you just have to bite the bullet with father-daughter activities. Maybe your daughter chooses ballet instead of basketball. Maybe you have to spend your hard-earned money on ballet lessons and tutus instead of on your favorite player's basketball jersey.
Maybe you have to go to a ballet recital for 4-year-olds who can barely make it across the stage without tripping and falling down instead of going to the basketball game with your buddies on the very day where the home team wins on a half-court shot at the buzzer. It just happens. You cry (a lot) and move on.
Sometimes, part of being a dad is playing tea party. Homer Simpson did it with Lisa. WWE wrestler Roman Reigns did it on a TV commercial. And you'll probably have to do it, too.
This tea set will help you get started, coming with all the parts needed, including a carrying case. And if you choose to turn your cup of tea into a Long Island Iced Tea when the kid isn't looking, no one will blame you. Don't forget the snacks— every tea party needs tea (water) and crumpets (cookies or trail mix in our house).
Although we only recommend picks we really love, we may earn a commission on purchases made through links from our site.