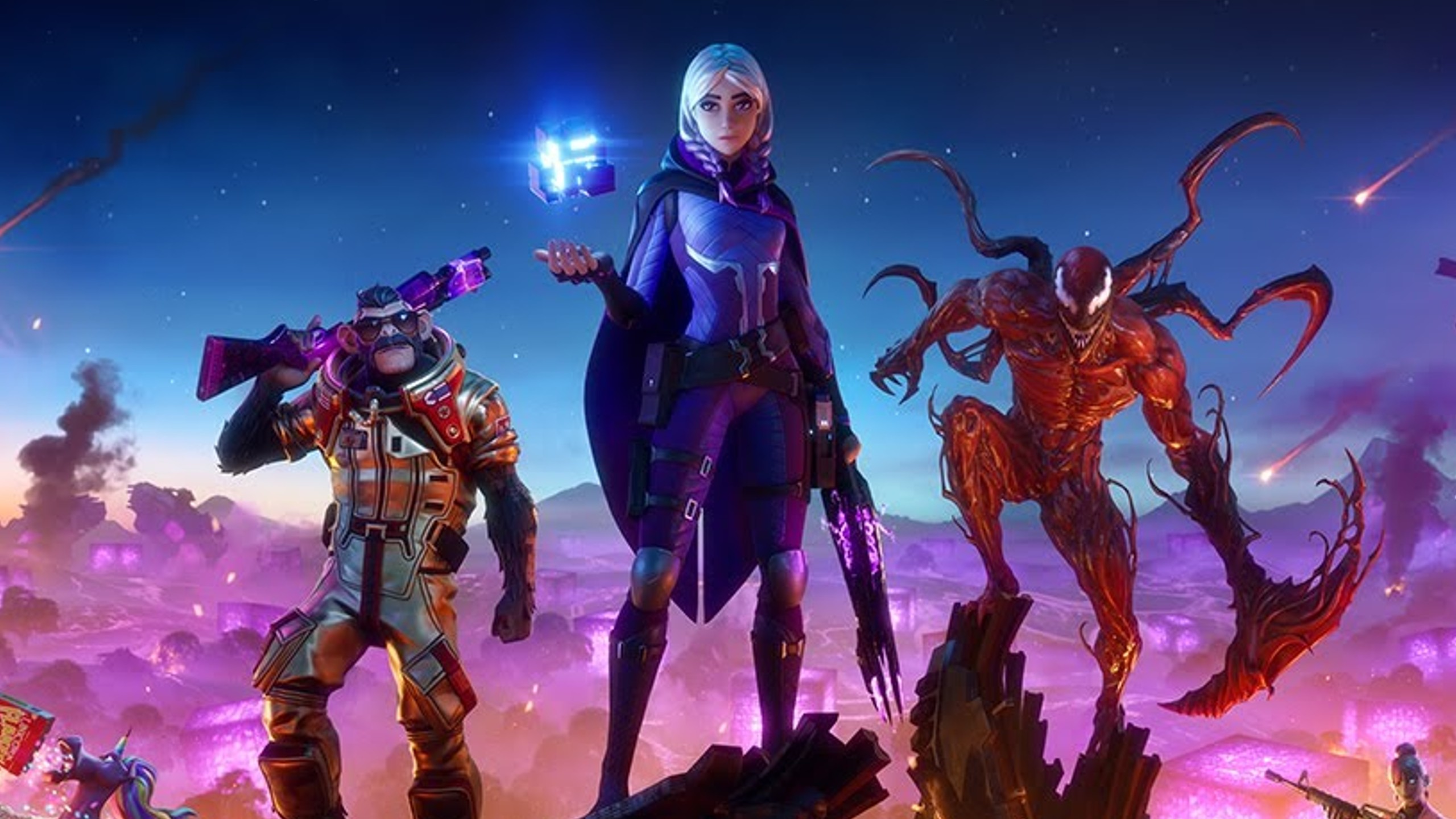 Credit: Youtube/Fortnite
If you've been keeping up with the drama between Epic Games and Apple, you'll know it has been a real doozy. What began with Epic calling out Apple's 30% payment fee that was taken from every digital transaction in Fortnite (and any App Store game for that matter), led to Apple removing Fortnite from iOS devices completely, which of course led to Epic suing Apple and going to court. It has been wild to see it all play out, but with the trial having ended on September 10th, 2021 in favor of Epic (after they paid Apple $6 million for breaching their contract), you'd think the drama was over. Yeah, not exactly.
Today, Epic Games CEO Tim Sweeney revealed that Apple has rejected the company's request to re-instate Epic's developer account after Apple had previously removed it during the back and forth battle. An Apple Developer Account is required to develop and deliver apps on iOS, which means that Apple has essentially banned Fortnite from returning to the App Store. This news comes literally after the conclusion of the trial that would now see Apple required to allow developers to push users to third-party payment systems, instead of just their own.
Just last week, Epic agreed with Apple that we would play by the same rules as everyone else. pic.twitter.com/WOxsbnAFXE

— Tim Sweeney (@TimSweeneyEpic) September 22, 2021
"Apple lied. Apple spent a year telling the world, the court, and the press they'd 'welcome Epic's return to the App Store if they agree to play by the same rules as everyone else.' Epic agreed, and now Apple has reneged in another abuse of its monopoly power over a billion users."
Apple also says that it will not consider requests to reinstate Epic's account "until the district court's judgment becomes final and non-appealable." Sweeney says this could take as long as five years. Yikes.
Late last night, Apple informed Epic that Fortnite will be blacklisted from the Apple ecosystem until the exhaustion of all court appeals, which could be as long as a 5-year process. pic.twitter.com/QCD7wogJef

— Tim Sweeney (@TimSweeneyEpic) September 22, 2021
It's really unfortunate to see something like this happen. Setting aside billion-dollar corporations battling it out over lost money though, I feel for the player base. If you've got kids that play on any iOS devices, they're not going to be able to anymore, which really sucks. Luckily, Fortnite is cross-platform, so you could just play on a different console, but some kids don't want to, or aren't able to. Sweeney does say that Epic will continue to fight Apple on this since it's very clear that Apple has broken its promise to welcome Fortnite back to the App Store. Let's hope an agreement can be met swiftly so iOS players can get back to gaming. Isn't that what it's supposed to be all about?