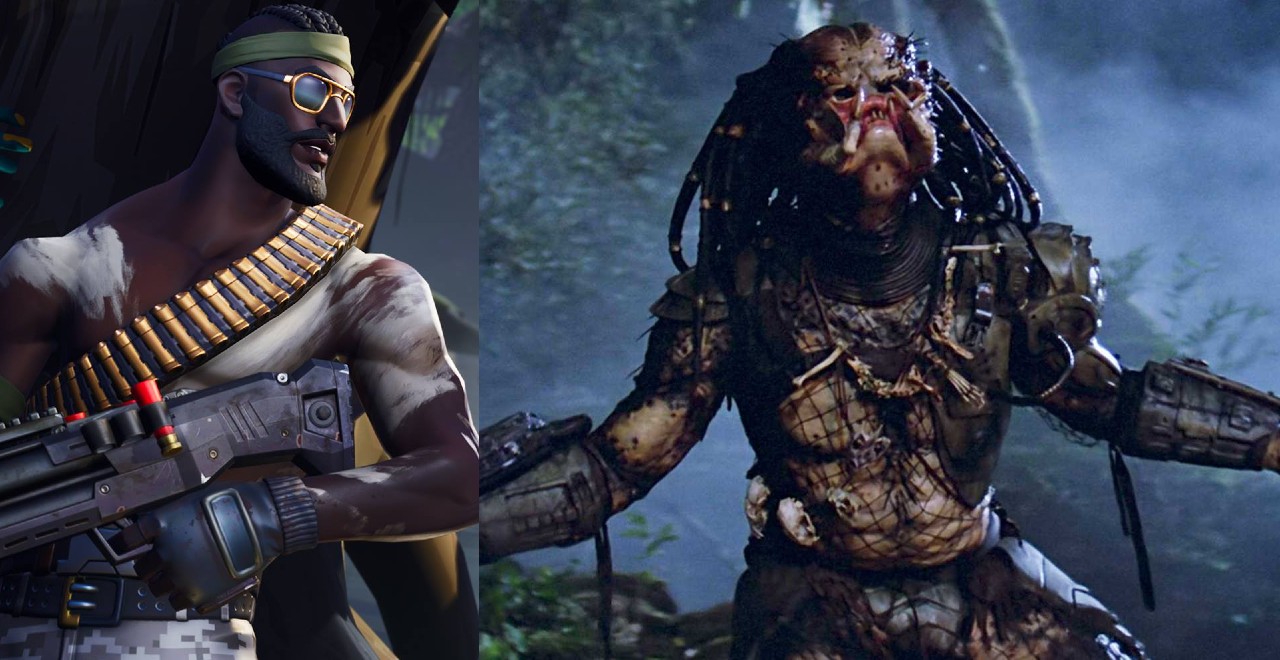 Credit: Epic Games/Disney
To say Fortnite is kicking off its new Chapter 2: Season 5 in style would be an understatement.  Within its first week of release, The Mandalorian and Baby Yoda were revealed to be part of the Season 5 Battle Pass and God of War's Kratos was revealed and made available to purchase in the Item Shop.  Now, if these new rumors turn out to be true, we could see the appearance of 'The Predator' in the near future.
Eagle-eyed fans have noticed a crashed helicopter in the location 'Stealthy Stronghold' with Predator-like symbols on it, as well as an audio file that hints at the creature's presence in the game.
Listen to the Jones' tapes at 10 seconds. He conveniently says "Predators" and then you hear a roar that sounds identical to predators. Here are the comparisons:

Jones Tape (10s): https://t.co/D2cwyowYYC
Predator roar: https://t.co/lQZOogSwqe

— T5G (@Top5Gamingx) December 5, 2020
Of course, this is all speculation right now, but the whole idea of the Predator fits in with this bounty hunter themed season and would make sense.
If they do release a Predator character pack though, they better include an emote where my Fortnite character lets out a battle cry like Dutch, or else I'm going to be a little upset.