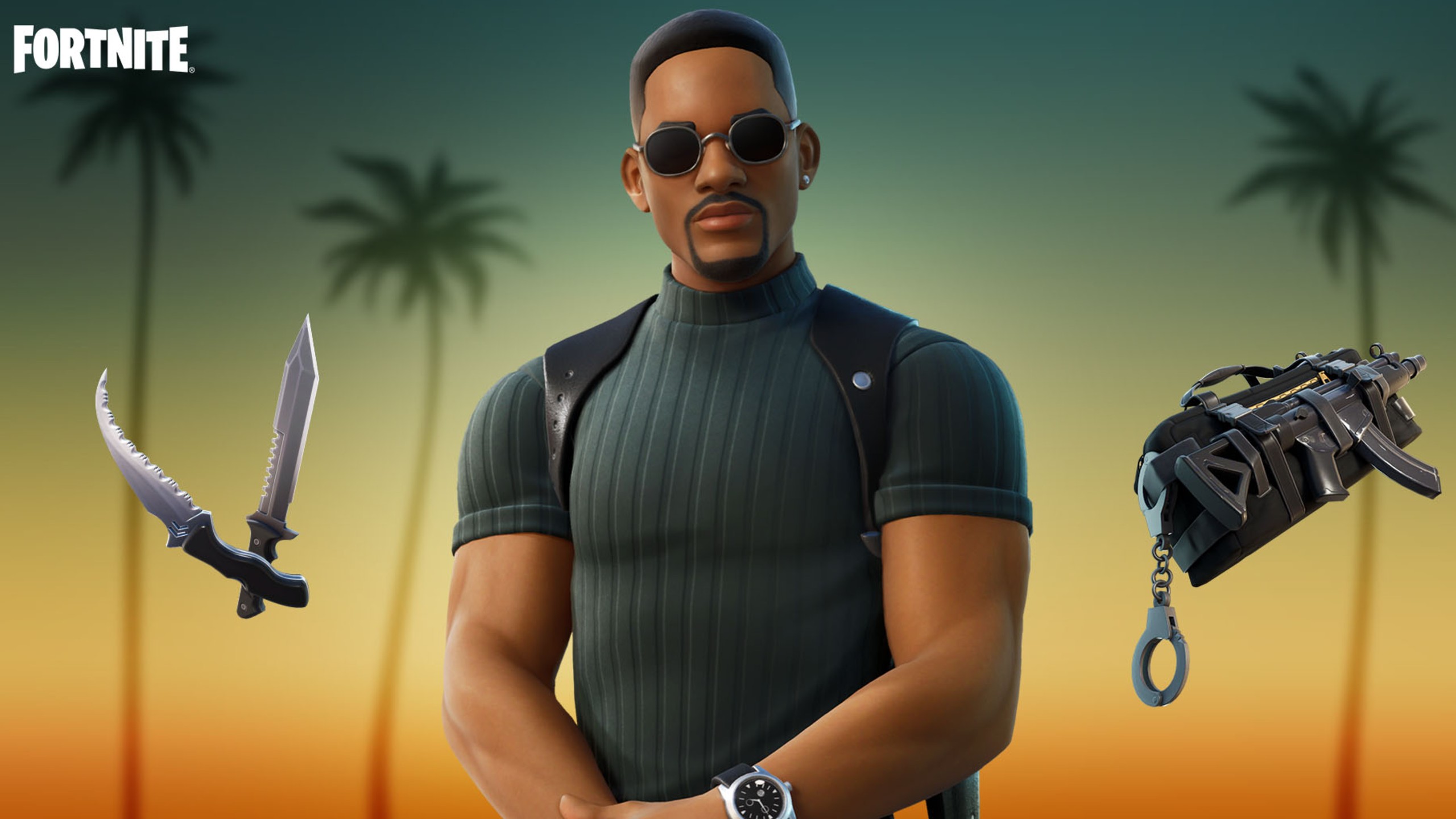 Credit: Twitter/@FortniteGame
I was skeptical as to just how far the Fortnite rabbit hole could go, but there truly is no limit to what this behemoth franchise will crossover with.
Recently, Will Smith's Mike Lowrey character from the Bad Boys film franchise debuted in the popular battle royale.  Mike Lowrey is currently available in the Item Shop, so if you were already shouting "Bad Boys for life!" while cranking 90s, now you'll have the perfect character to do that with.  Also, feel free to say things like "Bad Boys for life!" or "cranking 90s" in the same sentence while out in public with your kids to truly embarrass them.
You wanna be like Mike, you gotta dress like Mike 🕶️

Grab the Mike Lowrey Outfit in the Item Shop now! pic.twitter.com/JVM9yp4Bus

— Fortnite (@FortniteGame) August 29, 2021
According to the Epic Games blog post, if you do purchase Mike Lowery, you'll also get the Detective's Duffle Back Bling and Mike's dual-wielding pickaxe, the Loose Cannon Cutters.
Out of everything in the entire world to crossover with, I never thought I'd see Bad Boys in Fortnite.  Maybe a Men in Black crossover featuring Will Smith, but Bad Boys?  It's pretty hilarious.  I'm just kind of disappointed Martin Lawrence's character Marcus Burnett wasn't in the game.  He has always been that protective father figure and I feel like he's much more relatable than Mike.  Seriously, add in Marcus with a "Woosah" emote or something and I'd drop money on that character pack in a heartbeat.  There is untapped potential here Epic, don't squander it!