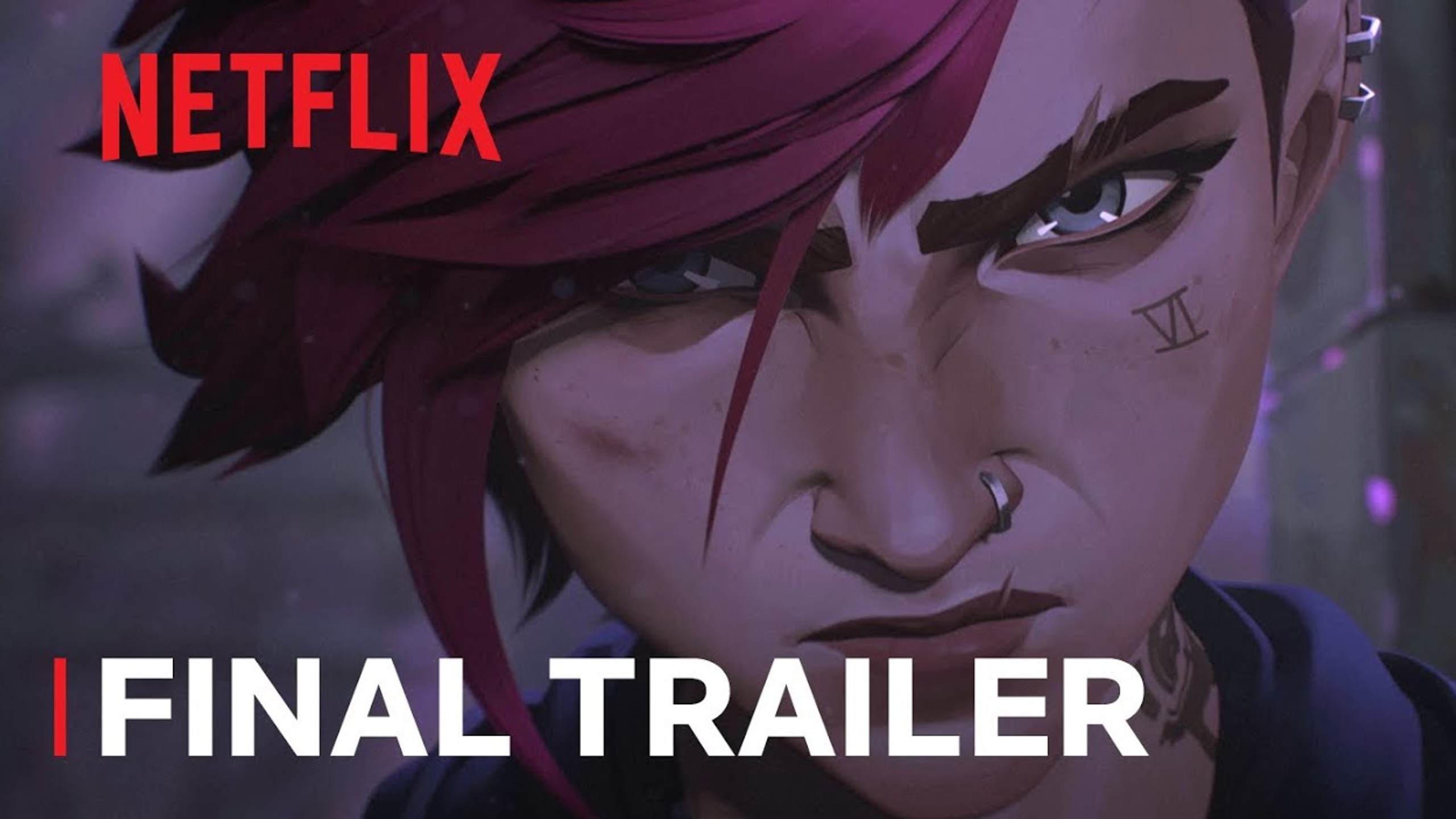 Credit: YouTube/Netflix
I'm gonna be upfront with you guys. I've never played League of Legends before in my life. I know the game has a massive legion of fans and is a big hit on the eSports scene, but I just never got around to trying it. It just seemed intimidating and the player base was known to treat newcomers fairly poorly. My kids yell at me for cutting their sandwich wrong on a daily basis, I don't need to log onto a game to get more of that. After watching this new trailer for the upcoming League of Legends series Arcane though, I have to say I'm definitely intrigued with the world that Riot Games has crafted here.
Arcane is a three-part animated series released later this week on Netflix that will focus on Vi (Hailee Steinfeld) and her sister Jinx (Ella Purnell), diving into the circumstances that led to them becoming estranged. It will be "set in utopian Piltover and the oppressed underground of Zaun, the story follows the origins of two iconic League champions-and the power that will tear them apart."
If you were thinking of just binging it all in one night, that's unfortunately not an option. Arcane: Part One (which consists of 4 episodes) will release on November 6th, 2021. Part Two and Part Three (consisting of 3 episodes each) will release on November 13th and November 20th respectively.
Here's the official plot synopsis:
"The delicate balance between the rich city of Piltover and the seedy underbelly of Zaun. Tensions between these city-states boil over with the creation of hextech a way for any person to control magical energy in Piltover, and in Zaun, a new drug called shimmer transforms humans into monsters. The rivalry between the cities splits families and friends as Arcane brings life to the relationships that shape some of League of Legends' famous champions including Vi, Jinx, Caitlyn, Jayce and Viktor."
What immediately stands out to me is the animation by French studio Fortiche Productions. Man, does it look gorgeous in action. I've never seen anything quite like it, except maybe on Love, Death, & Robots (awesome Netflix series you should check out too), but it really is something else. The story seems to have a lot of heart too, with larger-than-life characters with tons of emotion. The trailer just oozes with style and brings everything together with an energy that leaps right out of the screen at you. I know literally absolutely nothing about League of Legends, but I'm really looking forward to this series.
Hopefully, if this becomes a big enough success (which I'm sure it will), fans will get to see more adaptations of their favorite League of Legend characters in the future. This might even encourage other game companies to follow. For years, gamers have always said those awesome CG cutscenes in games like Diablo would be great for a movie or TV series. I think we're on the right path with Arcane.