Pardon us for saying so by your grill is lame. Oh, you've got the Blazemaster 8000 Titanium Ultra Plus? That's cool, is it an AT-AT? Because from now until forever if your grill isn't an AT-AT then your grill is lame. That's the stake Alex Dodson has thrown in the ground when he welded (with fire and his hands) a near pitch-perfect replication of an AT-AT only it's a goddam grill.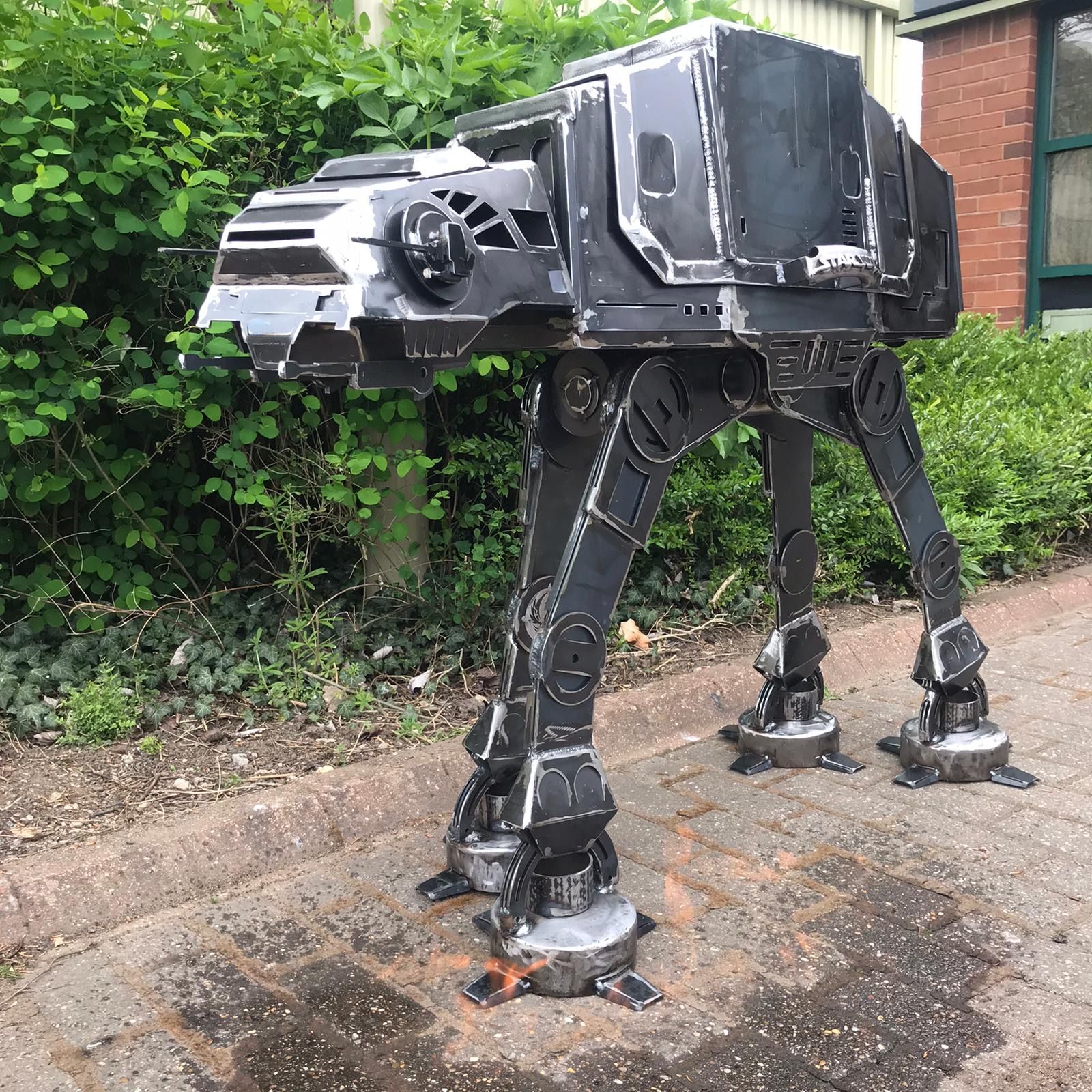 Alex runs Burned by Design, a euphoria for folks who like grills to be shaped like things that aren't grills. According to his site, the approximate size of this particular grill is L47 x W20 x H39 and is "handcrafted in mild steel using 4mm precision cut laser profiles to capture that movie detailing." It'll run you a cool $1,712.22 which really isn't that bad considering it's a grill that looks like an AT-AT! From Star Wars! It gives you full permission (it doesn't really) to yell "Burgers will be ready at-at 2:00!" Or "Who wants some Hoth Dogs???" Those 2 lines are worth the price alone. Check out this in-depth video Sr Dodson posted to Facebook in which he gives us every possible angle we could ever hope for. He's also included a cut in there to show off his sick editing skillz:
This isn't Alex's first foray into the Star Wars universe. Check out this ridiculously cool fleet of wood burners: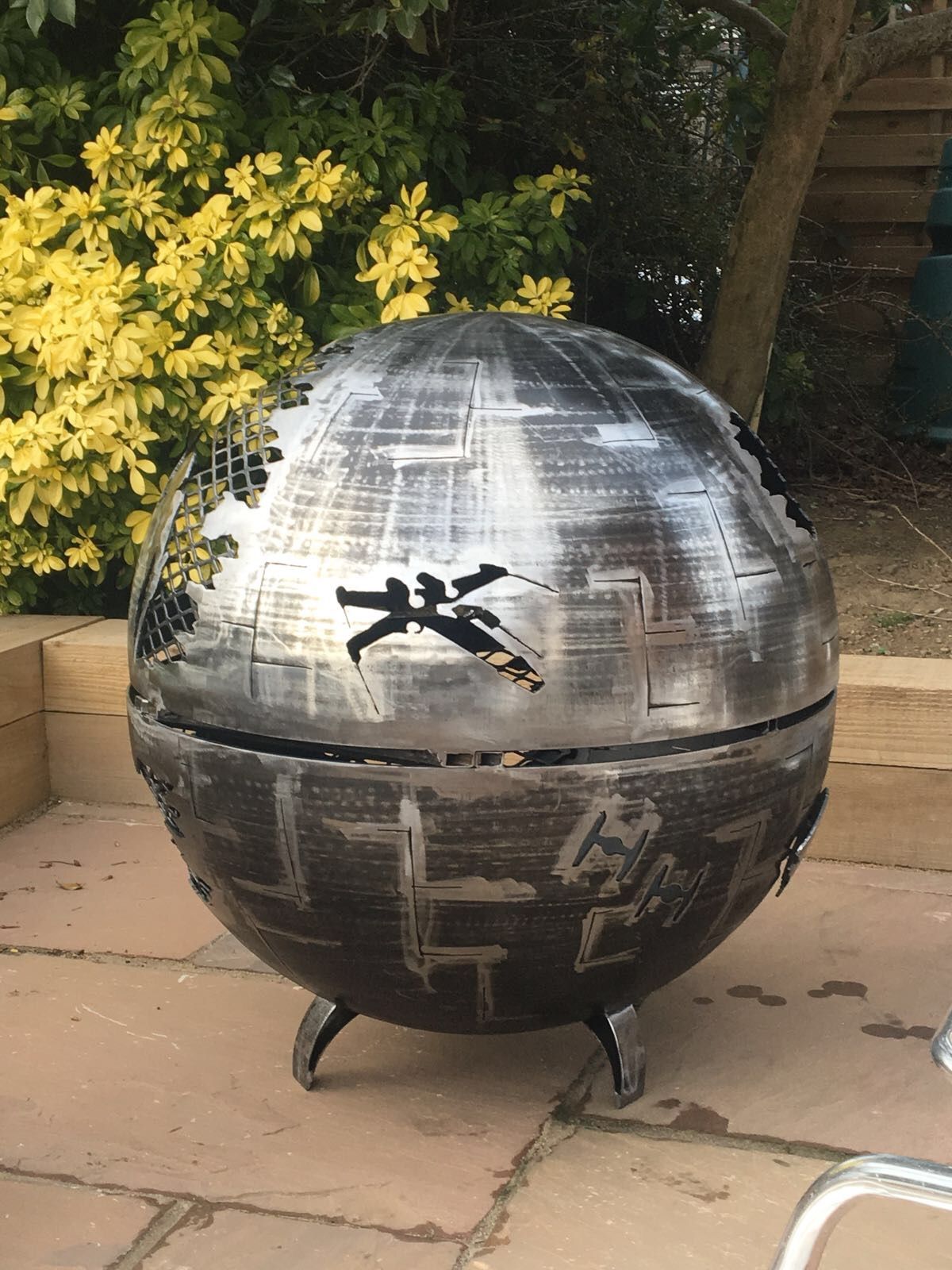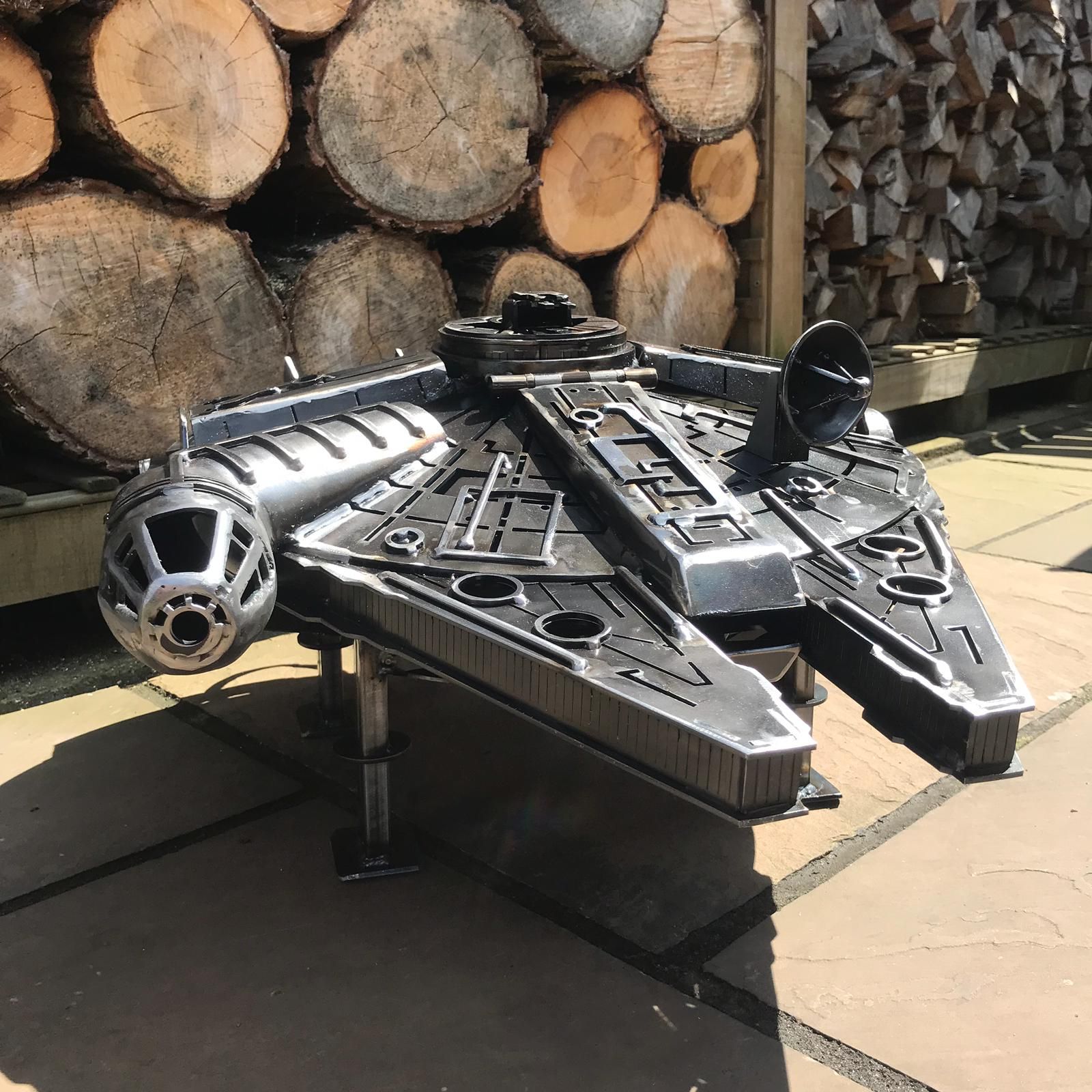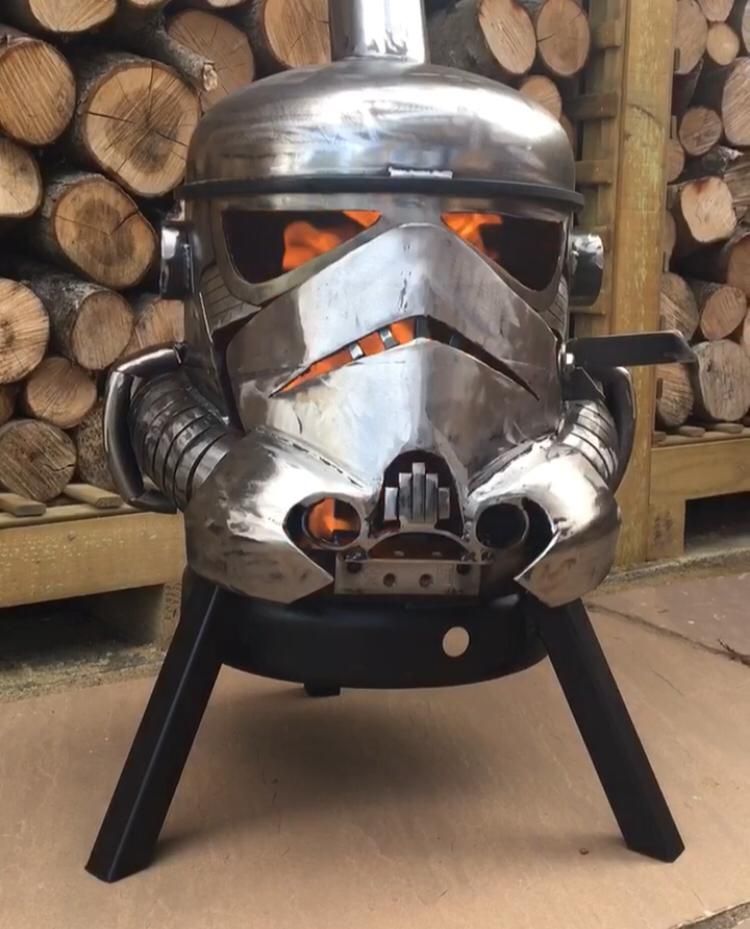 Alex Dodson, you have our respect. Of all the innovations to modern grilling, this has to be our favorite.