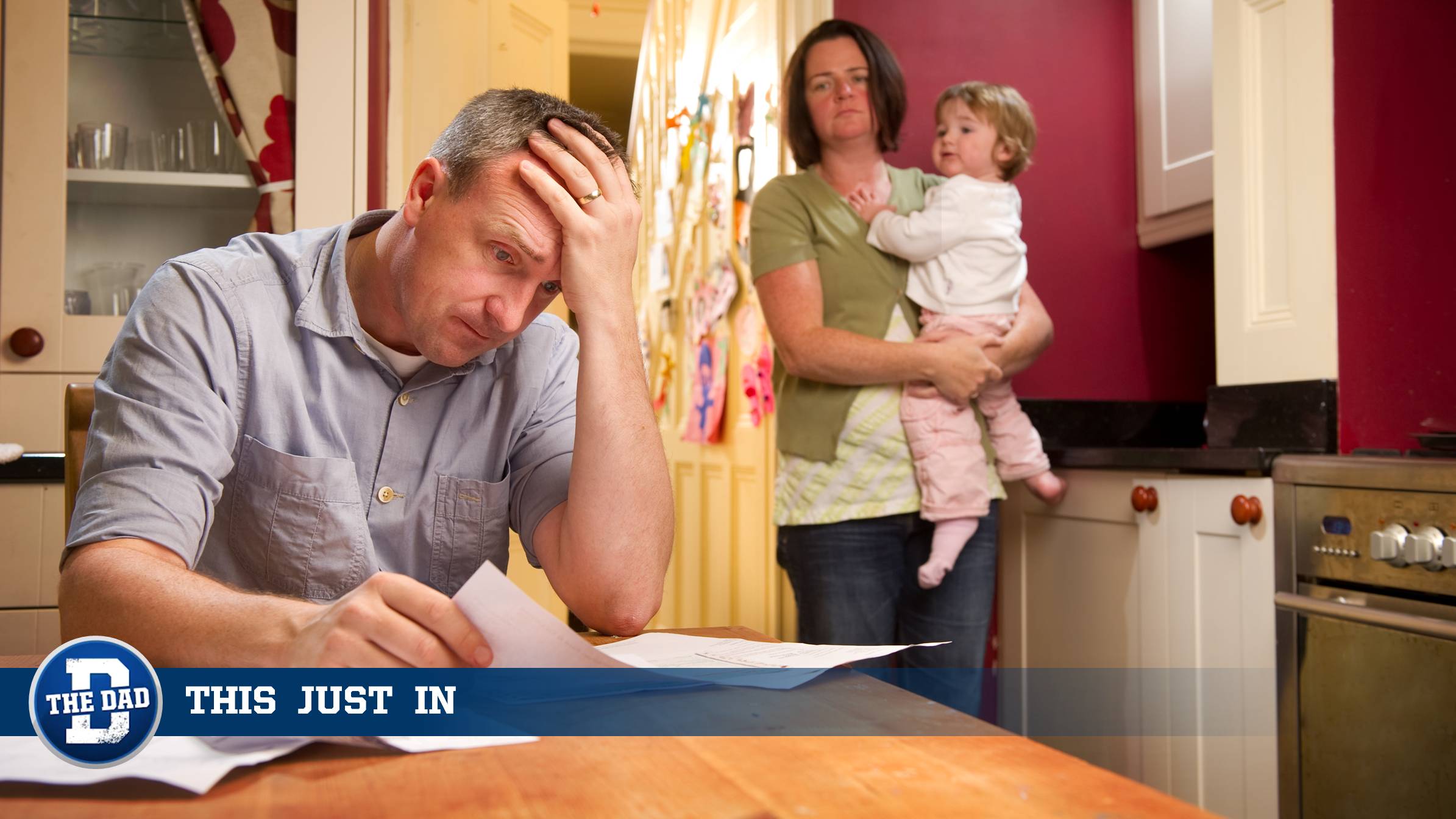 Credit: Getty/sturti
MEMPHIS, TN – Imposing a Halloween candy tax on your children is something every father does, and most dads get away with both metaphorically and literally fudging the numbers. But 44-year-old Evan Black is currently embroiled in a scandal that all parents hope to avoid, as he's been audited by the Internal Candy Service amid accusations of candy tax fraud.
"Okay, maybe I let a few Snickers go unaccounted for, but is that so terrible a crime?" pondered Evan aloud, seemingly unaware that the ICS takes these matters very seriously and recently fined another dad in the neighborhood a hundred grand worth of 100 Grand for failing to report the precise number of Skittles that he took from his children last year.
While she initially wanted to give Evan the benefit of the doubt, his wife Debbie was shocked to hear that he had been failing to accurately report his candy tax levy even before they had children of their own, as Evan had been collecting 10-20% of the candy from his nieces and nephews as far back as a decade ago.
"Don't worry, I have a secret Twix stash in my sock drawer and we can dip into that if we need to account for lost wrappers," exclaimed Evan, hoping that his unmaliciously deceitful ways would ultimately be forgiven.
As Evan tallied up every old empty candy bar wrapper stashed away in his office's desk drawer, he briefly considered going on the run and assuming a new identity, as Halloween would be the perfect time to don a disguise. However, he ultimately decided that it would be unfair to impose this burden on his family and promised to make things right with the ICS even if it meant spending time behind candy bars.
Despite being completely plausible to parents, THIS JUST IN is satire and intended for entertainment purposes only. For more stories like this one click here.