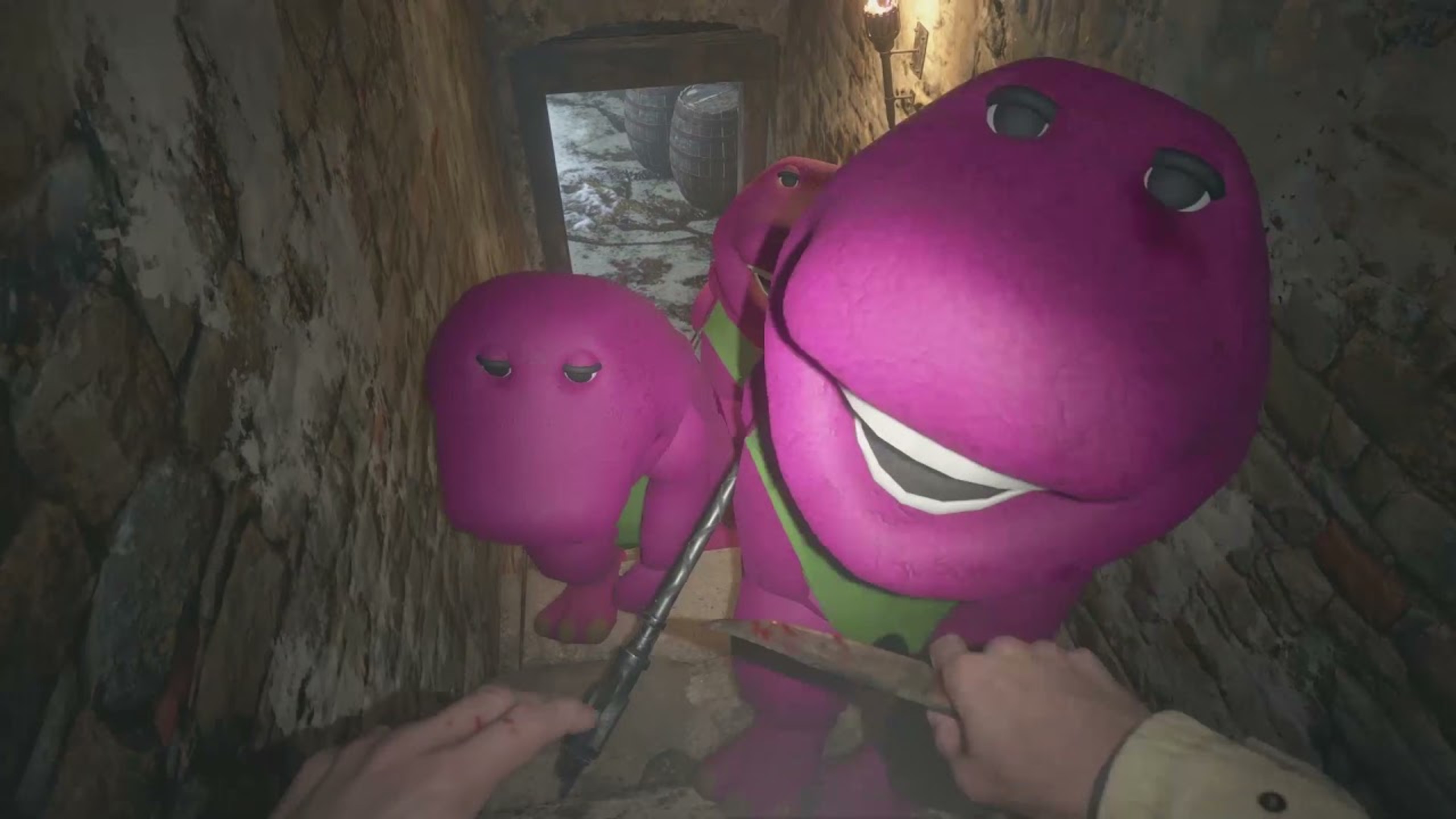 Credit: Youtube/Marcos RC
The Resident Evil franchise is famously known for it's zombies, ridiculous storylines, creepy settings, and unsettling monstrosities. Now, we can add purple dinosaurs to that list.
Last weekend, players had the chance to try out the upcoming eighth installment in the series 'Resident Evil Village' via a limited-time demo. The demo was only available for 24 hours and once you started playing, you only had 60 minutes to explore and complete it. Not one to let that short amount of time go to waste, modder Marcos RC managed to put Barney the Dinosaur into the game. This isn't the first time Marcos has modded a Resident Evil title, but I feel like it's the best one yet.
The mod is pretty hilarious, but it doesn't quite pack the same punch without Barney's actual voice. This needs to be rectified immediately. Imagine Barney shuffling towards you saying things like "Super Dee-Duper!" or hearing him hum the Barney theme song to himself while standing in a dark corridor. The thought alone sends shivers down my spine.
If you were one of the many (including myself) that missed out on trying the demo, developer Capcom ended up changing their mind. They lifted the restrictions and made the demo accessible for everyone from now until the game officially releases on May 7th. Will you be picking it up?