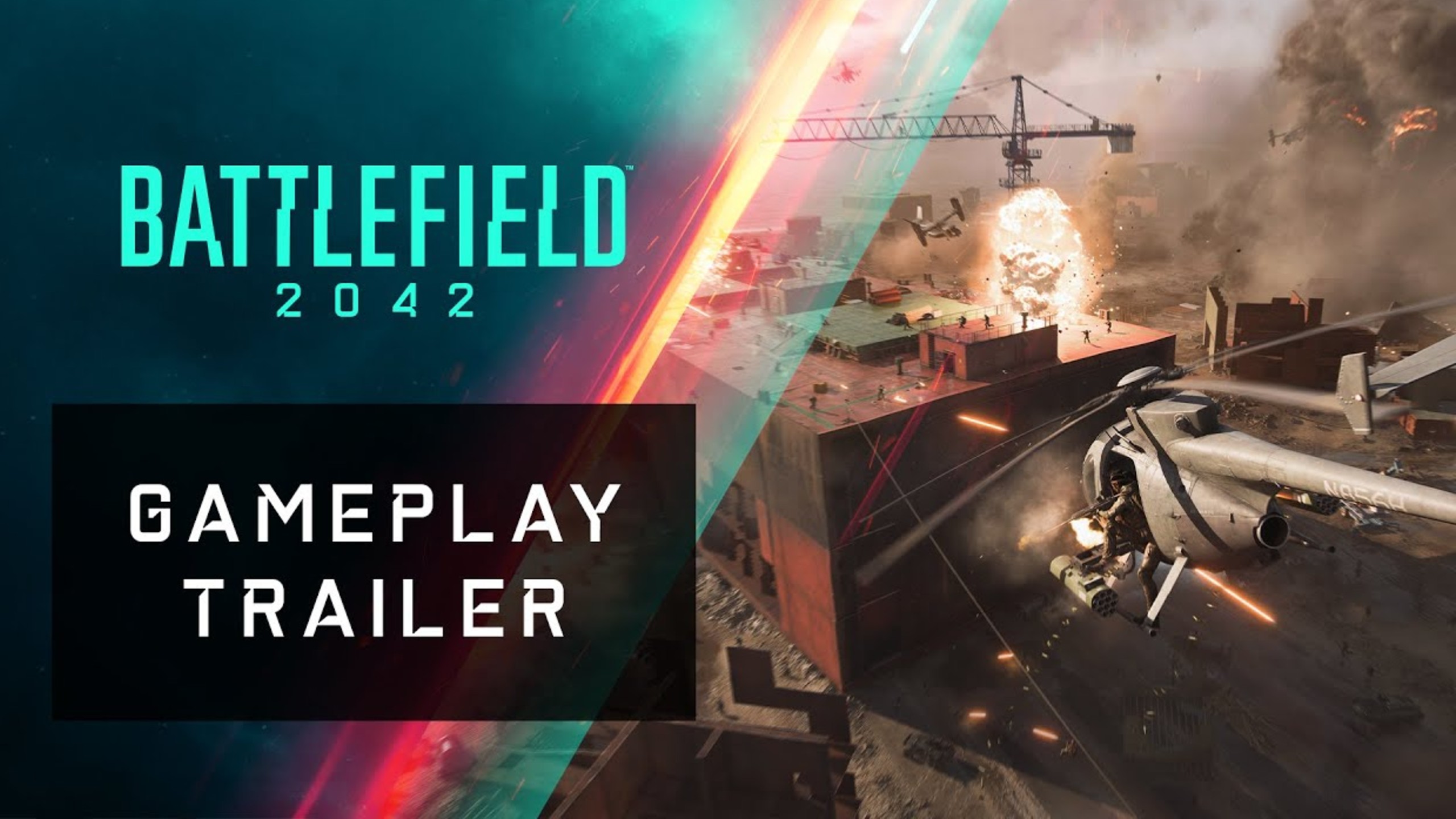 Credit: Youtube/Battlefield
Recently, we got a taste of just how epic Battlefield 2042 was going to be with a cinematic trailer.  Forget that, because this brand new gameplay trailer is even more jaw-dropping.
The footage shown here is from a pre-alpha, 128-player match, but it looks fantastic.  I get goosebumps every time I watch it, and I've watched it at least 50 times now.  Call of Duty really needs to step their game up.
Absolute mayhem ensues during the 3-minute trailer and the scale of these fights is going to be massive.  Destructible environments return, but it's the environmental hazards that really take this franchise up a notch.  You can see the storms approaching from miles away and it all happens in real-time.  While some players are taking in the view from their aircraft, some end up taking cover in a giant building.  That would make for a boring trailer though so they ultimately decide to take a pleasant elevator ride to the top to get a good look at the massive tornado engulfing the city… and then jump off and use their wingsuits to glide.  It's just all so badass, I can't handle it.
There won't be a single-player campaign featured in this Battlefield, but who cares.  Battlefield 2042 is a purely multiplayer experience and it looks like it's going to dominate the first-person-shooter market when it releases later this year.  Definitely need to start a The Dad Gaming group for this one.
Battlefield 2042 releases for PS4, PS5, Xbox One, Xbox Series S/X & PC on October 22nd, 2021.  You can pre-order now for early Open Beta access.