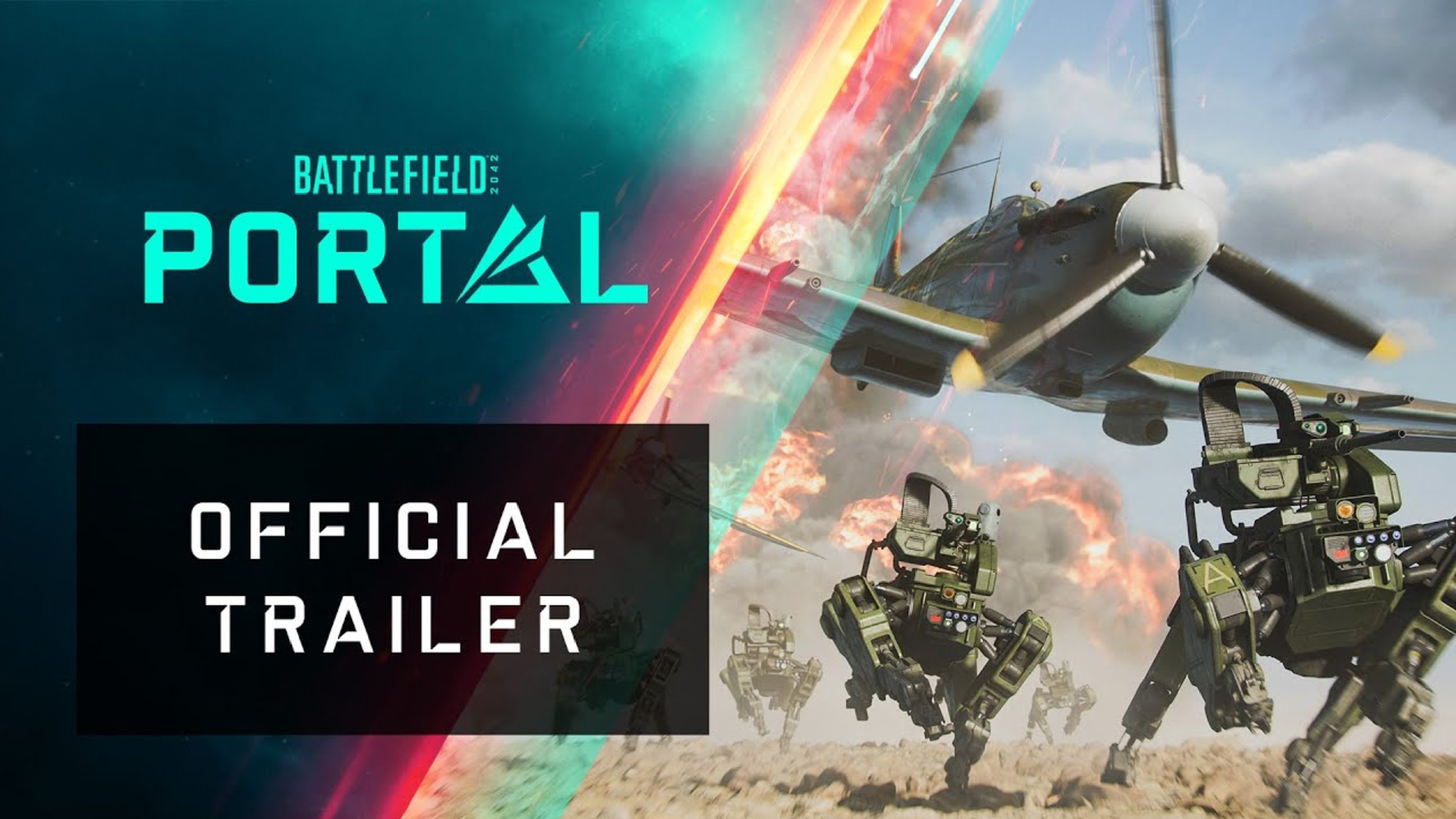 Credit: Youtube/Battlefield
We're still a few months away from Battlefield 2042's release, but EA and developer DICE continue to build up hype.  I can't help but get even more excited with each new trailer that's released.
During EA Play Live 2021, footage was shown for "Portal Mode", which takes every Battlefield game setting from WWI to Present Day, and combines them into pure chaos. We knew something was coming, but I don't think we expected this.
According to Ripple Effect Studios senior design director, Justin Wiebe, Battlefield Portal is "truly a love letter to our passionate and long-time fans.  We've created a set of tools that really gives the community the chance to create their own signature Battlefield experiences, while also bringing back these iconic Battlefield classics for our veteran players to revel in and our new players to experience for the first time."
Battlefield Portal is a creation suite that lets players create custom games.  You're free to mix and match between seven different armies from classic titles, plus Battlefield 2042's Specialists.  There will even be different soldier archetypes, like Battlefield 3's Assault, Engineer, Support, and Recon roles. It's like a giant sandbox where anything goes. One fight shown during the footage features defibrillators vs knives. Battlefield Portal puts a lot of power in your hands, and it looks like a blast.