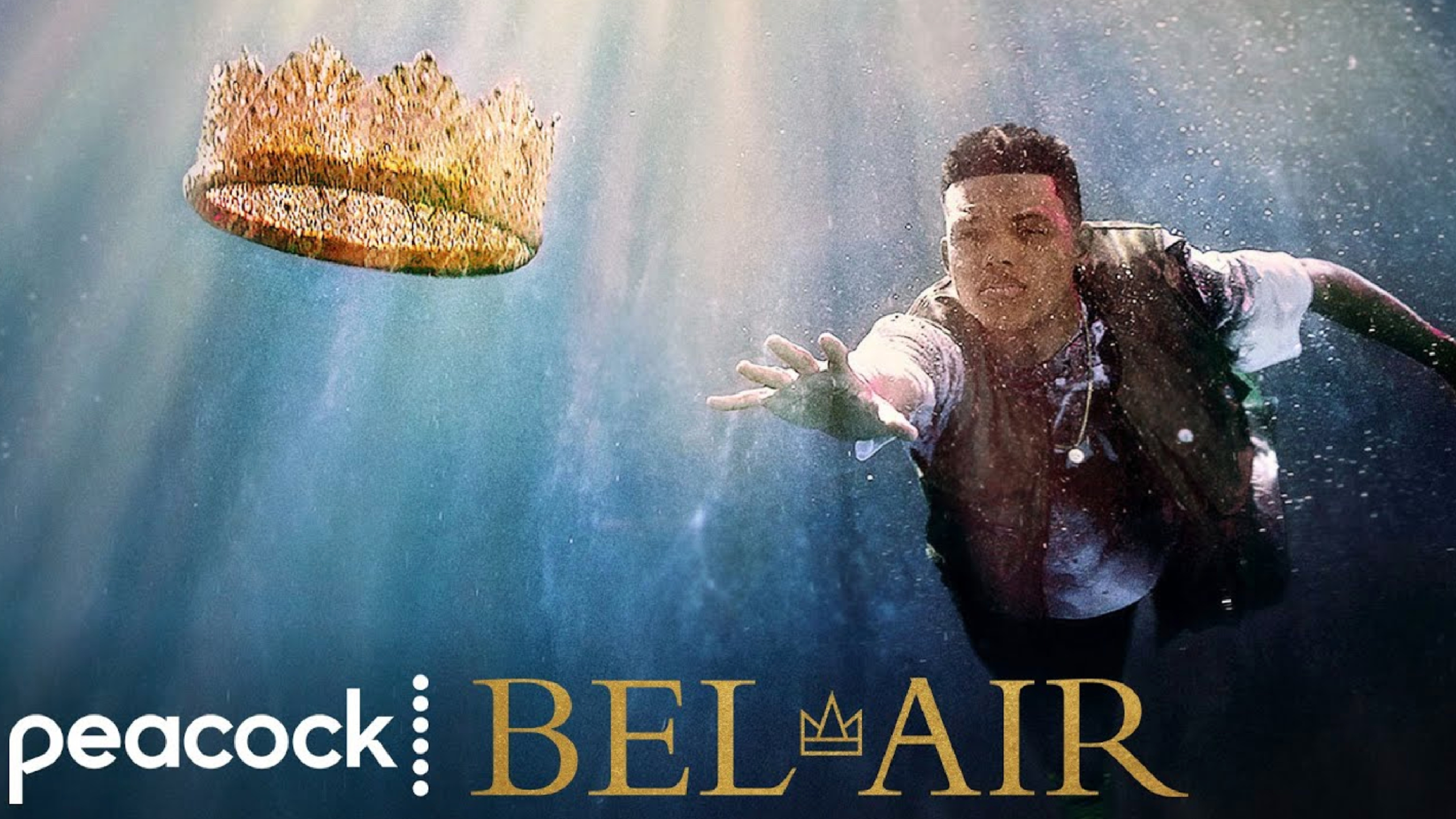 Credit: YouTube/Peacock
We have our first teaser for the Fresh Prince of Bel-Air reboot for Peacock and Will's life has once again been flipped, turned upside down. Although this time, our expectations are in the same boat, as this series will be very unlike its predecessor. The cheesy (and sometimes serious) 90s sitcom, a fan favorite, is being reimagined for a new generation as a gritty drama.
We see the new Will falling into the water, as the real Will narrates lyrics from the original theme song, but in a slow, dramatic way.
"This is a story all about how my life got flipped, turned upside down."
Will sees things from his old life, trophies, basketballs, etc., and finally swims after a crown, making his way towards the throne (you know, as a Fresh Prince).
What's really wild is that a fan-made trailer inspired this a few years ago. And honestly, both the teaser for Bel-Air and the fan trailer look pretty amazing. On paper, it sounds like the show would be a farce. In practice, it might actually work, as it looks gripping.
The creator of the fan trailer, Morgan Cooper, is also helming this new show as the co-writer, director, and producer.
"With this dramatic reimagining, we wanted to create a show that stands on its own while honoring the spirit and innovation of the original series," Cooper said in the press release. "Because 'Bel-Air' is a drama, we're able to really peel back the layers of these characters and themes in a way that you simply couldn't do 30 years ago in the half-hour sitcom format. We're able to go have tough conversations that challenge perspectives. At its core, 'Bel-Air' is a celebration of the black experience through the perspective of a family."
Bel-Air hits Peacock next year.