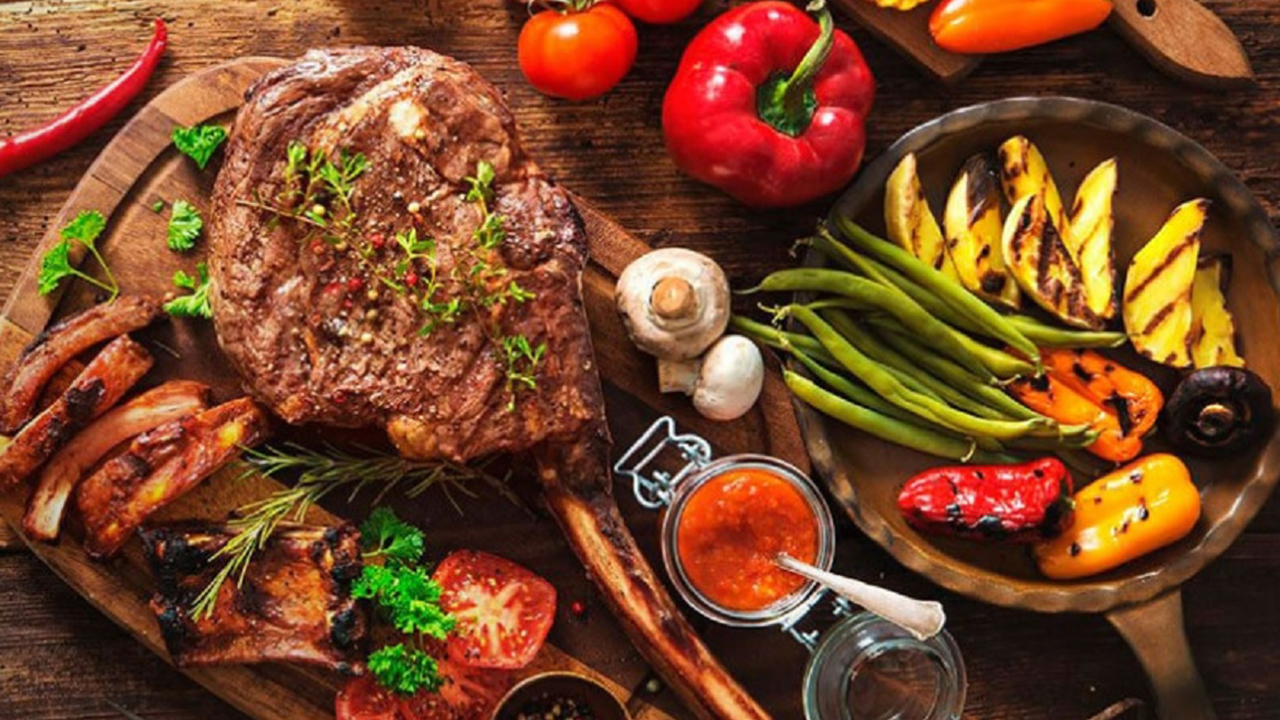 Credit: Grill Masters Club
Ahhh, barbecue. The very word starts the mouth-watering. If you know a big BBQ fan, one of the best gifts you can give them is a BBQ subscription box — whether it's for Father's Day, the holidays, a birthday, or…just because. When you're using your own blends of spices, sauces, and salts to create your own masterpiece on the grill or in a smoker, the fantastic taste of BBQ meats is tough to beat. The only downside to creating your own BBQ? The time it takes. Sure, this leaves more time for bad barbecue dad jokes, but, over the long barbecuing sessions, the family's eye rolls and groans aren't as enjoyable after the 45th dad grilling pun as they were after the 33rd pun.
We have a solution. Subscribe to one of the best BBQ subscription boxes to have the sauces, rubs, and seasonings sent to you, delivering impressive flavor with far less prep time on your part. Some of these boxes even send you BBQ meals each month. #Heaven
Here are the best of the best when it comes to barbecue subscription boxes (we judged based on quality, taste, and reviews.)
Best Barbecue Subscription Boxes
The Grill Master Club box includes four or five products related to barbecuing that arrive every month, including rubs, sauces, and marinades. You'll even receive some recipes for creating mouth-watering barbecue. Additionally, you'll gain access to the Grill Masters Club community of grillers, allowing you to share favorite sauces and rubs, while also discussing BBQ-ing techniques.
Now, we wouldn't expect the community members to share all of their tips and techniques. Barbecue aficionados tend to guard their secrets. But they'll probably share just enough to help. Maybe you'll even be able to use their tips and the sauces in this box to develop some secrets of your own.
Buy for $30 on Grill Masters Club
With the Boost Your BBQ monthly box, you'll receive competition-level rubs and sauces that will give your barbecue results an impressive flavor that's sure to impress.
Yeah, we know. Your barbecue doesn't need any help. You're already a grill-master. But think of these sauces and rubs like a changeup. Sure, you might have a great fastball with your current barbecue techniques. But no one advances to the big leagues without tossing in a changeup occasionally.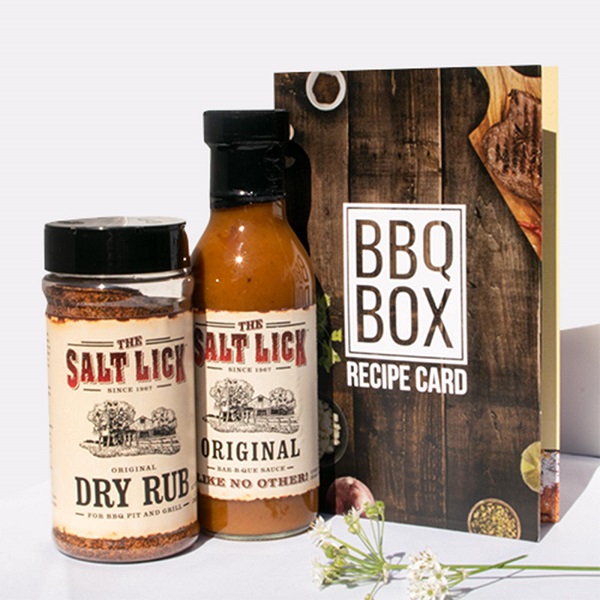 When it comes to the best barbecue, having the best sauces and rubs to pair with the best meats provides the highest level of success. With the BBQ Box, you'll receive one type of dry rub and one sauce, along with a recipe card, so you can make the most of the products.
With some kits, you'll receive a sample of wood chips, so you can try a different style of wood-fired grilling and smoky flavoring. The box will open up some new avenues for your grilling options. If you're like most of us dads, and you've settled into a BBQ grilling routine, your family may wonder what has gotten into you with these new flavors. Just remember: It's always good to keep them guessing.
If your barbecuing prowess tends more toward grilling chicken than beef and pork, this subscription box will give you great sauces and seasonings that are perfect for chicken, including wings on the grill, giving your BBQ some fun new flavors.
You'll receive three different flavors each month, meaning your barbecue results will never be the same from one session to the next. You know that "Greatest Grilling Dad" coffee mug the kids gave you last Father's Day? You'll be earning it with these awesome new flavors.
We all have that neighbor who wants to try to one-up us at every turn. When we buy a new car, you can bet the neighbor will have a slightly newer car a few months later. When we tell a story about how we saw the mayor at the grocery store, buying embarrassing products that are better purchased using the anonymity of the Internet, he'll surely have seen the governor at the gas station buying something even worse.
So let's see that guy outdo us with specialty BBQ sauces and dry rubs. With the flavors that we receive in this Armadillo Pepper subscription box, he'll have no chance.
This box only contains small-batch, boutique items each month, so the neighbor will be out of luck trying to find something locally to one-up you this time. (And if you use the word "boutique" to describe your new barbecue flavors, you can bet that his pea brain will need to Google that word on his iPhone … that's one model newer than yours, of course.)
Buy for $29 on Armadillo Pepper
Some people like the messiness of eating barbecue, which makes grilling with sauces their preferred method of grilling. For a bit less mess, though, a barbecue rub provides a burst of flavor with dry spices, seasonings, and salts. With this box, each month you'll receive a new bottle of rub to give your grilling the perfect flavor. Rubs work on almost any kind of meat, including chicken, pork, and beef.
Don't worry. Even with how great these rubs taste, you'll still be able to take all of the credit for the excellent barbecue.
Buy for $40 on Gourmet Food Clubs
When it comes to barbecuing for kids, if you try to use any kind of sauce other than ketchup (yes, kids consider ketchup a sauce), you're likely to receive quite a bit of pushback.
Hopefully, this Condiment King by Sauce Boss subscription box can fix that problem. It includes gourmet condiment sauces, including BBQ sauces, hot sauces, and aioli. If those sauces are too bold for the children, it will include some kid-friendly sauces too, such as gourmet ketchups. (Yes, there is such a thing.)
You can choose to have certain types of sauces included, so you always have the right mix. There's even a specialty ranch sauce available. (It's true. We never joke about ranch sauce.)
As a grilling dad, we all know the satisfaction and importance of creating our own grilling recipes. There simply are times when we need to stand in front of the grill, have a cold one, and create a tasty barbecue meal.
Other times, though, it's okay if someone else makes the great BBQ meal for us. (Trust us: The beer tastes just as good when someone else has done the barbecuing for you.) With this subscription, you'll receive different barbecued meals from all over the country, including ribs, tips, and pulled pork. (The food is packaged safely, but you will need to track its shipping route and store it properly soon after its arrival.)
We understand that you're a great BBQ-er, but having great-tasting BBQ sent to you from coast to coast each month is tough to beat. (If you want to try to take credit, you can toss the ribs on your own grill for a quick heat-up and pretend you made them yourself. Maybe your family will even humor you for a change and buy your story.)
If your favorite type of barbecue tilts more toward smoked sausages, the Southside Market has you covered. With this subscription, you'll receive a collection of sausages each month that deliver impressive flavor. Each monthly subscription arrives with a recipe card too, so you can create meals with these sausages.
This is authentic Texas BBQ that you'll love to try each month. And if the kids take one look at the sausages, say yuck, and demand hot dogs, all the better. More for you.
Buy for $50 on Southside Market
For those dads who love the sides that go with a great barbecue dinner almost as much as the BBQ meats, this subscription box gives you the best of both. You'll receive a new collection of food each month, including the possibility of ribs, pulled pork, pulled chicken, sausage, baked beans, and desserts.
There's even a couple of months where a Bloody Mary mix is part of the box. (Yeah. That seals it for us too. We're ordering it right now as we type this.)
Although we only recommend picks we really love, we may earn a commission on purchases made through links from our site.