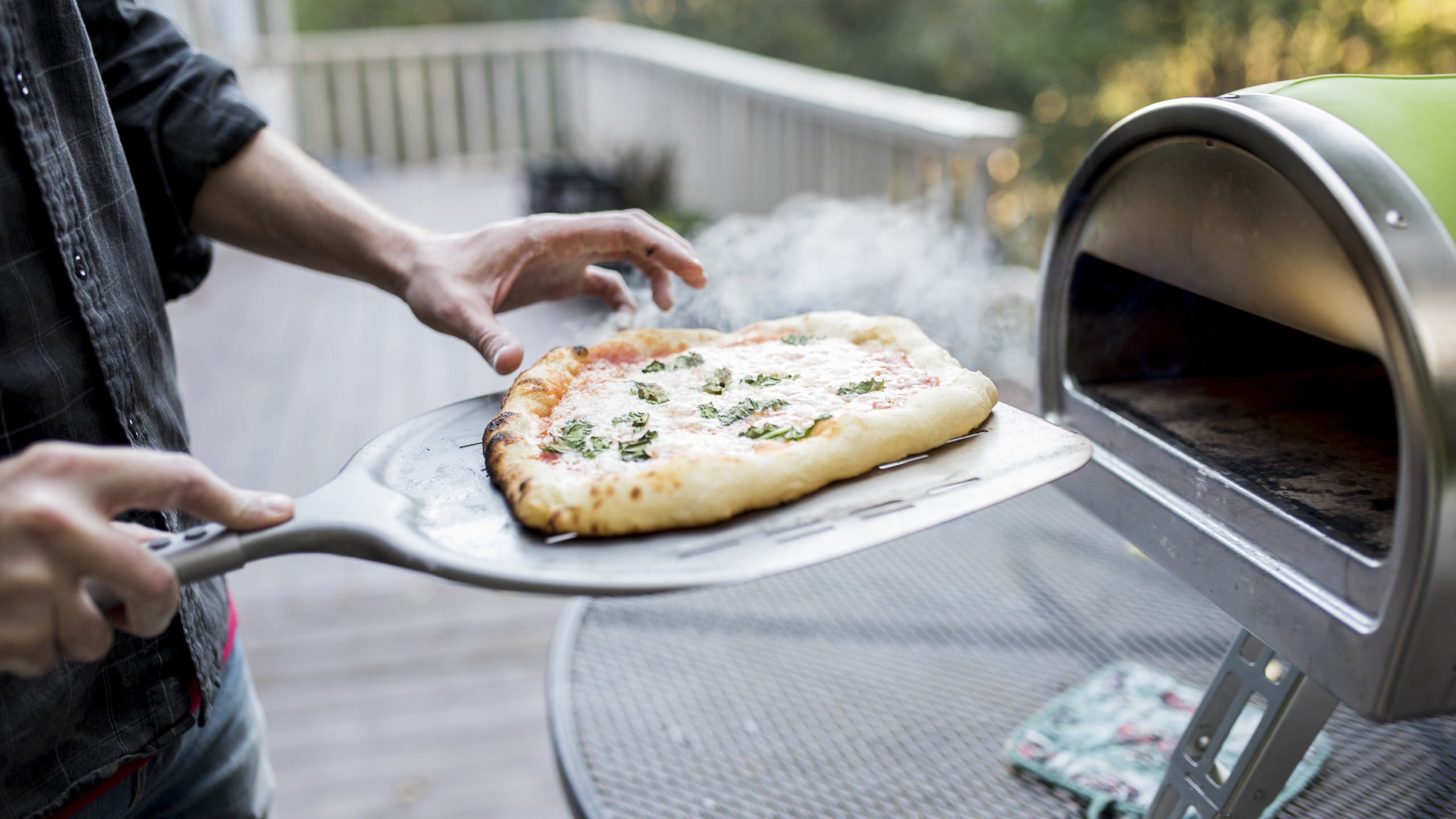 As hard as it is to believe, some people become tired of grilled burgers, steaks, and hot dogs. We're not saying this could happen to you — after all, you have a best dad grilling apron, so you understand the sacred ritual of grilling — but every dad knows how finicky the kids and wife can be. They don't understand the perfection of having seared meat for every meal.
Fine. The world is all about compromise, and we dads can go with the flow if we have to.
So when the family wants pizza but you want to grill, it's the perfect time to try out your new compromising skills. With the best pizza oven for the grill, you can still spend time at the barbecue grill by grilling a pizza. Multiple types of outdoor pizza ovens are available, including those that will sit on top of the grates of a propane grill, a charcoal grill, or a pellet grill. Other designs are freestanding, running from propane or wood-fired fuel.
Although it may seem weird to grill a pizza when barbecuing, trust us: The beer takes just as good whether you're standing in front of the grill to cook a steak, a bratwurst, or a pizza.
Best Pizza Ovens for BBQ Grills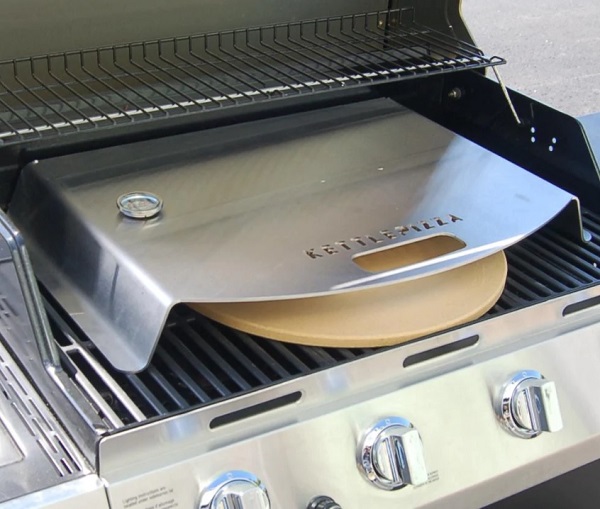 Turn your barbecue gas grill into an outdoor pizza oven with this kit. It uses a stainless steel design that holds the heat inside the mini-oven, delivering the high cooking temperatures required for baking a pizza.
Just place the kit over the grates of the grill (it needs to have at least three burners), allow the grill to heat up to the desired temperature, and it's ready to start cooking.
The kit requires 24 by 17 inches of cooking space. Any space you have beyond that, you can cook burgers and brats alongside the pizza grilling oven. Everybody wins. (But mostly, the extra space lets you win … especially if the kids have whined their way into having an all-cheese pizza. Blasphemy!)
You'll need to provide your own pizza stone to make this kit work.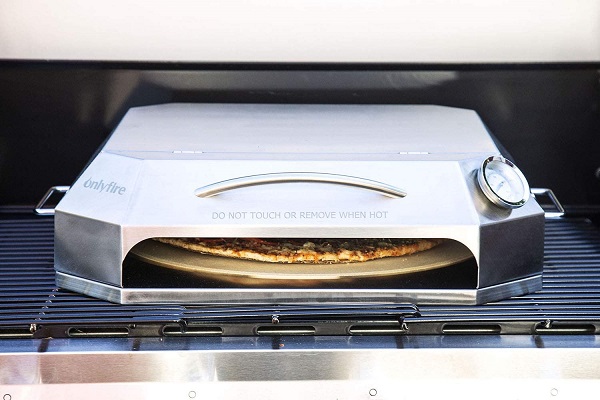 This pizza kit for the grill uses a stainless steel construction to deliver a high-quality pizza oven for the BBQ grill. It closes fully to give your pizza the maximum amount of heat for even baking, delivering the perfect crispiness.
The entire unit measures 17 by 17 inches, so it doesn't need a huge grill to operate. (However, you can use it on a huge grill. Heck, with a huge grill and another kit, you could make two pizzas at the same time. Maybe even try three at a time. As always when grilling, bigger is better.)
Only Fire has models of this pizza kit that will work for either gas or charcoal grills. It ships with a ceramic stone.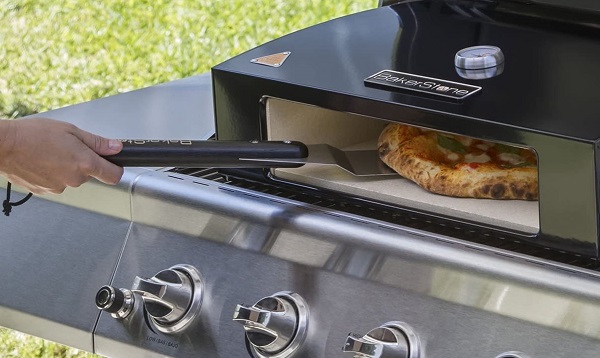 The BakerStone kit eliminates the need for a separate ceramic stone, as the grill box has a ceramic interior. So just place it on a hot grill, slide the pizza inside, and it'll cook your pizza in just a few minutes.
It works on gas grills, charcoal grills, and pellet grills.
It even will bake bread and cookies on the grill, if you're ready to truly branch out from traditional grilling fare. (To be honest, we're not sure if baking cookies on your BBQ grill makes you the coolest grilling dad on the planet or if you'll have to give up your membership in the grill master club. But cookies taste so good, we're willing to take the risk.)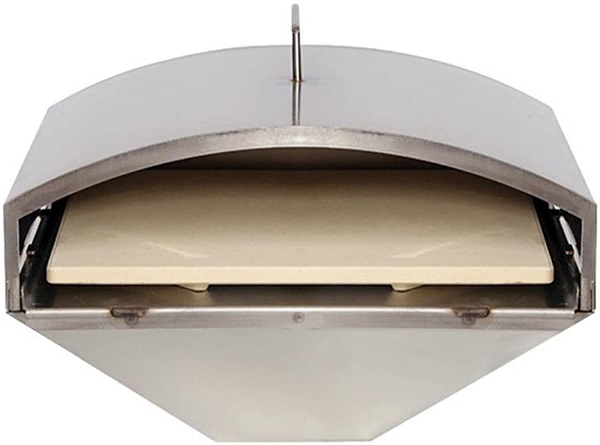 You want to impress your friends and neighbors with your grilling prowess? Buy a non-traditional type of grill, like a pellet grill. Want to impress them even more? Cook them a pizza on the pellet grill in a few minutes.
For those who own a pellet grill, the design of this pizza oven allows you to take advantage of the intense heat of the pellet grill. The heat will transfer and build up inside the oven, baking the pizza within a few minutes.
The design has a steel housing chamber that enhances the flow of heat around the pizza, providing even cooking.
When you want to keep your barbecue grill ready for grilling steaks and burgers alone, consider a freestanding pizza oven that you can set up next to the grill.
This is a wood-fired oven complete with a stainless steel design and a chimney. It can reach temperatures of up to 950 degrees Fahrenheit to bake pizzas quickly and evenly. Use pellets or charcoal as the fuel, if preferred.
It even ships with a carrying bag, so you can take it with you when barbecuing on the go.
This pizza grilling unit may look a little daunting to use, but we're sure you can handle it. They don't give out "best grill-master dad" T-shirts and coffee mugs to just anyone who can hold a spatula and a pair of tongs, after all.
As an easy-to-clean option for baking a pizza in a standalone outdoor oven, rather than using wood or charcoal, this BakerStone oven runs from a propane tank.
It uses heavy gauge steel to keep the heat inside the oven, reaching temperatures as high as 800 degrees Fahrenheit. It'll bake a pizza quickly, creating even heating throughout the interior of the box. The legs fold up for portability.
Sharing your grill's propane tank with this pizza oven may make it tough to grill a steak for yourself at the same time you're baking a pizza for the kids, but this is a great excuse to have two propane tanks on hand. You never want to run out of propane halfway through a barbecue session, after all. That would be a very non-dad thing to do.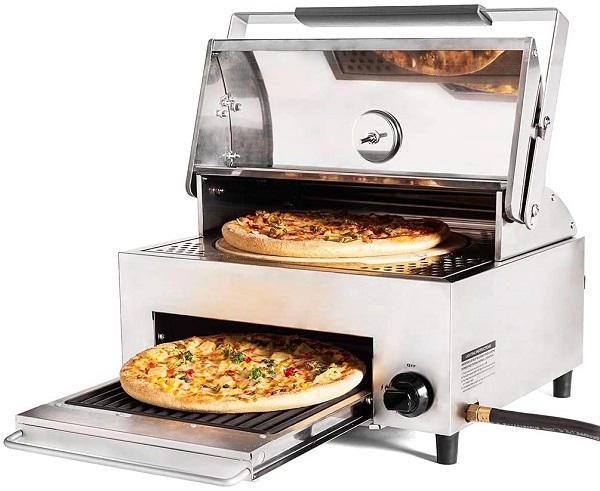 For Breaking Bad fans, purchasing a pizza oven with the name "Capt'n Cook" in it doesn't mean you have to add a pinch of chili powder to every pizza (but nobody is telling you that you can't, either).
Connect this outdoor pizza oven to a propane tank to provide the heat. The steel materials hold the heat inside, which will bake the pizza evenly without the need to rotate it.
This pizza oven has a double-decker design, meaning you can make two pizzas at once. Trust us: With two pizzas baking in this oven, the only time you'll be more popular is when you're grilling two juicy T-bones … and when you promise to share one of them, rather than chowing down on both of them yourself.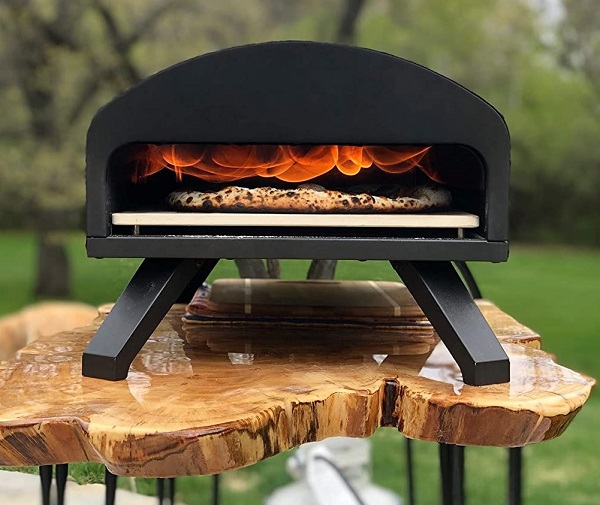 With the standalone Bertello pizza oven, you can use wood, charcoal, or propane as the fuel source. (The gas attachment is available as a separate purchase.)
The pizza box can reach up to 930 degrees Fahrenheit to bake the pizza evenly and quickly.
It's lightweight enough to carry with you anywhere. However, we would not recommend taking it to your neighbor's barbecue party and offering to grill a few pizzas. Upstaging a neighbor's grilled burgers with your pizza oven — without being asked — is a sure way to start a neighborhood feud they'll be talking about for decades to come.
We're not certain the Hatfields and McCoys started feuding over a barbecuing disagreement, but it wouldn't surprise us.
Best Outdoor Pizza Grill Accessories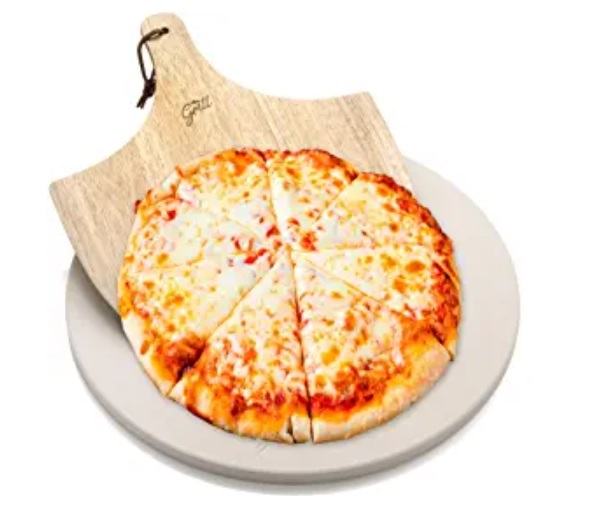 With some of the best pizza ovens for grilling on our list, you will need to provide your own pizza stone for baking the pizza. And if your outdoor pizza oven already has a stone-built into it, you can use this 15-inch diameter pizza stone to cut the pizza after baking.
Beyond pizza, you can bake calzones, cookies, and rolls on the stone. This stone helps to distribute the heat evenly, ensuring proper baking results.
This stone can handle the high temperatures pizza ovens reach. In fact, this pizza stone has such a high quality, if you screw up the baking process, your family will never believe you if you try to blame the stone.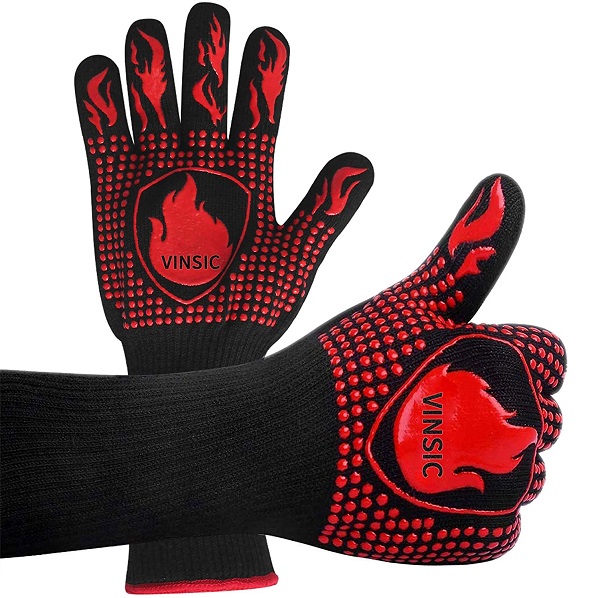 As we've mentioned, these pizza ovens reach extremely high temperatures. You don't want to run the risk of burning your hands on the oven.
So this is the perfect excuse for purchasing heat resistant gloves that are safe for grilling, baking, and even welding. They provide protection for up to 1,472 degrees Fahrenheit. (And once you have the gloves, you might as well purchase an arc welder. You have our permission.)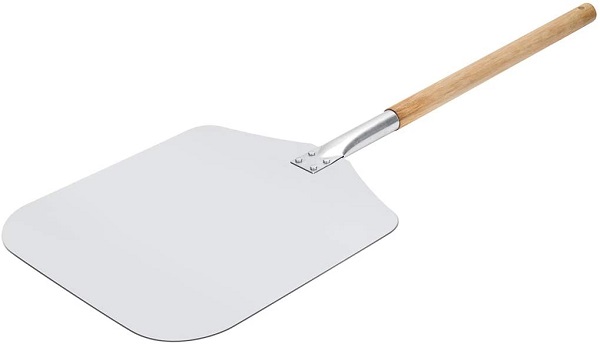 If you're using a pizza oven for your BBQ grill, you want to create the best quality pizzas that will rival something the pros would bake.
So you don't want to look like an amateur by burning the sh*t out of your hands trying to remove the pizza from the oven.
Wearing the heat-resistant gloves we mentioned earlier is a good start, but to provide a truly professional experience, you need a pizza paddle with a handle. This paddle measures 12 by 14 inches, which is the perfect size to use with an outdoor pizza oven for the grill.
The handle is long enough to keep your hands away from the oven, but it's short enough to give you full control over the paddle.
After you start using this paddle, you'd better set up a tip jar near the grill, because your friends and family will think they're at an upscale pizza restaurant. You might as well take advantage of them by making a bit of cash on the side.
Although we only recommend picks we really love, we may earn a commission on purchases made through links from our site.