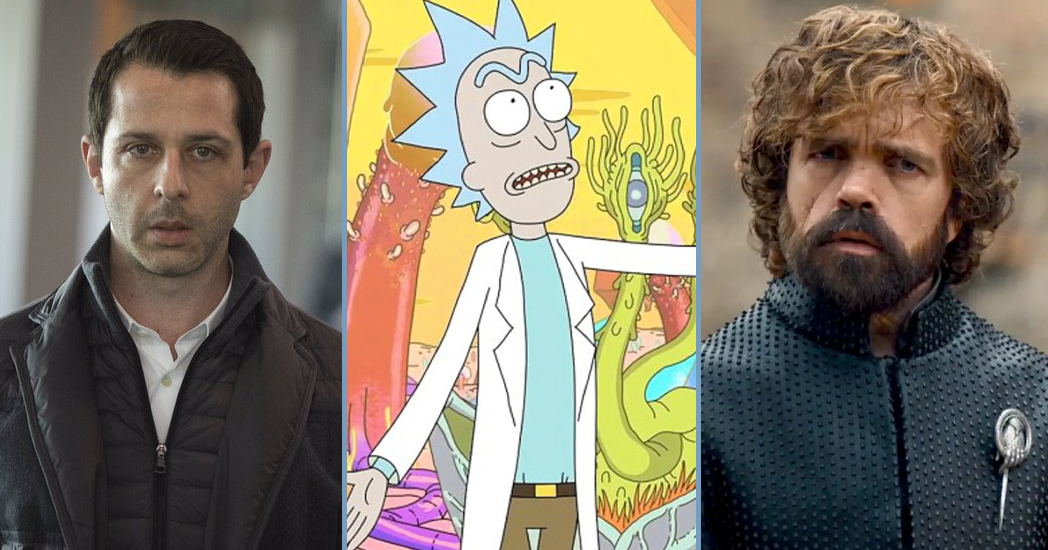 Credit: HBO / Adult Swim
Long before the pause and rewind capabilities of streaming, TV theme songs were essentially starter pistols. You'd be shaving or something, when suddenly from the living room you'd hear the familiar sounds of slap bass and lip popping. You had maybe two minutes to finish shaving before Jerry wrapped his bit on turn signals and the first round of commercials aired. And that's how we all cut ourselves shaving.
We're setting out to rank the best TV theme songs from every decade, so let's get crackin' on some of the most memorable tunes from the 2010s.
10. Bob's Burgers
Bob's Burgers has easily the most friendly, welcoming theme of the last decade. The second you hear that little ukulele, it's like the show is waving you over with a smile, as if to say come on in, have a seat, let us get you some waters. Perfectly sets the tone for this sweet-natured cartoon.
9. Brooklyn Nine-Nine
The Brooklyn Nine-Nine theme is the song you heard in your head as a kid when you acted out toy care chases. It's also the kind of song you have to sing along with, but it doesn't have any lyrics, so you gotta just sorta mimic all the instruments. Fun to do!
8. Community
Yeah yeah yeah, the show officially started near the end of 2009. But most of Community aired in the '10s, so we're counting it. Plus, who couldn't use some "At Least It Was Here" by The 88 in our lives right now? Go on, have yourself a little living room dance party.
7. Orange Is The New Black
There are three stages of listening to the OITNB theme:
"Ayyy this is TIGHT. The an-imals, the an-imals. Hell yeah."
I think I may have accidentally started the song over? It's still going
What day is it
And that, friends, is how the "Skip Intro" function came to be.
6. Key & Peele
Reggie Watts is a genius, man. Using only his mouth and a loop station he's able to construct these funky, soulful, silly soundscapes, and the Key & Peele theme is one of the best examples of that. The throat bass and "crazy, crazy" lyrics hook you right away.
5. True Detective
"Far From Any Road" by The Handsome Family scores the intro for True Detective season one, and it's so eerie. Perfect song for staring off into the distance at dusk and wondering if tomorrow's the day you find a duffle bag of cash.
4. Rick & Morty
The first time you heard the Rick & Morty theme, you knew exactly what was in store. Time travel and space aliens. Cybernetic revolts and scientists who turn themselves into pickles. Sci and fi. It's got the sound of electricity and everything!
3. Stranger Things
So haunting and beautiful. The Stranger Things theme is like if the X-Files theme and a GTA V cut scene had a baby that was then raised by a John Carpenter movie. And then that baby grew up and married the computer from Tron. This is the song they'd play at the wedding.
2. Game of Thrones
It doesn't get much more iconic than this. The Game of Thrones theme elicits an almost Pavlovian response from viewers. This is the melody you would claw your eyes out all week waiting to hear again. Then finally, Sunday would come. And you'd hear it. And you'd perk up like a dog hearing its dinner bell. Then season 8 happened and it was like oh wow dinner sucks now.
1. Succession
We won't be surprised if this winds up being the least skipped intro in all of streamable television. Very rarely can one bob their head to something so dark and unsettling. Pusha T even rapped over it, proving that, between this and Mad Men, all the best TV themes are ones that double as grimy rap instrumentals.
Any themes you think deserved a spot in the top 10? Sound off in the comments and we'll see you soon for another decade!