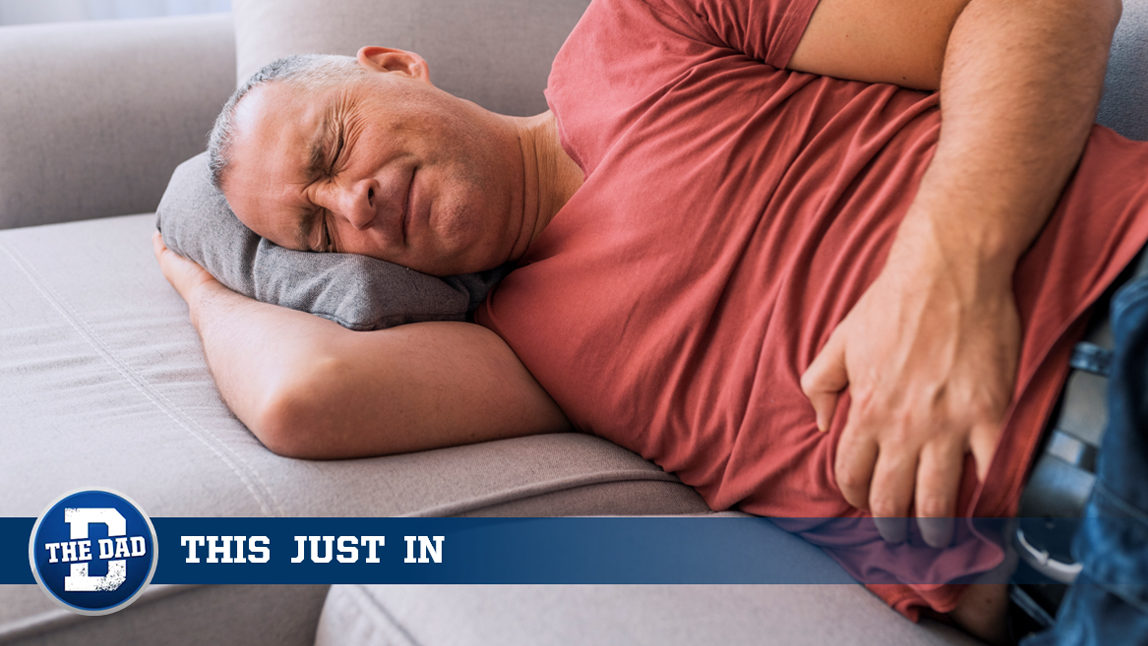 Credit: Getty/ljubaphoto
HARTFORD, CT – Sprawled out on the couch in agonizing discomfort, local father Gabe White is hoping it's not too much longer until his son returns home from day camp and can come to his aid, as Gabe is physically unable to fart unless someone pulls his finger.
"I spent so many years conditioning my body to fart on command that I can no longer do it without a very specific stimulus," said a clearly bloated Gabe, who had no idea that years of pranking his child would backfire so spectacularly.
While Gabe has desperately attempted to squeeze out a fart for the past several hours his efforts have been all for naught, as he's only managed to strain several ab muscles that he didn't even know he had as they were hidden under his beer gut.
"I need you to come home from work and pull my finger," said a desperate Gabe over the phone to his wife, who immediately hung up without saying a word, thus leaving Gabe utterly despondent and unable to escape this hellish, gassy situation.
Unfortunately for Gabe, little does he know that his son had a playdate scheduled after camp today, which means it'll be at least several more hours before he can relieve himself. Here's hoping he gets lucky and the mailman shows up soon and is willing to lend a literal hand.
Despite being completely plausible to parents, THIS JUST IN is satire and intended for entertainment purposes only. For more stories like this one click here.