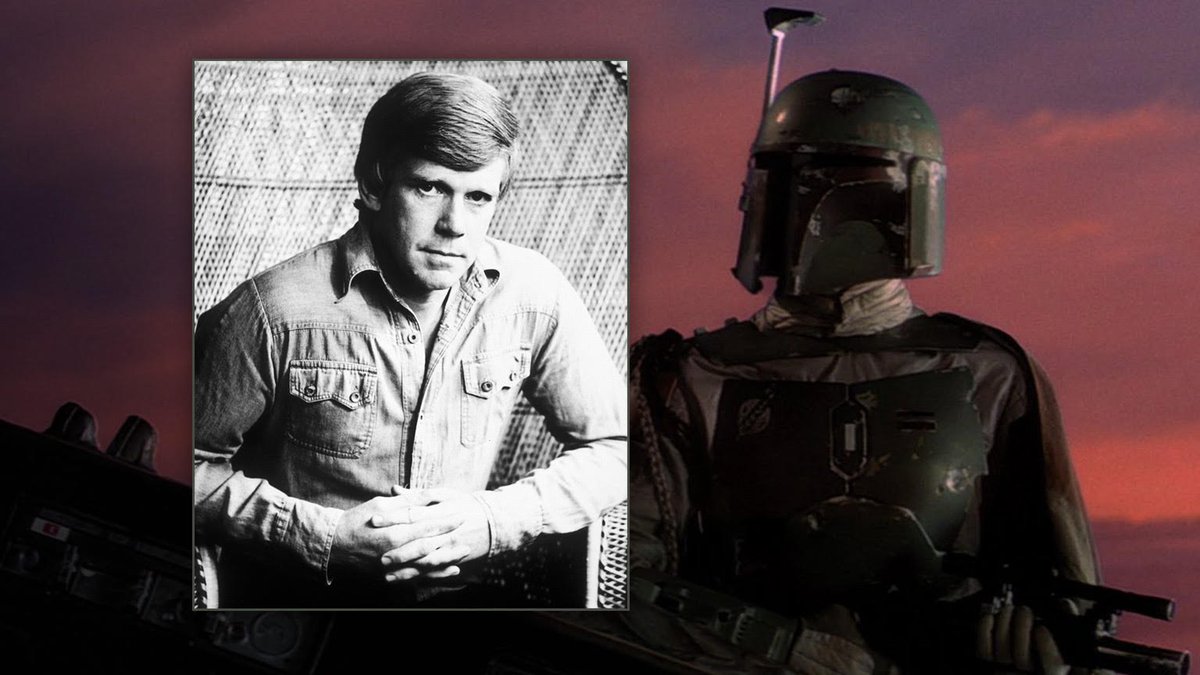 Credit: Twitter/starwars
In a cruel twist of fate, just as the character he helped make famous had re-entered our lives, the actor who originally portrayed him has passed away.
It's the circle of life, sort of. (The Mandalorian was created by Jon Favreau, who also directed the live-action Lion King, both of which reside on Disney+. So it sort of makes sense?)
The man who first donned Boba Fett's iconic Beskar armor and helmet, actor Jeremy Bulloch, passed away earlier this week. He was 75.
He played the silent but deadly bounty hunter in The Empire Strikes Back and Return of the Jedi. While he didn't get the chance to reprise the role in the prequel trilogy or on The Mandalorian, where Temuera Morrison has taken over post-Sarlacc pit, he did continue to appear in movies like Octopussy, and on TV, in the BBC's original Dr. Who series.
He had a wife, three sons, 10 grandkids, and countless fans. Many of whom worked alongside him.
As the news made its way around the internet, various colleagues from within the Star Wars universe paid tribute to Bulloch.
Mark Hamill:
Jeremy Bulloch was the quintessential English gentleman. A fine actor, delightful company & so kind to everyone lucky enough to meet or work with him. I will deeply miss him & am so grateful to have known him. 💔 #RIP_DearJeremy pic.twitter.com/SMvjtQsSwZ

— Mark Hamill (@HamillHimself) December 17, 2020
Billy Dee Williams:
Today we lost the best bounty hunter in the galaxy 💔RIP Jeremy Bulloch #BobaFett

— Billy Dee Williams (@realbdw) December 17, 2020
And the official Star Wars Twitter account:
He will be remembered not only for his iconic portrayal of the legendary character, but also for his warmth and generous spirit which have become an enduring part of his rich legacy.

— Star Wars (@starwars) December 17, 2020
And even Daniel Logan, who played a young Boba Fett in Attack of the Clones:
View this post on Instagram
It seems the man who played one of the coolest characters in all of that galaxy far far away was also one of the coolest, and kindest men in our own.