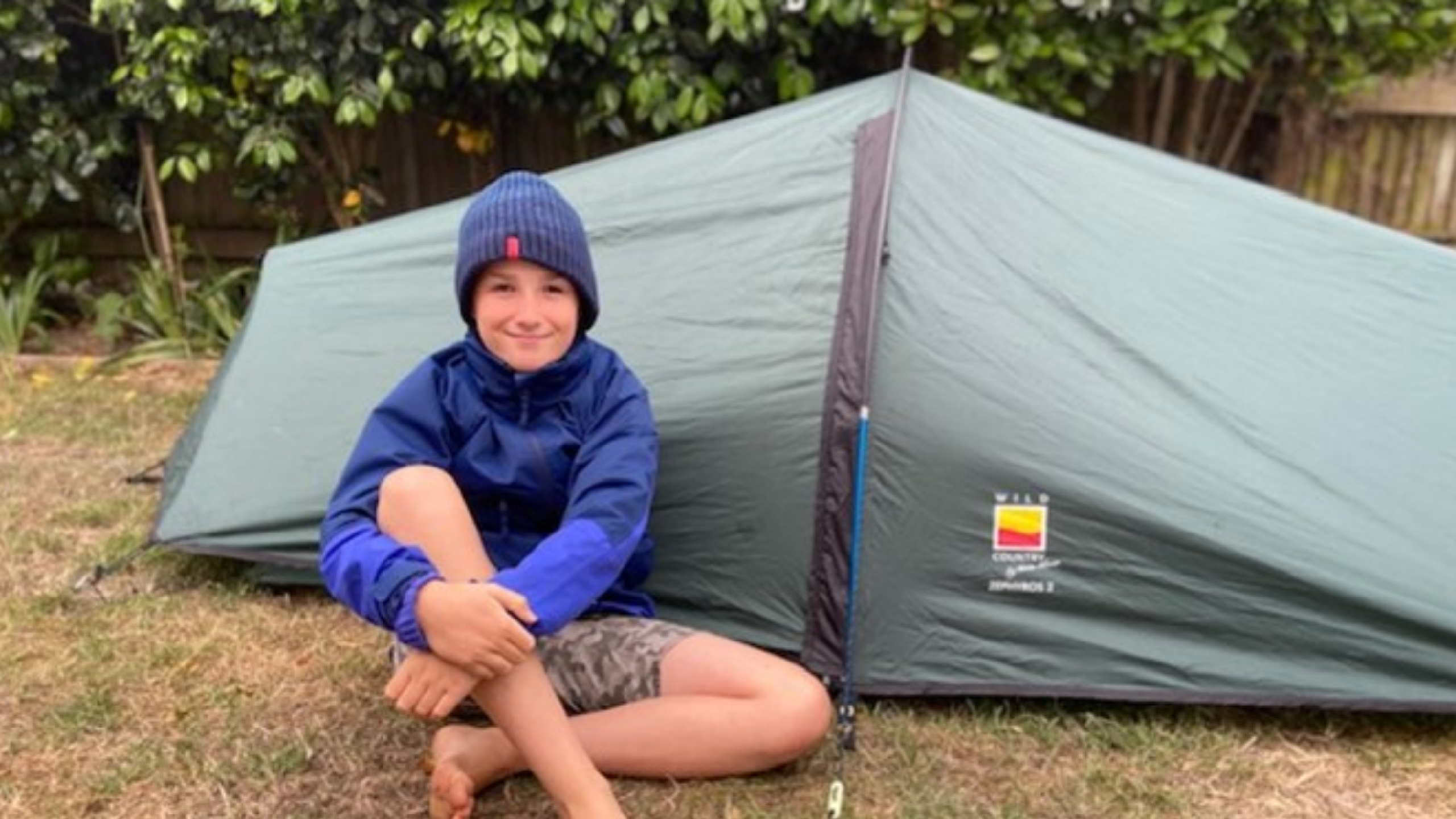 Credit: JustGiving
A dying man gave his 11-year-old neighbor a tent and told him to "have an adventure with it." The boy has since used that tent to honor the memory of his neighbor and has now raised more than half a million dollars for charity in the process.
Max Woosey's family was helping look after a neighbor who was suffering from terminal cancer. In the process, they gained a much deeper respect for the local hospice provider in their community. Max said they helped him "pass peacefully at home with those closest to him, which was his final wish."
Shortly before he passed, he gave his tent to the 11-year-old Max, with a caveat.
"My friend Rick gave me his tent before he died and made me promise to have an adventure so that's what I'm doing," he wrote on his fundraising page, one he created to raise money for the local hospice provider. He decided he would camp out every night to raise $10,000. Well, he blew past that goal, and spent more than a year camping out in the tent from his neighbor, and has raised more than $700,000 in the process.
11-year-old Max, otherwise known as @TheBoyInTheTent, flies past fundraising target by camping in his garden for @NDevonHospice charity. https://t.co/YRObxrOT41

— Smiley News (@SmileyNews) August 20, 2021
"Sadly most of their fundraising is canceled due to Covid so they are missing out on vital funds," he wrote on his JustGiving page at the start of his journey.
He's now camped out for more than 500 nights and cannot be stopped. He slept through the cold winter, through terrible snow. He even caught Covid at one point but stayed in his tent in the backyard through it all (with one of his parents with him, of course).
He told a media outlet that he wasn't planning to stop anytime soon. "This is me, this is what I do now," he said. "I love being outdoors and being closer to nature. If it stops being fun, I'll come in, but I can't imagine that."
He was challenged to have an adventure, but even his neighbor would be shocked to see the way the boy took those words and set out to change his community (for the better) with them.