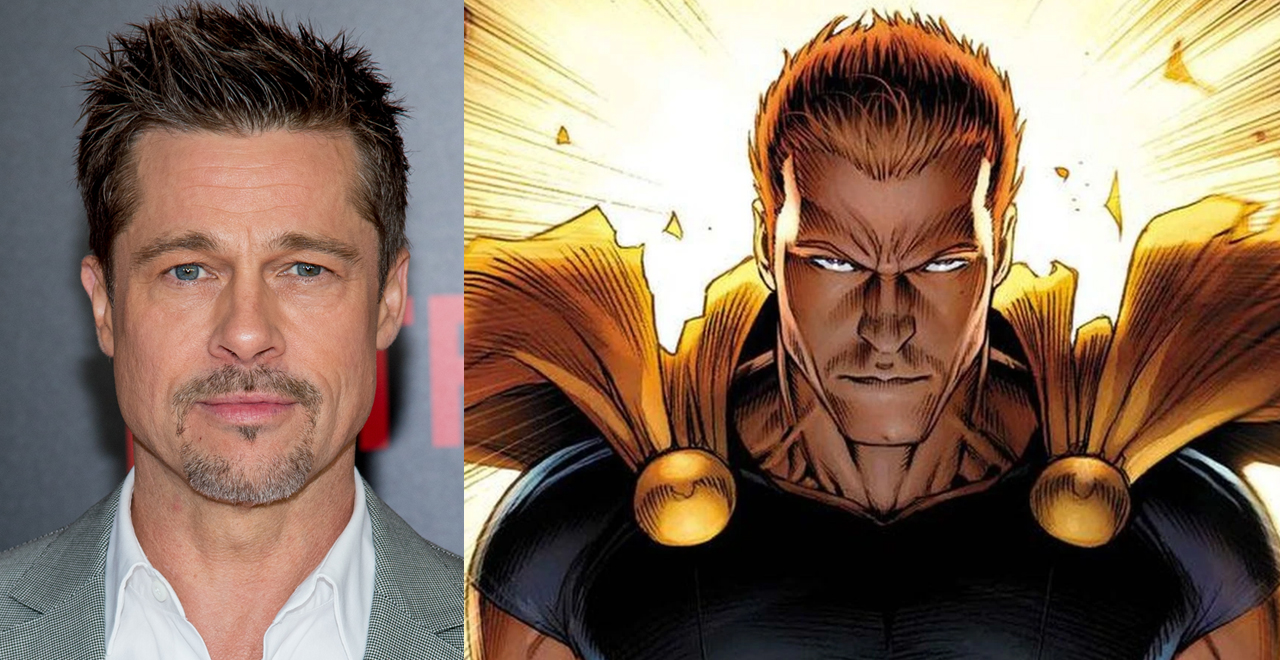 Credit: Getty/Roy Rochlin
Over the past 30 years, the movies have suffered from the lack of a compelling version of what was once the most famous superhero in the world. There have been a lot of Supermans and almost-Supermans over the years, and mone of them have lived up to Christopher Reeve's (and director Richard Donner's) take on the character.
Brandon Routh and Henry Cavill followed him to… less success, and Nicolas Cage was all set to play a weirdo Superman in Tim Burton's dark take, but at this point the problem is less the casting than the project itself. If only Superman were a Marvel character instead of mired in the mess that is DC (no offense to the Snyderhive), perhaps he'd be in better standing.
Well, Marvel does have a version, and he may be appearing at some point. And he may be played by Brad Pitt.
According to the movie website, We Got This Covered, who've seen many of their scoops come to pass on the big screen, the MCU is eyeing Brad Pitt for the role of Hyperion, an Eternal who bears something a resemblance to the last son of Krypton.
Purposefully modeled on Superman, Hyperion is an Eternal – whom we'll see explored in Chloe Zhao's forthcoming movie, which has been delayed by the pandemic – and the leader of the Squadron Supreme, which is likewise modeled on the Justice League, with members based on other famous DC heroes (e.g., Nighthawk (Batman), Power Princess (Wonder Woman) and Whizzer (Flash)).
The Hyperion movie was first rumored back in the spring, but Brad Pitt's potential involvement is a new wrinkle. Pitt has yet to don the tights/cape ensemble – unless you count his fleeting cameo in Deadpool 2 – but he would certainly be an interesting choice for a Superman-esque figure. He definitely has the looks for it, not that our yellow sun would affect the symmetry of one's face.
Or would it? I'm not a doctor.