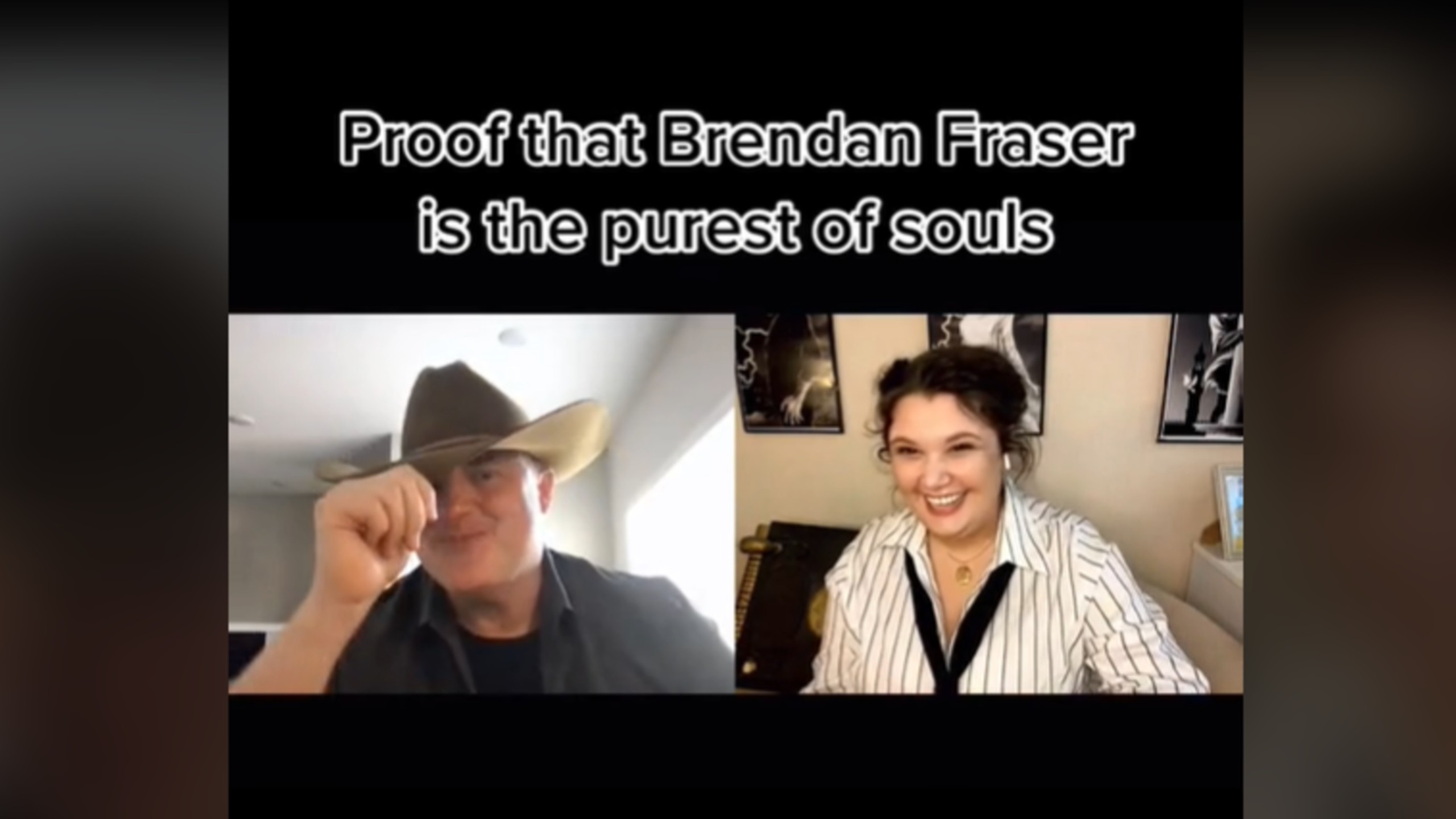 Credit: TikTok/@littlelottiecosplay
Brendan Fraser was in EVERYTHING when I was growing up.  Just off the top of my head, there's Encino Man, The Mummy Trilogy, Blast from the Past, Airheads, and George of the Jungle.  The list goes on and on and he was a force to be reckoned with in the film industry.  Unfortunately (not of his own doing), he disappeared from the spotlight.  Lucky for us though, it looks like he's making a comeback and his fans couldn't be any happier.
In a now extremely viral TikTok video with over 2 million views, Lindley Key (who goes by @littlelottiecosplay) spoke to him during a virtual meet-up on GalaxyCon to discuss his next role in Martin Scorsese's "Killers of the Flower Moon" and to let him know just how loved he is.
"I'm going to work with Scorsese, and Leo, and Bob DeNiro," Fraser said.
"You got this!  You got this!"  Key told Fraser during the video call. "Just know that the internet is so behind you, so supportive.  There are so many people out there who love you, and we're rooting for you, and we can't wait to see what you do next."
Fraser seemed to get emotional from this statement and after taking a sip of water, he tipped his cowboy hat and said " Shucks, ma'am."
It's a pretty wholesome moment and according to an interview with Insider, Key says that she wasn't surprised the video went viral.
"Fraser was such a huge part of our childhoods.  His movies were, and still are, loved by so many out there. And after all he has been through these past years, his fans are thrilled to see him happy and back to work."
Brendan Fraser seems to be experiencing a renaissance these past couple of years.  He's currently starring as Robotman in the Emmy nominated (and criminally underrated) Doom Patrol on HBO Max which is about to go into its third season.  Along with his role in Scorsese's next film, it has also come to our attention that he likes to play video games on his Nintendo Switch.  It's still a mystery though which games he likes to play.